NJ Stiffens Penalties for Porch Theft
Charged with Stealing Packages from Outside Someone's House in NJ? The Consequences Just Increased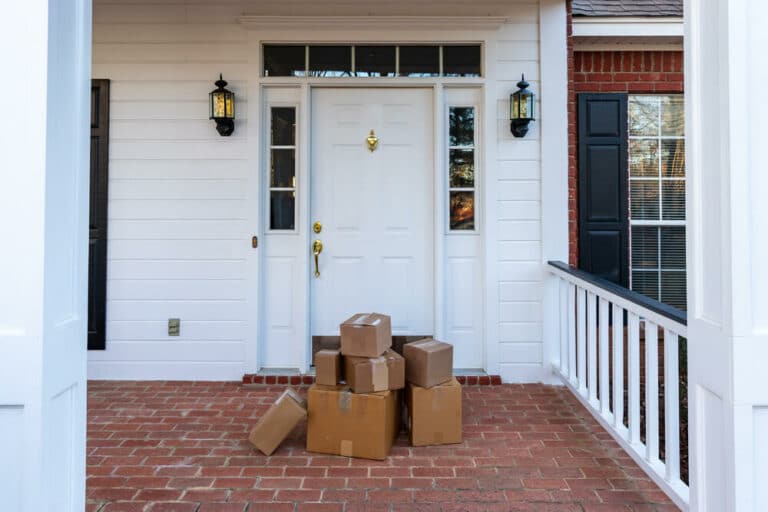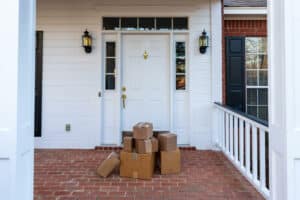 As online consumption continues to surge, so does package theft. A recent survey conducted by a home security organization estimates that Americans lost nearly 210 million packages to thieves, an estimated 5.4 billion annual loss. In response, a rising number of states have enacted legislation to combat porch piracy. For example, in March of 2020, the New Jersey state Assembly introduced an amendment to the current theft laws to address the problem. Dubbed The Defense Against Porch Pirates Act, Bill A3870, increases the potential penalties for stealing packages, making it a felony offense. The updated law now includes package theft as a separate category under the theft and computer crime law outlined in section N.J.S.A. 2C:20-2 of the NJ Criminal Code.
Package Theft – A Third Degree Crime in New Jersey
N.J.S.A. 2C:20-2 includes the definitions, classification, and degrees of theft and computer crime. The amended statute includes a provision specifying the third degree crime of porch pirating. Third degree crimes carry a potential 3 to 5-year prison term and a $15,000.00 fine at the highest end of the range. The newly added offense applies to packages delivered by a carrier with a value under $75,000.00 or an unknown value. As such, a person who takes an Amazon box containing a $700.00 electronic tablet from a stranger's porch, knowing the package is not theirs and that they do not intend to return it, is guilty of a third degree theft offense. Along with prison and fines, they may also be ordered to pay restitution to the victim as part of their sentence.
The majority of theft crimes are assigned degrees that correspond to the nature of the stolen items or their value. The higher the value, or its personal and irreplaceable nature, such as human remains, the more extreme the punishment. A third degree theft crime occurs when the accused steals items valued under $75,000.00 but more than $500.00. It includes similar delineations as other degrees of theft crimes according to value, and also consists of the nonconsensual taking of blank prescription slips, health benefits, official documents, and now, stealing packages.
A third degree crime conviction can damage an individual's life for a long time. With a potential prison sentence, criminal record, possible job-related consequences, and financial hardship, a defendant faces the consequences long after the sentence is over. It may curtail your employment and housing options. Many employers do not hire those with indictable crime convictions that show up in a criminal background check. Once you have the stigma of being a convicted felon attached to your name, things can turn out differently when you're competing with others in the job market or for coveted opportunities, like loans and admission to universities. Employers, educational institutions, and rental companies may not wish to deal with someone they doubt they can trust.
Purpose of the Updated NJ Law to Address Porch Piracy
As legislators pointed out in enacting the bill, people do not merely buy toys or games online. Home deliveries include valuable and irreplaceable items too. Whether confined at home for health reasons, the pandemic, or choice, many online shoppers receive essentials by delivery, groceries, business equipment, medications, and legal documents. The law intends to punish those who interfere with important transactions, ones that can jeopardize someone's health or finances.
Possible Defenses for Porch Theft Charges
Package theft is a trust betrayal crime. Thus, if you are a defendant facing the package piracy law in New Jersey, you want to find the best criminal defense attorney to help you fight the charges. The good news is, there are defenses to theft. You may have an affirmative defense or another alternative defense strategy for getting the charges dismissed. For example, the prosecutor must prove you had the requisite intent to take someone else's property without their permission to successfully convince the judge or jury in your case to convict you. Those who did not know the property or service belonged to someone else or thought they had permission to take the package lack the intent that is a fundamental element of a theft conviction. Perhaps a neighbor who knows you are out of town may take the package off your porch to safeguard it until you get home. The neighbor assumed you would consent to their taking the box into their possession and intended to give it back to you once you returned.
Then there are cases in which a negotiated downgrading of the charges and penalties can be accomplished with foresight and experience. With countless cases successfully handled and years of experience in criminal defense in New Jersey, our criminal defense lawyers can often negotiate with the prosecutor for a less severe sentence, a lower grade criminal conviction, or probation.
If you have no prior record and you're charged with a third degree crime for stealing packages outside of someone else's house, our attorneys may also be able to help you get into a diversionary program like Pretrial Intervention. Once you complete the PTI probationary period by following the program's conditions, the charges against you are dismissed and you can keep your record clear of criminal convictions. We also assist clients with getting disorderly persons theft charges dismissed by way of the conditional dismissal program in municipal court. Thus, even if you cannot avoid conviction, you may still be able to avoid going to jail or prison and even possibly avoid having a criminal record that negatively affects your life for years.
Call Experienced NJ Package Theft Lawyers for Aggressive Defense
If you are facing package theft charges in New Jersey, you do not want to take chances with your future or your freedom. Instead, call on the experience of our talented criminal defense lawyers at The Tormey Law Firm who know the law, the criminal justice system, and how to pursue the best options for resolving your case. Your peace of mind and future may depend on it. Whether you have been charged with stealing packages in Bergen County, Passaic County, Monmouth County, Middlesex County, Essex County, Union County, or elsewhere in New Jersey, get trusted guidance from a member of our team today. We encourage you to call (201)-556-1570 or contact us online for a free consultation.