New Jersey May Soon Mandate Gun Registration for New Residents
Moving to New Jersey with a Firearm? You May Soon Have to Register it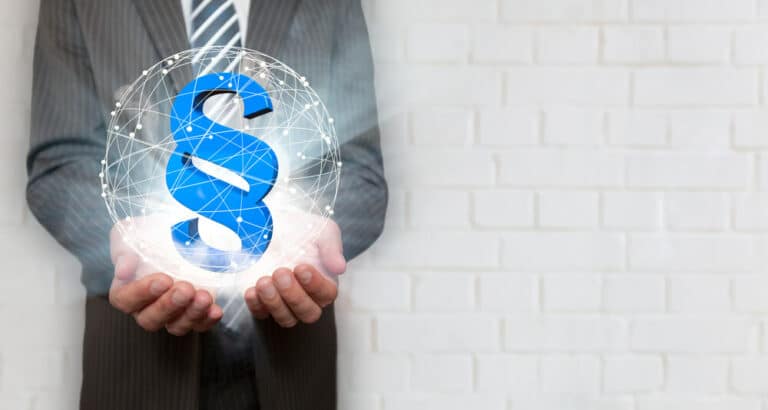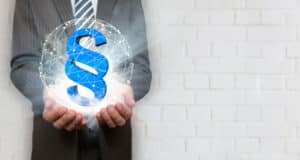 Soon, those entering the state may need to have legally acquired weapons in their home state and then apply for and be granted a Firearms Purchaser Identification Card (FPIC) through New Jersey's state police to possess their guns in New Jersey legally. Currently, those out of state residents need only to have legally obtained a weapon in their home state to maintain legal possession in New Jersey, as long as the weapon is kept in their home or certain other eligible places. If they are just passing through New Jersey, they must follow the rules about transporting weapons, locked away and separated from ammunition. They are not currently required to register their gun. Firearms registration, meaning a completed form declaring how they legally acquired their gun, is voluntary. That is, for now and possibly not for long.
Bill 3686, introduced last year but recently approved by the State Assembly, seeks to amend what a prospective owner must do to own a firearm legally in New Jersey. Though the state has always required firearm purchaser identification cards, handgun purchaser permits, and carry permits to own and carry firearms, this bill now mandates further requirements for out-of-state firearms owners. In the current Assembly bill, out-of-state gun owners arriving in New Jersey would be required to register their firearms and obtain an FPIC within 30 days of moving to New Jersey. This requirement then allows the State Superintendent to circulate the registration among state law enforcement.
What would the Gun Registration Process Entail?
The amended section about out-of-state firearms owners aims to comply with current rules for state residents and expands into the realm of gun registration. The registration process includes identifying the firearms owner and the gun, such as the individual's name and address and the firearm's make, model, and serial number. Thus, registration links a firearm to a specific individual. The FPIC further assures legal gun ownership for new residents, as it disqualifies those who cannot have guns.
Who is Disqualified?
The process for in-state residents to get a permit to purchase a handgun or an FPIC to purchase firearms is unchanged. For both new residents and existing ones, the prospective purchaser must purchase through an authorized dealer, with limited exceptions for transactions between family members, collectors, and members of law enforcement. The dealer runs a background check, and the purchaser affirms that they are not among the categories prohibited to purchase or possess guns.
Those with certain conditions may not obtain or possess weapons. The law includes certain criminal convictions, domestic violence violations, drug or alcohol addiction, and mental disorders. It also includes those subject to restraining orders, age restrictions (under 18), juvenile delinquent gun charges, and physical defects that would make gun handling dangerous. And if you lose gun privileges due to domestic violence or the state finds other reasons that would make your gun possession a public threat, you may not get to own a weapon. If not disqualified, the applicant's local police department's chief of police can issue the handgun permit or FPIC.
Impacts of the Proposed Changes to Out of State Gun Holder Registration Laws in NJ
While the law makes sense from a fairness perspective since all people in New Jersey now follow the same rules, the new law may become a serious problem for those unaware. Those who legally obtained firearms in their home state may unwittingly believe they did all they had to do to be legal. Without awareness of the law change, they may not think they have to take extra steps in such a short time.
The new proposed law also burdens out-of-state firearms owners with registering all firearms they carry into the state, even ones that would be exempt for residents, like antique guns, relics, and inherited firearms. Moreover, while most people moving to a new state are more worried about getting settled in their new surroundings in the first month of moving, now new residents must beware of breaking laws they would never suspect existed. And since ignorance of the law has never been a viable excuse for breaking it, more gun charges and entanglement with the criminal justice system are almost inevitable.
If passed, unsuspecting weapons owners vulnerable to violating the bill requirements may not understand that weapons law violations in New Jersey are particularly serious business. The state is inclined to punish those who illegally possess or purchase a firearm further than most other states, namely, up to ten years in prison and a hefty fine. For those charged with gun crimes, becoming involved in the legal system can be a nightmare of time and money loss, and possibly loss of their freedom. But time and money losses continue beyond the court process conclusion for criminal violations involving weapons.
For some, illegally owning a gun in New Jersey may be their first encounter with the legal system that may leave them with a criminal record that haunts them for years afterward. Since background checks are standard for employment, occupational licensing, housing, financial aid, and university admissions, a criminal conviction may deprive individuals of their livelihood, education, or residence. That is, after serving a lengthy term of imprisonment, with a mandatory minimum sentence under The Graves Act.
Caught Unaware of NJ Requirements for Gun Owners?
If you moved to New Jersey with firearms you legally obtained elsewhere, you may want to pay careful attention to the fate of the aforementioned bill. In addition, if you get arrested, talk to a criminal defense attorney with extensive knowledge of gun laws to get a clearer picture of your options and potential penalties for the charges you're facing. Prosecutors and judges do not take kindly to firearms offenses of any kind in NJ, so you need to be prepared to take the appropriate action to save yourself from potentially severe legal trouble. Contact our attorneys for immediate assistance if you have been charged with any type of weapons violation. You can call us anytime at (201)-556-1570 if you need criminal defense help at the ready.