Lodi Teacher Indicted After Alleged DWI Leaves Bergen Police Officer Seriously Injured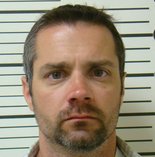 Following an indictment issued in Bergen County Superior Court recently, a teacher at Lodi High School is facing charges including DWI, aggravated assault, and assault by auto, for allegedly causing a car accident that seriously injured a Bergen County Police Officer.
According to Bergen County Prosecutor John L. Molinelli, 37-year-old Michael Ettz was driving while intoxicated on Route 46 at approximately 2:00 a.m. on April 19th, when he crashed into a parked police SUV occupied by Bergen County Police Officer Daniel Breslin. The victim, who sustained injuries including a fractured skull and broken ribs, was hospitalized at Hackensack University Medical Center before returning home recently.
Mr. Ettz was not seriously injured during the accident and reportedly walked away before he was arrested. Per state documents, Ettz was convicted of his first DWI offense in Clifton in 2012 and was sentenced to a 240-day driver's license suspension. He is now charged with a second DWI offense, as well as aggravated assault, assault by auto, and leaving the scene of an accident resulting in serious bodily injury.
Ettz pleaded "not guilty" to all of the aforementioned charges and was released from the Bergen County Jail after posting bail in the amount of $150,000. The Lodi teacher, whose employment was suspended pending the resolution of the case, could receive a lengthy prison sentence is he is ultimately convicted.
Among the offenses for which he has been charged, assault by auto, codified by N.J.S.A. 2C:12-1(c), is classified as a third degree crime if the defendant is driving while intoxicated during the alleged offense and the victim sustains serious bodily injury. Criminal charges for leaving the scene of an accident, governed under N.J.S.A. 2C:12-1.1, are also considered third degree crimes. Lastly, while aggravated assault charges are graded based on the circumstances of the specific case, these offenses are indictable felonies in New Jersey.
It is extremely important to note that New Jersey law imposes specific sentencing guidelines when charges for assault by auto are coupled with those for aggravated assault and criminal charges for leaving the scene of an accident. The State's criminal code mandates that separate sentences must be imposed for each of these convictions, and in cases in which the defendant is convicted of multiple charges and receives a prison sentence for each offense, he or she is required to serve these sentences consecutively.
With this in mind, the recent indictment means that Mr. Ettz is facing a maximum term of 15 years in New Jersey State Prison.
For more information pertaining to this case, access the following article: Teacher indicted in DWI crash that left Bergen cop with traumatic brain injury, prosecutor says