Facing Charges for a DUI on Private Property in New Jersey
Understanding the Law on Drunk Driving on Private Property in NJ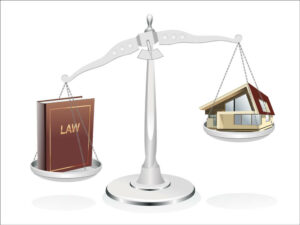 You were arrested for drunk driving right in front of your home in a gated community. The car was not running, and the keys were in your hand, not the ignition. Perhaps you sat in your vehicle to cool off as you and your spouse argued. You had no intention of driving off since you knew you were drunk, but the police arrested you for a DUI. You probably want to contest the DUI charges since you were not driving and were on your private property. Though it is always important to consult with an attorney who can review your case, consider what New Jersey law states regarding driving under the influence of intoxicating substances on private property.
Can You Drink and Drive on Private Property in New Jersey?
Unfortunately, private property is no different from public property regarding a DWI. N.J.S.A 2C: 39:4-50 is straightforward. It states that anyone operating a motor vehicle while under the influence of intoxicating substances or with a blood alcohol concentration of 0.08% or more is guilty of a DUI. The law does not include exceptions for operating a motor vehicle on private property. As a matter of fact, you do not have to be driving a moving vehicle to operate a motor vehicle for purposes of a DUI. This can mean operation of a car, motorcycle, motor scooter, three-wheeler, boat, or any other motorized vehicle. Operation of a vehicle makes a difference, and "operating" includes intending to drive, not necessarily moving the car.
The legislative intent and case law interpreting the DUI law is clear. Even when a vehicle's engine is off, the police can arrest an intoxicated individual in the car, especially if the keys are available to the person behind the wheel. The assumption is that drunk drivers are more likely to injure others or themselves or damage property wherever they are. Thus, private property makes no difference to the elements that constitute an offense or the policy behind the law. You can commit a DWI, regardless of whether you injure someone, on private or public property. The definition of private property encompasses gated communities, business premises, and parking garages as well.
When it comes to operation when a vehicle is not running, this is based a factual analysis unique to each case. New Jersey case law determines whether someone "operated" a vehicle while under the influence on a case-by-case basis, considering the circumstances. Some factual considerations include sitting in a vehicle without keys accessible to the driver, having a seatbelt on, a running engine, and sleeping with or without the keys in the ignition, among other factors.
You can be Convicted of a Private Property DUI Offense in NJ
While some states allow driving on private property after consuming enough alcohol to be considered legally intoxicated, New Jersey is not one of them. The state has zero tolerance for driving while intoxicated by alcohol or controlled dangerous substances, regardless of location. Although sometimes DWI lawyers can make creative arguments to challenge drunk driving charges on private property, these arguments usually relate to proof of operation, not the type of property where the arrest occurred. New Jersey is firm when dealing with DUI offenses in public or privately held locations. Take, for instance, State v. James Morgan. The defendant in that case faced charges of intoxicated driving and moved to dismiss the charges, claiming he was on private property and therefore, under N.J.S.A. 39:5A-1, the state could not charge him with drunk driving.
N.J.S.A. 39:5A-1 allows private common interest communities to ask that the motor vehicle laws apply to private roads inside of the community. Common interest communities include community apartments, condominiums, and stock cooperatives, like planned retirement communities, for example. The defendant was in his apartment complex when the police spotted him outside his truck, suspiciously intoxicated. At their approach, he got in his vehicle and started it, admitting he had been drinking. Law enforcement then arrested him for violating N.J.S.A. 39:4-50 by driving while intoxicated. The municipal court denied his request for dismissal and he was found guilty of drunk driving. The Appellate Court affirmed the municipal court's decision regarding the motion for dismissal.
The Appellate Court's reasons were that the drunk driving statute applies to private property too. Further, since N.J.S.A. 39:4-50 does not restrict the DUI law's application to public property only, and case law confirms that the drunk driving statute applies to all locations, the defendant's argument failed. Finally, N.J.S.A. 39:4-50 is more specific than 39:5A-1 and is therefore applicable to those drinking and driving on private property. Otherwise, enforcing the more general statute over the more specific one would effectively privilege the will of private property owners over the legislature's intent to protect society against drunk drivers. In other words, a private community could pick and choose which laws they want to be enforced inside of their community. The statute that the defendant referenced in the State v. James Morgan case does not allow that.
How Bad is a DUI on Private Property in NJ?
The meaning of the Morgan case is you can get a DUI anywhere, on private or public property, whether inside a gated community or in front of your house. A DWI conviction can result in extensive penalties, such as community service, an ignition interlock device installation, and Intoxicated Driver Resource Center classes, among other fines and incarceration. How high the penalties and length of a jail stay depend on the driver's DWI history. Multiple DWI's within ten years could mean extended jail stays and higher fines and punishments.
What to do if You get Arrested for DWI on Private Property in New Jersey
Whether you are on private property or public property in New Jersey, your case's success can hinge on the skill and experience of an excellent DWI lawyer if you face charges for driving while intoxicated by alcohol or drugs. Many irregularities or failures of proof on the state's part may support a dismissal based on the facts and evidence against you. For instance, the police may have obtained unreliable breath test results due to poor maintenance of the breathalyzer equipment, the test procedure, or qualifications and training of the test administrator.
If you have questions about a DUI charge on private property, contact The Tormey Law Firm to talk to an experienced NJ DUI defense attorney for additional answers to your questions. We provide free consultations and a member of our team will assist you. Call (201)-556-1570 today.