Burglary, Trespassing, and Criminal Mischief: New Jersey's Most Commonly Confused Property Crimes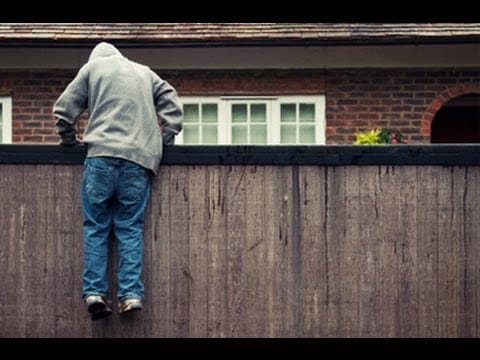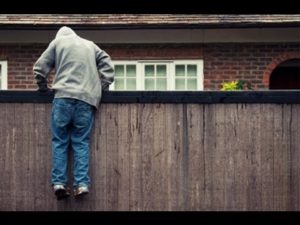 Morris County Burglary Charges
Arrested for Burglary, Trespassing, Criminal Mischief? Call Us
Do you need a lawyer for a burglary, criminal mischief or trespassing case in Morris County? Contact us now.
The New Jersey Criminal Code addresses a broad range of property crimes, many of which are extremely similar, with small nuances that distinguish one from the next. Often, this can lead to confusion when you are facing criminal charges for multiple offenses issued in conjunction, or for one offense that you simply don't understand. For instance, burglary, trespassing, and criminal mischief are among the most commonly confused property crimes in New Jersey. Although they bear much in common, the specific facets of these offenses spell significant implications for those accused of these crimes. In this article, we will examine the nature of burglary, trespassing, and criminal mischief offenses, the legal requirements to prove each beyond a reasonable doubt, and the potential consequences of a conviction.
Trespassing in New Jersey
Among the offenses we are evaluating in this article, one might assume that trespassing is the most self-explanatory. However, trespassing is divided into three distinct types of offenses: unlicensed entry of structures, defiant trespassing, and peering. Trespassing is addressed in section N.J.S.A. 2C:18-3, which explains each form of trespassing. A person commits unlicensed entry when he or she enters a structure when unauthorized to do so. As for defiant trespassing, this means that a person enters a place that gives notice not to enter, through signage, verbal indication, or fencing. Lastly, peering occurs when a person invades someone else's privacy by looking through windows or openings in a building. Depending on the specific offense, trespassing can be a petty disorderly persons offense, a disorderly persons offense, or a fourth degree crime.
New Jersey Criminal Mischief Charges
Criminal mischief charges are often accompanied by charges for trespassing because a person unlawfully enters a property before committing a criminal mischief offense. Essentially, criminal mischief is marked by the infliction of property damage. Codified in N.J.S.A. 2C:17-3, criminal mischief can occur in a variety of scenarios, including if a person:
Purposely or knowingly damages someone else's property
Damages property recklessly or negligently in the employment of fire, explosives, or other dangerous means
Purposely, knowingly or recklessly tampers with another's property so as to endanger person or property; or
Damages or destroys a rental premises in retaliation for institution of eviction proceedings
Criminal mischief charges are evaluated based on the estimated monetary loss associated with the property damage. Specifically, criminal mischief can be graded as a second, third, fourth degree crime, or a disorderly persons offense. Knowing the State's estimation of the value of property damage is essential to understanding the potential consequences of being found guilty.
Burglary Offenses in New Jersey
In New Jersey, burglary offenses are often confused with trespassing and theft charges, because burglary has some components of each. Burglary essentially begins with a trespassing offense and takes it to the next level. Specifically, N.J.S.A. 2C:18-2 explains burglary as the unlawful entering or remaining in structure with the intent to commit a theft. As you might expect, burglary is a more serious offense under New Jersey law. Specifically, burglary can be graded as a third degree or second degree crime. Typically burglary offenses are third degree crimes; however, they are enhanced to second degree crimes if the person inflicts, attempts to inflict, or threatens to inflict bodily injury on anyone; or is armed with what appears to be a deadly weapon.
What to do if You are Facing Charges for a Property Crime in New Jersey
If you have been charged with criminal mischief, trespassing, burglary or another property crime in New Jersey, it is essential to enlist an experienced New Jersey criminal defense attorney who understands the specific nuances of these cases and how to build effective defenses against these charges. At The Tormey Law Firm, our skilled lawyers thoroughly investigate property crime allegations to find weaknesses in the prosecution's case, which we exploit to achieve dismissals and successful outcomes for clients across the state. With offices in Morristown, Hackensack, Newark, and Haddonfield, we regularly appear in courts throughout New Jersey, fighting tirelessly for the rights of our clients. To discuss your case and find the answers you need, simply call (201)-556-1570 today to receive a cost-free consultation.