Are there Misdemeanors in New Jersey?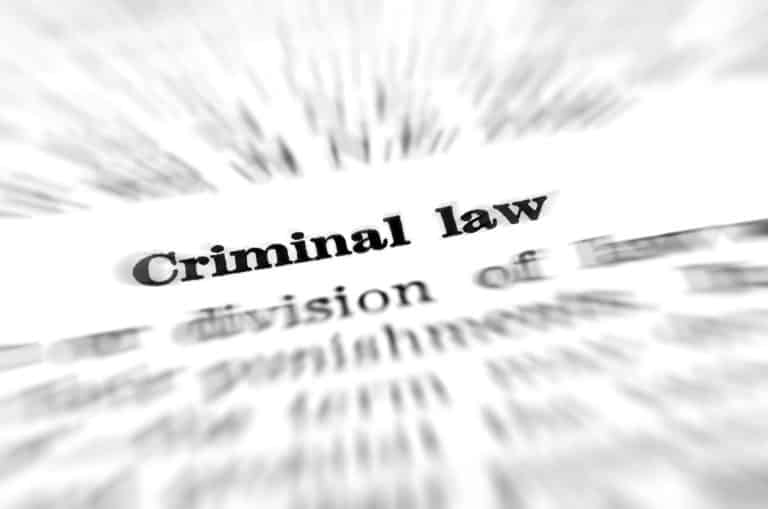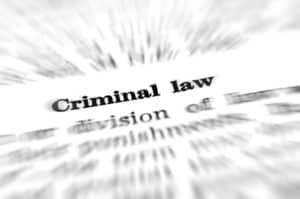 If you've never had a run-in with the law before, you're originally from another state, or you happen to be arrested and charged with a crime while visiting or traveling in New Jersey, you may be wondering about how the charge is classified under NJ Law. As experienced New Jersey criminal defense attorneys, we are often asked by clients if there are misdemeanors in New Jersey. It is important to understand the way the state categorizes criminal offenses and what it means if you are facing charges. Here's a closer look at criminal misdemeanors and how they apply in New Jersey.
Does New Jersey have Misdemeanors?
While other states classify crimes as felonies or misdemeanors, New Jersey has its own terminology when grading criminal offenses. In the NJ Criminal Code, an offense that would be considered a felony elsewhere is called a "crime," or indictable crime. A misdemeanor is another state is called a "Disorderly Persons Offense" in New Jersey.
The types of offenses equal to misdemeanors are highly variable, ranging from drugs to theft and assault. While this is by no means an exhaustive list, some of the most common misdemeanor charges in New Jersey include:
One of the other important differences between New Jersey and other states is how it handles DWI charges. In many places throughout the country, driving under the influence of alcohol or drugs is considered a criminal misdemeanor. Conversely, a DUI/DWI in New Jersey is NOT a criminal offense. Even though a conviction for driving impaired can lead to some of the same penalties as a disorderly persons offense in New Jersey, it is not technically a crime and will not appear on your criminal record like the charges listed above.
Charged with a Misdeameanor in NJ, What are the Penalties?
The potential punishments for a New Jersey Misdemeanor are explained in N.J.S.A. 2C:43-8. According to this section, a person convicted of a disorderly persons offense may be sentenced to a maximum of 6 months in jail. Moreover, a conviction for a petty disorderly persons offense (a lower-level misdemeanor), is punishable by up to 30 days in jail. Unlike state prison sentences for felony charges, a misdemeanor sentence to imprisonment is served in the county jail in the county where the offense occurred.
In addition to jail time, N.J.S.A. 2C:43-2(c) explains that misdemeanor convictions can also result in postponement, suspension, or revokation of your driver's license. The duration of a suspension or other sentence affecting your driving privileges is to be imposed at the discretion of the judge based on the nature of the offense and the circumstances of the specific case.
Lastly, a conviction for a misdemeanor in New Jersey could result in significant fines. New Jersey law outlines possible fines for criminal offense in N.J.S.A. 2C:43-3. The fine for a disorderly persons offense is up to $1,000 and a conviction for a petty disorderly persons offense carries a fine of up $500.
Juvenile Misdemeanor Charges in New Jersey
When a juvenile is charged with New Jersey's version of a misdemeanor, their case is handled in an entirely different venue. Typical disorderly persons offense cases are adjudicated in the local Municipal Court in the municipality where the charges were issued. A juvenile criminal case is heard and decided in the Family Court in the county in which the minor lives. While a juvenile could face some of the same penalties as an adult charged with a misdemeanor, there are many alternative sentencing options as well. Since the standard in juvenile court is the best interests of the child, a person under the age of 18 who is "adjudicated deliquent" of a criminal misdemeanor may be sentenced to community service, probation, an education or work program, and many other possible options.
Expunging New Jersey's Version of a Misdemeanor
If you are ultimately convicted of a disorderly persons offense (misdemeanor), you may be eligible for an expungement to remove the arrest, charges, and conviction from your criminal record. If the misdemeanor is your first conviction, you can submit a petition to expunge it 5 years after the date of conviction, payment of fine, or the latest date that you satisfied your sentence.
Contact New Jersey Misdemeanor Lawyers for Help with Your Case
Being charged with a misdemeanor or any crime in New Jersey can be one of the worst experiences of your life. While you can't change the past, you can approach your defense with a strategic advantage and avoid making matters worse. The New Jersey criminal defense attorneys at The Tormey Law Firm are here to help you build the best defense against misdemeanors charges. Our team includes former Municipal Prosecutors and renowned defense lawyers who are committed to securing the best outcome in your case. For additional information about misdemeanors in New Jersey and to discuss your legal options for getting the charges dismissed, downgraded, or otherwise resolved in court, call us today at (201)-556-1570. We are happy to provide you with a free consultation over the phone. You can also schedule an appointment at one of our local offices in Hackensack, Morristown, Newark, New Brunswick, and Middletown.