Wood-Ridge Man To Face Murder Trial in Bergen County Superior Court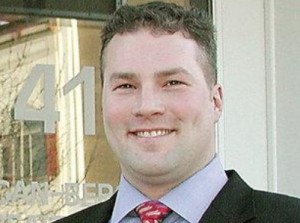 A man from Wood-Ridge is scheduled to appear in the Bergen County Superior Court this summer on a host of charges including murder, burglary, and hindering apprehension or prosecution.
According to officials from the Bergen County Prosecutor's Office, 38-year-old Wood-Ridge resident Daniel Rochat is accused of murdering 70-year-old East Rutherford resident Barbara Vernieri, a long-term business associate of his father's. Rochat allegedly broke into Vernieri's home on September 14, 2012, at which time he bludgeoned her to death and subsequently burned her body in an attempt to cover-up the crime.
Interestingly, the circumstances of this case echo those of two other cases that occurred in Bergen County in 2010, both of which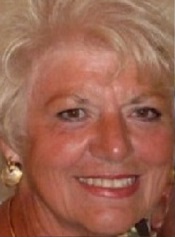 remain unsolved. The first involved 69-year-old Palisades Park resident Dolores Alliotts, while the second, which occurred five months later, involved 74-year-old Teaneck resident Joan Davis. In both cases, the victims were murdered, after which their bodies were set on fire.
However, Vernieri's death differed from the others in one critical aspect: the East Rutherford Police and Fire Departments arrived on the scene in time to preserve what remained of the body. Forensic experts were then able to examine the victim's remains, thus facilitating the investigation and potentially supplementing the state's case against Rochat.
In this case, authorities also allege that Rochat removed evidence from the crime scene, including the victim's cell phone and her blood. Additionally, he is accused of lying under oath and providing false information to detectives from the Wood-Ridge Police Department. Further, the indictment against Rochat includes charges related to alleged threats that he made against a Wood-Ridge Police sergeant as well as a detective from the Bergen County Prosecutor's Office.
In terms of the crimes for which he is accused, Rochat could be sentenced to a life-long term of imprisonment if he is ultimately found guilty of murder. In New Jersey, charges for murder (homicide) are governed under N.J.S.A. 2C:11-3. Unlike other first degree crimes, which are punishable by a term of incarceration ranging from 10 to 20 years in New Jersey State Prison, those convicted of murder are subject to a sentence of 30 years to life, with a minimum of 30 years that must be served before the individual becomes eligible for parole.
Bergen County Superior Court Judge Liliana DeAvila-Silebi scheduled Rochat's trial to begin on August 4th. As for now, he remains held at the Bergen County Jail with his bail set at $3 million.
For more information pertaining to this case, access the following article: Trial awaits former real estate agent charged with killing, burning East Rutherford woman, 70