What You Need to Know about Guns and Schools in New Jersey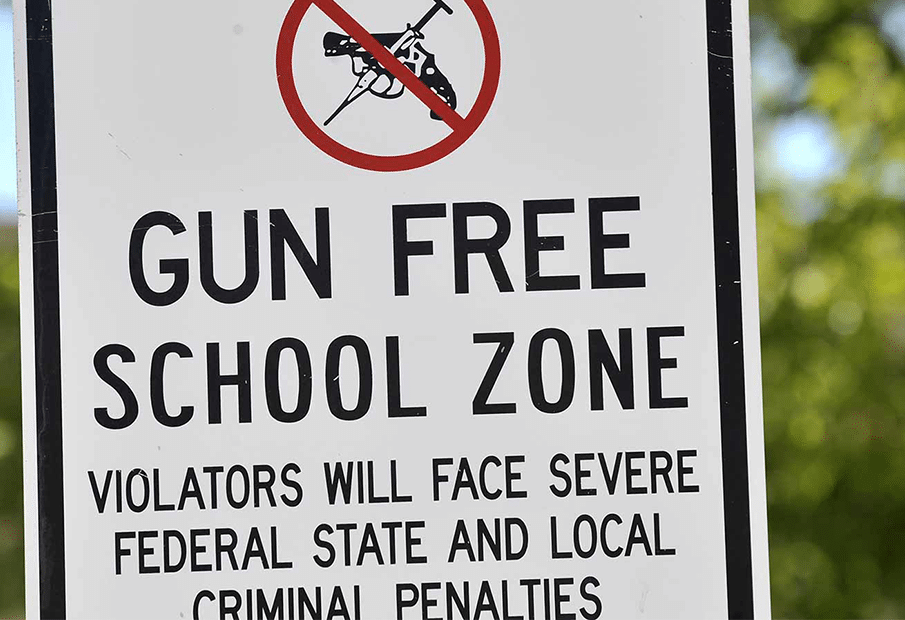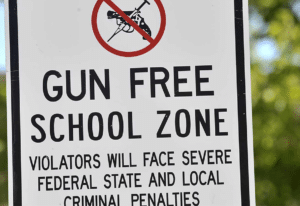 With school shootings happening all over the United States, the issue of guns and schools is more pertinent and contentious than ever before. Kids are bringing weapons on school property on a regular basis and sometimes, the results are tragic.  Since the shooting in Florida, New Jersey has seen multiple gun threats at local schools, including in Mahwah, Dumont, Cranford, Point Pleasant, and Jackson. Considering the uptick in school weapons incidents, parents in New Jersey need to know about NJ laws on guns and schools in order to educate their children.
If you are a parent whose child brought a handgun, imitation firearm, BB gun, pellet gun, Airsoft gun, or other weapon to school, it is imperative to consult an experienced criminal defense attorney as soon as possible. Continue reading for more information about guns on school grounds in New Jersey and please contact the New Jersey weapons attorneys at The Tormey Law Firm at (201)-556-1570 for a free consultation.
What Happens When Students Bring Guns to School in New Jersey?
In New Jersey, it is illegal to have any type of weapon on school grounds. This prohibition of firearms and weapons applies to all educational institutions, including elementary schools, middle schools, high schools, colleges, and universities. If a student or other person brings a gun on school property, they may be arrested and charged with unlawful possession of a weapon in violation of N.J.S.A. 2C:39-5.
Subsection (e) of statute 2C:39-5 addresses firearms and other weapons in educational institutions. It expressly states that possession of a firearm in a school or upon school grounds, without the written authorization of the governing officer of the institution, is a third degree crime. Notably, you can be charged with this crime even if you have a valid permit to carry the gun or firearms purchaser identification card. If convicted of having a gun at school in New Jersey, you may be sentenced to between 3 and 5 years imprisonment.
Possession of any weapon other than a firearm on school property is a fourth degree crime, punishable by up to 18 months in New Jersey State Prison. Additionally, possession of an imitation firearm in or around a school, or on a school bus, is a disorderly persons offense. Having an imitation firearm at school may result in up to 6 months in the county jail, a fine of $1,000, and a criminal record.
My Child is Underage and Charged with a Weapon at School in NJ
When a person under the age of 18 is found with a weapon at school, they may be charged with unlawful possession of a weapon as a juvenile. The Juvenile Justice System is different from the adult criminal justice system in New Jersey. Juvenile cases are handled in the Superior Court, Family Division and decided by a Juvenile Court Judge. Although an adult would be subject to the penalties explained above, judges have to evaluate the best interests of the child when imposing juvenile sentences. With that said, if a juvenile is nearly 18 and charged with a very serious crime, the State may submit a request to try the juvenile as an adult. If a minor is charged as an adult in New Jersey, they face the same penalties an adult would if convicted.
Security Scares at New Jersey Schools
The recent shooting in Florida left 17 dead and Americans wondering: "how should we handle firearms and young people?" Since then, there have been four arrests in New Jersey and multiple gun threats at New Jersey schools. There was even a SWAT team called in one of the security incidents in Bergen County, NJ.
At Dumont High School in Dumont, NJ, a student was taken into custody after allegedly making a threat on social media. The school was put on lockdown for several hours while authorities investigated. Police reportedly discovered a gun at the 15-year-old's home. He did not bring the weapon to the school, but parents and students were understandably frightened.
In another incident at Union County College in Cranford, New Jersey, a student was arrested and charged with possession of an imitation firearm for unlawful purpose and disorderly conduct after allegedly bringing a three fake guns to the college campus. The 20-year-old was arrested and may face additional charges before the investigation is closed.
A separate violence scare was being investigated at Memorial Middle School in Point Pleasant Borough, NJ, after students found a threat scrolled on a stall in the bathroom. Officers from the Point Pleasant Boro Police Department investigated the threat and students' lockers and backpacks were searched. The threat was ultimately deemed not credible but police will maintain heightened security at the school until further notice.
In the same week, yet another guns on school grounds case occurred at Christa McAuliffe Middle School in Jackson Township. One student was caught with an unloaded BB gun that he brought to school in his backpack. In this case, the student brought the gun to return it to a friend who let him borrow it over the weekend.
New Jersey School Weapons Offense Attorneys
If you or a loved one has been arrested for having a gun at school, is under investigation for a threat of violence, or is charged with a weapons offense in New Jersey, The Tormey Law Firm can help. Our experienced New Jersey weapons lawyers will investigate the circumstances of your specific case and devise the best strategy to protect your innocence. If you have questions about guns and schools in New Jersey or need answers about gun charges you currently dealing with, call (201)-556-1570 or send us an email now. Time is of the essence.