Top Crimes in the Medical Field in New Jersey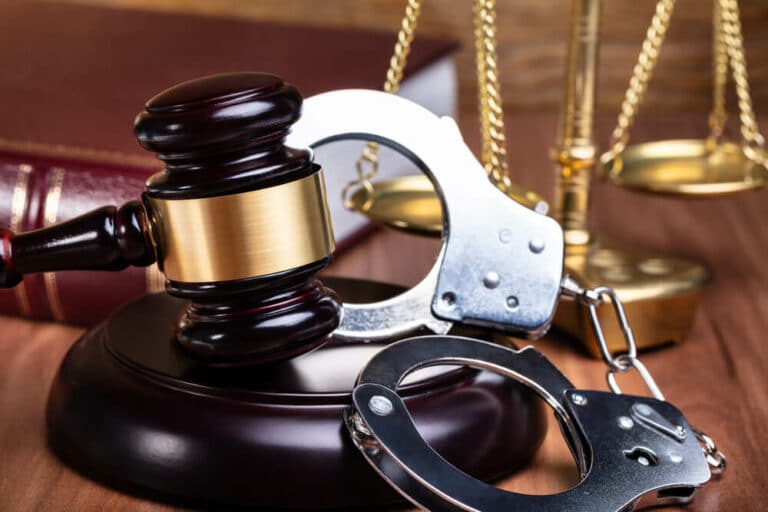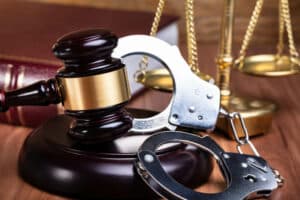 If you are in the medical field, you know how state and federal governments heavily regulate medical professionals. You also know the heavy weight of medical professionals' responsibilities to patients and governmental entities, including the expectations placed on doctors, nurses, pharmacists, and other healthcare workers. Clearly, doctors' offices, hospitals, and clinics carry enormous amounts of patients' sensitive data. So, when medical professionals are accused of violating laws that involve the government, patients, or insurers' trust, the law comes down hard on them. The state and federal laws sternly punish healthcare crimes and New Jersey is no different when it comes to investigating, prosecuting, and harshly sentencing medical professionals accused of committing crimes. Depending on the accusations, healthcare providers who find themselves arrested and facing criminal charges in New Jersey can lose their medical licenses, pay exorbitant fines, and be sentenced to incarceration in state or federal prison. For this reason, it is critical to understand your rights if you have a criminal case in the medical field and to have an experienced attorney defending your innocence from the moment you find out you are being investigated or accused. The Tormey Law Firm can help. Contact (201)-556-1570 to talk to a New Jersey criminal defense lawyer immediately. Consultations are free of charge, provided day and night, and completely confidential.
Leading Types of Medical Crimes in NJ
Facing Charges for Healthcare Fraud
One of the more common medical crimes is healthcare fraud. According to the FBI, the main agency investigating healthcare fraud, medical providers and patients deceive insurance companies into overbilling federal insurers, like Medicare and Medicaid, or private insurers. Examples of healthcare fraud include billing for services doctors never rendered, overbilling insurance companies, or billing them for unnecessary tests and procedures. The FBI, in partnership with state and local agencies and insurance organizations fighting healthcare fraud, busts alleged wrongdoers in the healthcare field. Thus, a doctor who allegedly billed government insurance for patient services in the office while traveling, and another who billed Medicare and Medicaid for unnecessary medical devices, are prime examples of the many who find themselves facing healthcare fraud charges.
Recent large busts of healthcare fraud rings by the Attorney General's office involve healthcare fraud. Eight doctors faced federal charges in New Jersey. One doctor faced accusations for bilking New Jersey employee health insurance and prescribing unnecessary compounded prescriptions to patients in exchange for kickbacks from pharmaceutical companies. The fake prescriptions led to $8.9 million in losses. Another doctor allegedly did the same with the help of a nurse practitioner and marketing company to get kickbacks for unnecessary medication prescriptions. And yet another case involved a billing company owner and employee alleged to have defrauded insurance companies for chiropractic service bills that were never performed.
Healthcare fraud is an indictable crime in New Jersey under N.J.S.A. 2C21-4.2. It is punishable on the federal and state level with extremely large damages, up to three times the losses sustained by the government or private health insurance companies, plus additional civil fines. In addition, a convicted medical practitioner can go to prison for up to ten years for violating the many laws prohibiting fraud. Several New Jersey Acts punish healthcare fraud, including the New Jersey False Claims Act. Medical professionals also can lose their medical licenses from governing medical boards.
Drug Diversion Charges
Another medical crime, drug diversion, is any redirection of medicines from their intended use. So when a doctor prescribes medications illegally to suspected addicts and drug dealers or directs patients to certain opioids for kickbacks, drug diversion and possibly distribution occur. Moreover, drug diversion by other medical professionals, such as nurses, includes stealing prescription medications for personal use, interfering with patient access, and improperly diverting drugs from someone to somewhere else.
Instances of drug diversion include a large ring of marketers steering Medicare beneficiaries to certain pharmaceutical company medications in exchange for kickbacks. A ring of six marketers contacted Medicare beneficiaries to lead patients toward pharmaceuticals without their physician's knowledge or authorization. Drug diversion typically involves addictive pain medications like oxycontin that medical personnel divert to their or someone else's use, rather than to patients legitimately needing pain relief.
Therefore, drug diversion often links with drug distribution. When doctors use their prescription writing authority to distribute controlled dangerous substances, such as oxycodone, Tylenol with codeine, and Percocet, to known addicts or drug rings, they may be charged with and found guilty of CDS distribution and other serious prescription drug crimes. Medicine distribution means prescribing controlled, dangerous substances unnecessarily and outside the medical professional's regular medical practice. Thus, a doctor who prescribed various forms of opioids and amphetamines to "patients" without screening them for drug abuse or following up with them after prescribing highly addictive drugs, was convicted for drug distribution in an Attorney General roundup of fraudulent doctors.
Similarly, an ear, nose, and throat specialist allegedly wrote prescriptions for a high volume of opioids to a drug ring, including tens of thousands of painkillers, without a legitimate purpose. The prescriptions were fake and written for nonexistent patients he had never met nor treated. Other instances include a doctor prescribing a rare and restricted cancer pain medication to patients who did not qualify for it in exchange for payment from the drug manufacturer. And another doctor prescribed addictive opioids to patients he knew were abusing them or diverting them to others. Finally, yet another doctor prescribed fentanyl spray to patients who were distributors, even killing one of them.
Several years ago, the Attorney General's office busted 601 doctors for healthcare fraud, including 76 for opioid distribution. The doctors accused of distributing oxycodone faced extremely serious charges and consequences. Clearly, the state and federal governments do not hesitate to severely punish offenders.
Medical Providers Charged with Identity Theft
Identity theft is another healthcare crime with severe consequences. Medical providers who use patient names, social security numbers, or Medicare identifying numbers without patient authorization to defraud Medicare for false claims commit fraud and identity theft. Nurses who invoice insurance companies for treatment that a patient never received without the patient knowing about it may commit identity theft. Also, using patient information to receive reimbursement for medicine prescriptions that patients never knew about is another form of identity theft and fraud. Identity theft is a variable crime with degrees ranging from fourth to second, meaning the prison sentence can be up to ten years. Medical professionals stand to lose their licenses also.
Healthcare Professionals Charged with Sex Crimes
Finally, sexual assault occurs in the medical setting also. In fact, sex crimes occur when a medical provider sexually abuses, makes sexual contact, or has sexual intercourse with a patient during treatment or examination. As such, when a doctor sexually assaults his female patient, he may be convicted of a second degree crime, pay high fines, and lose his license. Likewise, a nurse's nonconsensual sexual touching of a patient may be considered criminal sexual contact.
Accused of a Crime in the Medical Field in NJ? Talk to a Lawyer Today
When medical professionals get into legal trouble in New Jersey, they risk prison, high fines, mandatory minimum sentences, their licenses, and their livelihoods. If you have been charged with a criminal offense of any kind in the healthcare profession, you need legal representation to help defend you against the state's aggressive prosecution and challenge the Board of Medical Quality Assurance and other medical licensing board decisions for discipline or license suspension. Since medical professionals are under strict scrutiny from many agencies who may unjustly suspect them of impropriety, medical crime suspects are among the most at risk of being aggressively prosecuted and sentenced. Going without experienced criminal defense representation is simply unimaginable.
When you face severe medically-related criminal charges, contact a sharp criminal defense attorney at The Tormey Law Firm to discuss your specific situation and begin defending your rights, your license, and your good name. Call (201)-556-1570 or contact us online today for a free consultation.