Teaneck Drug Possession
Drug Possession Attorneys in Teaneck NJ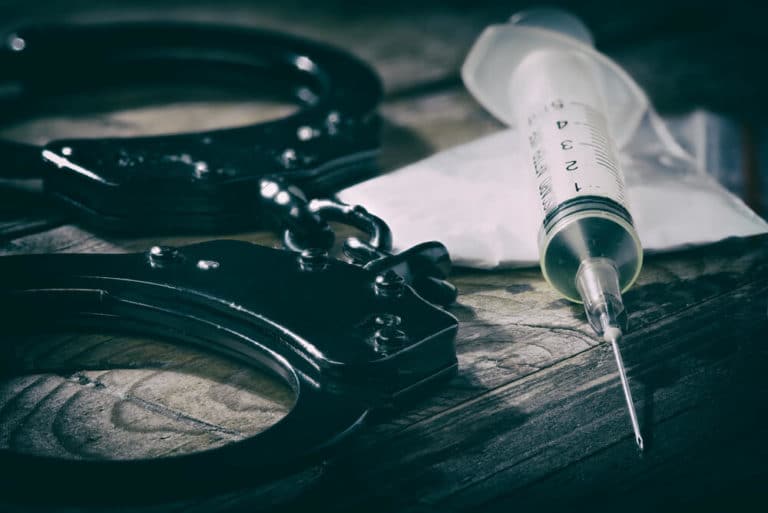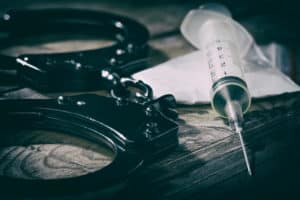 Among its many benefits, Teaneck is a gateway to New York City, which can't be beat for excitement and nightlife, with its endless options of restaurants, bars, movies, and live music. But you may regret that drive back home to Teaneck on a Saturday night when the local police stop you while in possession of marijuana, cocaine, heroin, Xanax, MDMA, or another drug in your jacket or your car. This is just one of the myriad of scenarios that give rise to drug charges against individuals in Teaneck, New Jersey. As a person charged with drug possession in Teaneck, you most likely want to know what happens next after your arrest, the penalties you face, and what can be done to defend you against charges for NJSA 2C:35-10. At The Tormey Law Firm, our local Teaneck drug defense lawyers have successfully handled countless drug cases in Teaneck Municipal Court and Bergen County Superior Court. In fact, our offices are just steps from the Bergen County Justice Complex. Criminal defense is what we do, and we have specially-devised strategies to beat drug charges. If you have been charged with drug possession in Teaneck, get a free consultation with an experienced attorney who can best advise you of your rights and options. Call (201)-556-1570 or contact us online today.
Teaneck Drug Possession Charges
Teaneck's community policing philosophy is a proactive strategy to address some of the township's persistent problems, like driving under the influence (DWI/DUI) and drugs, in order to protect its residents. The town's diverse population, cultures, languages and retail offerings, just minutes from Westfield Garden State Plaza, the largest mall in New Jersey, and the outlets at The Mills, are just a walk away from wherever you are. Its family friendly, low crime, safe neighborhoods, quality housing, highly rated public schools, and long, rich history dating back to the 1600's makes Teaneck a pleasant place to live. The Bergen County suburb is notable for the earliest American homes and for being the first to adapt school integration. This quaint township mixture of historic sites and delightful nature neighbors New York city, just a thirty-minute ride to the bustling entertainment capital, and to rampant drug crime.
Every city has its challenges and Teaneck is no stranger to crime, particularly criminal cases involving drugs. Recent newsworthy drug busts by Teaneck police and prosecuted by the Bergen County Prosecutor's Office, indicate some of the common drugs trafficked in the area include: cocaine, marijuana, crystal meth, oxycodone, crack cocaine and heroin. Towns in New Jersey, including Teaneck, are tough on crime, and drug possession charges come with heavy penalties.
Facing Felony Possession of a Controlled Substance Charge in Teaneck NJ
Intentionally obtaining or possessing illegal drugs, meaning illicit drugs or legal drugs without a prescription, may lead to prison time and high fines. Drugs are technically known as controlled dangerous substances, including both controlled substances and their chemical simulations. Specifically, possession of heroin, methamphetamine, cocaine, Ecstasy, and other street drugs (Schedule I, II, III or IV drugs), are third degree crimes. If convicted, a defendant faces three to five years in state prison and up to $35,000.00 in fines. Further, illegal possession of Schedule V drugs, largely over the counter substances or chemicals, is a fourth degree crime, punishable by up to 18 months' incarceration and a potential $10,000.00 fine or more in some cases.
As for illegally obtained prescription drugs, the number of units or pills determines the degree of the charges. For instance, possessing four or fewer doses for personal use is a disorderly persons offense, while intending to distribute four or fewer doses is elevated to a fourth degree crime. As the quantity of the prescription drug increases, so too do the degree of the charges and possible consequences. The vast majority of prescription drug charges are for indictable crimes, which may be graded as fourth, third, or second degree, depending on the amount of dosage units in a given case.
Second, third and fourth degree crimes are considered indictable crimes, meaning a grand jury must decide if enough evidence exists to support a drug possession charge for prosecution. If indictment is warranted, your drug possession case will go forward in the Bergen County Superior Court.
Charged with Marijuana Possession, a Disorderly Persons Offense in Teaneck NJ
Marijuana possession is treated differently under New Jersey law. If you are arrested with less than 50 grams of marijuana or hashish in Teaneck, you may be charged with a disorderly persons offense, which means a six month maximum jail sentence and up to a $1,000.00 fine. Possession of drug paraphernalia, which is basically anything used to ingest, smoke, inject or otherwise use drugs, such as pipes and needles, is also a disorderly persons offense. For possessing more than 50 grams of marijuana or hashish, you could face a fourth degree crime with a maximum incarceration of 18 months and up to $10,000.00 in fines. However, qualified medical marijuana patients may have monthly allotments of up to 2 ounces of marijuana.
Possession of a controlled substance that does not rise to the level of a fourth degree crime is a disorderly persons offense, not an indictable crime. Teaneck Municipal Court handles disorderly persons offenses and petty disorderly offenses.
Arrested for Drugs in Teaneck, What are my Options?
There are multiple options to successfully resolve a Teaneck drug possession case. For example, you may be eligible for probation or diversionary program that allows you to maintain a clean criminal record. If eligible, a person with a non-violent drug possession charge may be able to divert their case through New Jersey's Drug Court Program. A participant in the program must submit to drug testing, rigorous supervision, serial court appearances, and strict probation rules while they access court recommended resources to help them rehabilitate from substance abuse. Other programs, such as those that avoid criminal convictions for first-time offenders, the Pretrial Intervention Program and Conditional Discharge diversionary program, may also be available in the Superior and Municipal Courts, respectively, if you have not participated in these programs previously and have no prior criminal record. There are also a host of highly effective defenses that can be used to beat drug cases in Teaneck and everywhere else in New Jersey.
Consult a Teaneck Drug Possession Lawyer Free of Charge
Wondering what you can expect for a drug possession in Teaneck? The best way to know your options and prepare for your case is to sit down with a criminal defense lawyer who is well-versed in drug possession charges and the Municipal Court in Teaneck and Superior Court in Bergen County. Having your individual case examined by an experienced Teaneck drug possession attorney is the best way to find out what defenses may be used to get your charges dismissed. Contact The Tormey Law Firm today at (201)-556-1570 for a free consultation and get more information about your top defense.