Search of Lodi Residence Leads to Marijuana Charges Against 5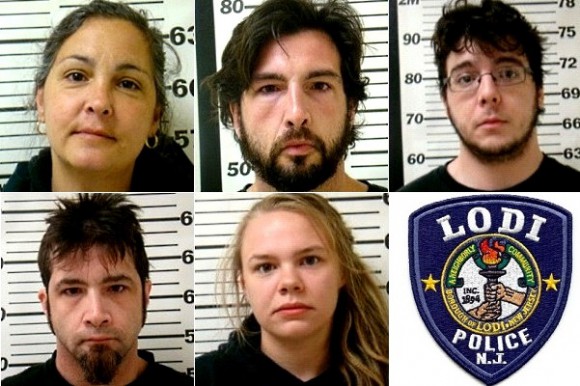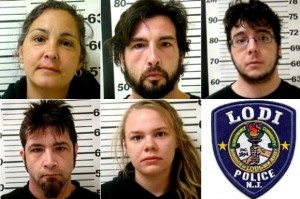 Officials from the Lodi Police Department's Tactical Narcotics Team recently conducted a search at a Lodi residence, which resulted in five arrests for various drug offenses, specifically related to marijuana.
According to Acting Lodi Police Chief Vincent Quatrone, investigators executed a search warrant at a home located on Farnham Avenue in Lodi at approximately 6:15 a.m. on Thursday, June 12th. Police had reportedly been investigating activities at the three-family residence for a month prior to obtaining the warrant.
As a result of the search, officers recovered marijuana, hashish, and marijuana packaging materials, arresting five of the home's residents. Those arrested are now facing charges for a number of offenses, including possession of marijuana, marijuana distribution, distributing a controlled dangerous substance near or on school property (specifically, Thomas Jefferson Middle School), and possession of drug paraphernalia.
Four of the defendants—33-year-old Michael Curley, 28-year-old Joseph Curley, 23-year-old David Millman, and 25-year-old Kayla Mansmann, were released without bail pending court hearings. On the other hand, 44-year-old Carol Millman, who was also charged in connection with this case, is currently being held at the Bergen County Jail, with her bail set at $50,000.
The offenses for which the aforementioned individuals are accused vary in degrees of severity. For example, offenses involving controlled dangerous substances near or on school property are governed under N.J.S.A. 2C:35-7, and are classified as third degree crimes which are punishable by a term of incarceration ranging from 3 to 5 years in New Jersey State Prison. Although typical third degree convictions entail a presumption of non-incarceration for those with no existing criminal record, violations of N.J.S.A. 2C:35-7 require the imposition of a mandatory term of imprisonment.
Conversely, N.J.S.A. 2C:36-2, which pertains to possession of drug paraphernalia offenses, stipulates that these are considered disorderly persons offense in New Jersey.  A conviction for a disorderly persons offense may result in up to 6 months in the county jail and a fine of up to $1,000.
With regard to marijuana charges, both possession and distribution of marijuana offenses can vary based on the amount of marijuana allegedly involved in each case. While some possession of marijuana offenses can be resolved in municipal court, convictions for distribution of marijuana in amounts of 25 pounds or more can result in a 20-year term of imprisonment, as well as a fine of up to $300,000.
For information about strategies to combat marijuana charges in New Jersey, view the Marijuana and the Law section of my website, which provides useful videos on this subject.
For more information pertaining to this case, access the following article: Lodi police charge 5 in pot raid on local residence