Police Investigating Murder of Garfield Man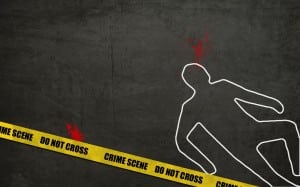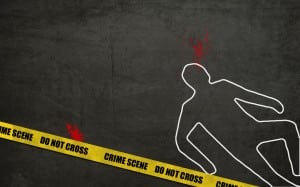 Authorities are currently investigating the murder of a Garfield man who was recently shot to death in Paterson, New Jersey.
According to Detective Captain Heriberto Rodriguez of the Paterson Police Department, 33-year-old Garfield resident Milton Crespo III was shot in the early morning hours on Saturday, June 28th. The victim was reportedly among a group of people who were loitering at the intersection of Union Avenue and Jasper Street. Officials say the group relocated to a number of houses on Jasper Street after a Paterson police officer instructed them to disperse at approximately 2:35 a.m.
Shortly thereafter, Crespo was shot while standing outside one of these houses and the individuals with whom he had been spending the evening immediately left the vicinity. Police ultimately discovered Crespo's body in the street and are currently attempting to identify a suspect in this case using surveillance video, DNA, and fingerprints recovered from the crime scene. They are also offering a $1,000 reward in exchange for information pertaining to the incident and have asked that all reports be forwarded to the Paterson Police detective bureau at (973) 321-1120.
If a suspect is ultimately identified in this case, he or she could be facing murder (homicide) charges, which are codified under N.J.S.A. 2C:11-3 and are considered first degree crimes, the most serious under the New Jersey Criminal Code. Although first degree crimes are generally punishable by period of between 10 to 20 years in New Jersey State Prison, defendants convicted of murder are subject to extended sentencing guidelines due to the gravity of these offenses. As a result, an individual who is found guilty of murder in New Jersey faces a prison sentence ranging from 30 years to life, with a minimum 30-year period of parole ineligibility.
For more information pertaining to this case, access the following article: Garfield man shot to death in Paterson, police say