Police Investigate Stabbing at Teaneck High School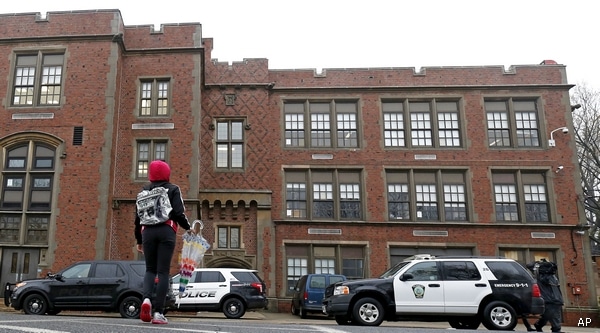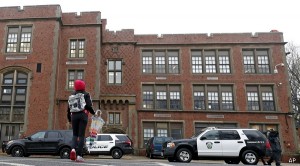 Law enforcement officials just announced that an 18-year-old male was stabbed during an altercation that occurred outside of Teaneck High School this week.
According to Detective Captain Glenn O'Reilly of the Teaneck Police Department, officers arrived at the school at approximately 9:19 p.m. on Tuesday, October 14th after being notified of an ensuing fight on Teaneck High School property. They reportedly discovered the injured victim, who is not a current student, and he subsequently received treatment for his injuries.
Teaneck Police are currently investigating this incident and have yet to determine the specific sequence of events which led to the stabbing. Further, they have not revealed whether any students at the high school have been identified in connection with the case.
If a suspect is, in fact, identified and charged for the stabbing, he or she could be facing charges for aggravated assault or attempted murder. If the defendant is accused of aggravated assault, said individual could be sentenced to serve up to 10 years in prison for second degree charges, with a minimum 8 ½ years of parole ineligibility mandated by the No Early Release Act (NERA).
On the other hand, charges for attempted murder are classified as first degree crimes, which are the most serious criminal offenses under New Jersey Law. As such, a conviction for a typical first degree crime entails a term of incarceration ranging from 10 to 20 years in State prison.
It remains to be seen if investigators ultimately charge someone in relation to this case, but it is clear that this individual would be facing extremely severe potential consequences.
For additional information, connect to the following link: Man, 18, stabbed outside Teaneck High School