New Penalties for DWI in New Jersey: 2019
New Jersey DUI Reform Brings New Consequences for DWI Charges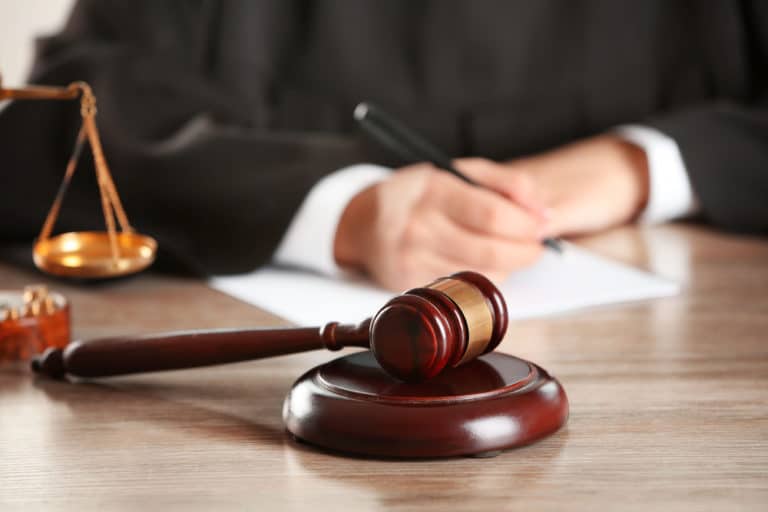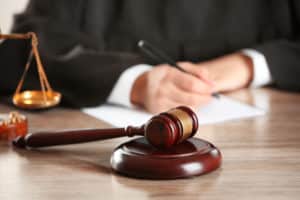 The New Jersey legislature recently enacted sweeping reforms to change NJ DWI sentencing laws applicable to first-time offenders. On August 23, 2019, Governor Murphy signed Bill S824 into law. Here we examine the prior DWI sentencing scheme for first-time DUI offenders, outline the updates made by the new bill, and highlight lawmakers' rationale for making a change to the New Jersey DWI penalties, which Mothers Against Drunk Driving has called the most significant update in close to a decade. If you have been arrested for DWI in New Jersey and are looking for help with your best defense, contact The Tormey Law Firm for help today. You can (201)-556-1570 or request a free consultation online for more information and answers about your specific case. We have multiple office locations in NJ, including in Hackensack, Morristown, New Brunswick, Newark, and Middletown, so we can better serve clients throughout New Jersey.
What has Changed about the Penalties for First-Time DUI in NJ?
Under the law that existed before the enactment of S824, first-time DWI offenders faced fines, jail time, substance abuse evaluations, and, often most harsh of all, months-long periods of driver's license suspensions. Governor Murphy and others have noted that this mandatory period of license suspension often caused first-time offenders to lose their jobs because they could not get to work on time, or at all, without driving a car. Alternatively, some first-time offenders would violate their license suspension restrictions and drive to work illegally rather than facing the prospect of termination and unemployment. This often landed them in deeper trouble with additional traffic violations and further derailed their lives. This vicious cycle motivated lawmakers to update the penalties for first-time DWI offenses.
Under the new DWI sentencing guidelines, license suspensions for first-time DWIs have been significantly reduced. Offenders are instead required to install ignition interlock devices in their vehicles. Interlock devices are breathalyzer-type machines wired into your car that tests your blood alcohol concentration (BAC) before the vehicle will start. The machine will not allow your car to start if you blow above a certain BAC (normally .05).
Per the updated New Jersey DWI law, first time offenders who blow between a .08% and .10% BAC face a license suspension until they install an interlock device at their own expense for a period of 3 months. If you blow between .10% and .15% BAC, you face license suspension until you have an ignition interlock device installed on your vehicle for a period ranging from 7 months to 1 year (depending on the facts of your offense). This has been significantly reduced from the license suspension periods under the old law, which required a license suspension of 7 months to 1 year for a BAC between .10% and .15%. Lastly, if you blow a .15% or more, you face a reduced license suspension of 4 to 6 months, but must install an interlock device for a period of between 9 months and 15 months. It is also important to note that if you are charged with refusing to submit to a breath test and it is your first offense, a period of license suspension only applies prior to the installation of an ignition interlock device in your vehicle.
Charged with a First DWI in New Jersey, What am I Facing?
For first-time DWI offenders, the penalties are based on the driver's Blood Alcohol Concentration (BAC) at the time of the offense. The consequences for a first DUI conviction in New Jersey are as follows: 
BAC of .08% to .10% – must install ignition interlock device at your own cost and use for 

3 months;

 Driver's license suspension until ignition interlock is installed in your vehicle.
BAC of 0.10 to 0.15% – must install ignition interlock device at your own cost and use for between 7 months and 1 year; Driver's license suspension until ignition interlock is installed in your vehicle.
BAC at or above 0.15% – must install ignition interlock device at your own cost and use for between 9 months and 15 months; Driver's license suspension of between 4 months and 6 months.
It is important to note that there are additional penalties for first DUI charges in NJ as well, including a fine ranging from $250 to $500, between 12 hours and 48 hours spent during two consecutive days at an Intoxicated Driver Resource Center, and a sentence of up to 30 days in the county jail. A DWI can also result in catastrophic increases in your insurance rates and years of surcharges.
What are the New Penalties for 2nd, 3rd, and Subsequent DWI Offenses in NJ?
This significant set of changes to New Jersey's DWI laws also includes new penalties for second, third and subsequent DUI offenses. While a second DWI offense previously resulted in a mandatory 2-year driver's license suspension, these offenses are now punishable by license suspension of between 1 year and 2 years. Upon conviction for your second DWI, you will also be required to install an ignition interlock device in your vehicle for between 2 and 4 years. For a third or subsequent DWI offense, the period of license suspension has been reduced from 10 years to 8 years. In addition, these violations are punishable by mandatory installation of an interlock device for a period ranging from 2 to 4 years.
Why did New Jersey Reform DWI Laws?
The Chair of New Jersey's Motor Vehicle Commission has stated that ignition interlock devices save hundreds of lives and decrease the number of crashes attributable to impaired driving. Some sources estimate that ignition interlock devices prevent close to 13,500 drunk driving incidents annually. Assemblywoman Joann Downey, who voted for this reform to New Jersey's DWI sentencing regime, has stated that there is strong evidence that interlock devices also reduce re-arrest rates by preventing DWI incidents and unlicensed driving. Furthermore, losing your job due to a DWI can cause emotional instability that may exacerbate the drinking problems that led to a DUI conviction in the first place.
Over 33 states have passed similar laws requiring all DWI offenders to install ignition interlock devices. Lawmakers and Governor Murphy hope that by following suit, New Jersey can not only reduce the number of DWI accidents and fatalities that take place across the state, but also limit the unintended economic consequences for those who sustain DWI convictions, breaking the vicious cycle of license suspension that may further destabilize offenders and cause more lawbreaking down the road.
Can I Avoid a Conviction for DUI in NJ?
A DWI charge is just the beginning of your case, and does not automatically spell a conviction. Considering the other serious consequences you face even for a first-time DUI offense, you can and should still fight these serious charges in court. Contact us now at (201)-556-1570 to talk to a skilled New Jersey DWI Defense Lawyer about your arrest and how we can help defend you against a DUI conviction in court.
Additional Information:
Governor Murphy Signs Legislation Expanding Use of Ignition Interlock Devices