New Jersey Sues OxyContin Drug Manufacturer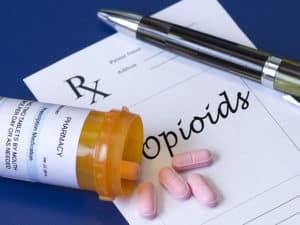 In the ongoing fight against prescription drug addiction, New Jersey recently filed a lawsuit against an OxyContin drug manufacturer. This effort is aimed at curbing the opioid epidemic, as more and more people become addicted to painkillers and many eventually turn to heroin.
The aforementioned lawsuit is against Purdue Pharma, a producer of OxyContin that New Jersey Attorney General Christopher Porrino said "downplayed the risks of opioids and exaggerated their benefits in the pursuit of profit." The lawsuit includes allegations of deceptive marketing practices geared toward both doctors and patients in its 103 pages. Filed in Essex County Superior Court in Newark, the State accuses Purdue Pharma of making false claims and creating a public nuisance.
Among the claims against Purdue, New Jersey says the company flooded the state's doctors with sales representatives touting OxyContin as an alternative to pain medication that people can buy at their local pharmacy. Notably, there is no research supporting the safe use of opioid painkillers for more than 12 weeks. These prescription drugs are extremely addictive and often lead to dependence before a person even realizes what has occurred.
OxyContin is a specific type of opioid pain medication brought to market in 1996. It is the brand name version of oxycodone and can be used to treat moderate to severe pain. Many patients find themselves prescribed OxyContin after surgery, an injury, or to treat a serious condition like cancer. The problem often occurs when people become addicted to OxyContin and their prescription runs out.
In New Jersey, if you are found with any amount of OxyContin without a valid prescription from a licensed physician or dentist, you can be charged with a crime. The degree of a OxyContin possession charges are determined by two factors: (1) how many pills did you possess?; and (2) did you have intent to distribute? As you might expect, as the number of pills increases, the degree of the charge becomes more serious. In the same way, possession of OxyContin with intent to distribute is considered a more egregious offense.
The New Jersey statute that explains possession and distribution of OxyContin is N.J.S.A. 2C:35-10.5. This law actually addresses possession and distribution of all prescription drugs, including other opioids like Fentanyl, Percocet, and Codeine. When a person becomes addicted to any of these opiates, they may eventually find that these pills are harder to get and very expensive. Heroin ultimately presents a cheaper, more accessible alternative. Heroin is another form of opioid that has similar effects on the brain. However, it is entirely illegal to possess heroin for any reason in New Jersey.
If you are arrested for heroin possession in NJ, this is a third degree crime punishable by up to 5 years in prison. A charge for possession of heroin is governed by New Jersey's Possession of CDS (controlled dangerous substance) statute, N.J.S.A. 2C:35-10. Fortunately, if you are a first-time drug offender, there is a presumption of non-incarceration associated with third degree crimes, which means you may be a good candidate for the Pretrial Intervention Program (PTI). By completing a period of probation and complying with PTI program requirements, you can have drug charges dismissed.
Because addiction is often an ongoing struggle, many people find themselves facing drug charges more than once. Fortunately, New Jersey lawmakers recognize that sending people to jail when they really need substance abuse treatment is an entirely ineffective approach. In response, New Jersey established Drug Court Programs that operate in every county in the state. The Drug Court Program is open to repeat offenders and even to people charged with drug distribution crimes. When you become enrolled in the Drug Court Program, you have the chance to have your current charges dismissed and to expunge your entire criminal record. By successfully completing the program, you emerge with a clean slate and a chance to start fresh.
New Jersey Oxycontin Lawyers
If you have been arrested for possession or distribution of OxyContin or another drug in New Jersey, the experienced criminal defense lawyers at The Tormey Law Firm are here to help. There may be defense strategies that we can use to beat your charges or programs available to reach a dismissal. Our drug charge attorneys investigate every case to find the best solution and we fight tirelessly to deliver the best outcome. Do you have questions about OxyContin, prescription drug laws, PTI, or Drug Court? Simply contact us online or call (201)-556-1570 for a free consultation. With five office locations across the state, we serve clients in Bergen County, Morris County, Essex County, Hudson County, Union County, and throughout New Jersey.
For additional information related to this issue, access the following article: The State of New Jersey Is Suing the Maker of OxyContin