New Jersey Halts Low Level Marijuana Prosecutions after Referendum to Legalize Marijuana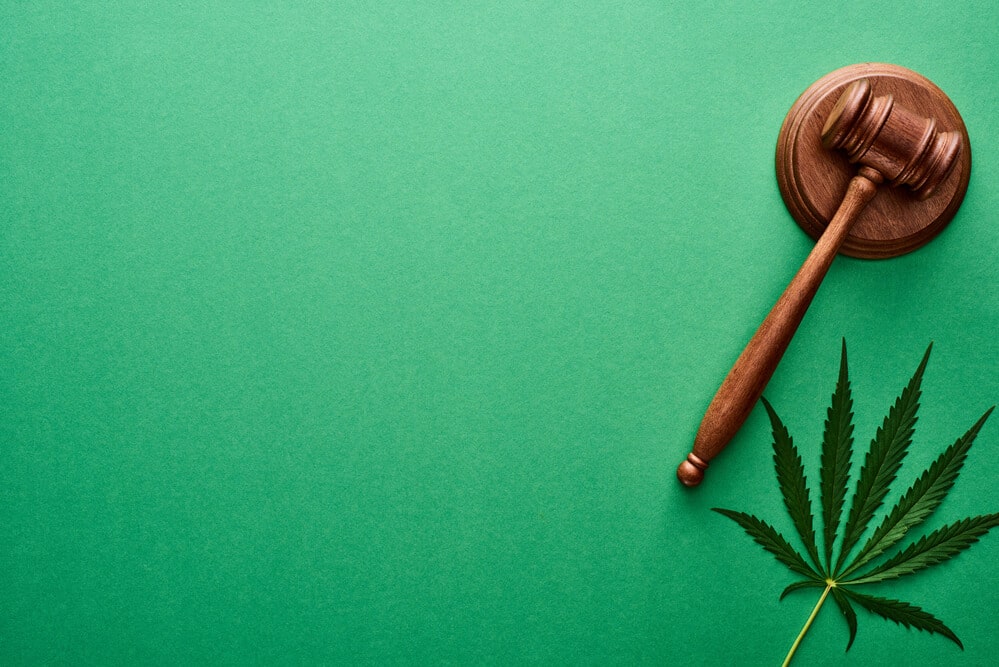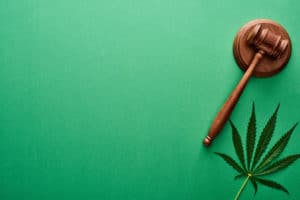 On Tuesday, November 3, 2020, the voters of New Jersey said yes to legalizing the recreational use of marijuana. In reply to Public Question 1, which read, "Do you approve amending the Constitution to legalize a controlled form of marijuana called cannabis?", 2,737,653, or 67.08%, voted yes, compared to 1,343,596 or 32.92%, who opposed the amendment. Consequently, the use of marijuana in the Garden State will soon become lawful. At this point, it is unclear exactly what the new law will say; however, it is foreseeable that the new legislation will contain some restrictions and limitations. For instance, there will likely be constraints of how much a person can possess at one time. Further, being under influence of marijuana while driving will certainly be outlawed. Also, the private sale and distribution will likely be prohibited. Nevertheless, the purchase and use of small amounts of marijuana inside the privacy of one's home is expected to lawful shortly in New Jersey. Here's what to know.
Marijuana is Still Illegal in New Jersey, Often Leading to Arrests
With that in mind, the question many residents have is, how did the vote impact the current law? Presently, marijuana is still illegal and until a new law is passed by the NJ state legislature and approved by the Governor, it will remain illegal. Therefore, if you are arrested by law enforcement, you can still be prosecuted and convicted for committing a crime involving marijuana. Typically, most people found with marijuana are charged with possession of under 50 grams, which is a disorderly persons offense. If convicted, the individual can be sentenced to serve six months in county jail, between one to five years on probation, and pay a fine of up to $1,000.00. Additionally, the defendant can also have their license suspended for six months to two years.
Many defendants facing low-level marijuana charges are enrolled in the conditional discharge program, which means they are placed on probation for six months to a year, required to pay a series of fines, and subject to random drug tests. If they successfully complete the program, the charges will be dismissed. Then, six-months later, they may have their record expunged. For others who did not qualify for the program, they are generally sentenced to just pay a fine or serve a year of probation.
AG Says Dismiss or Adjourn Misdemeanor Marijuana Possession Cases for Now
Since the law is unquestionably going to change in a few months, the New Jersey Attorney General has directed all municipal and state prosecutors to either dismiss or adjourn low level marijuana charges while our legislators iron out the details of the new legislation. Specifically, Attorney General Grewal stated, "[f]airness demands that we suspend prosecution of marijuana possession-related cases while we await direction from the Legislature on the parameters for decriminalization of marijuana and legalization of regulated adult-use cannabis." He further added,"[i]t simply does not make sense or serve justice to proceed with prosecutions on charges that may be foreclosed soon through legislative action." Here are the charges to which the guidance applies:
Possession of marijuana more than 50 grams or hashish in violation of N.J.S. 2C:35-10(a)(3);
Possession of marijuana less than 50 grams or hashish in violation of N.J.S. 2C:35-10(a)(4);
Being under the influence of marijuana or hashish in violation of N.J.S. 2C:35-10(c);
Failure to make lawful disposition of marijuana or hashish in violation of N.J.S. 2C:35-10(d);
Use or possession with intent to use drug paraphernalia under N.J.S. 2C:36-2 involving only marijuana or hashish;
Possession of a controlled dangerous substance while operating a motor vehicle in violation of N.J.S. 39:4-49.1 involving only marijuana or hashish; and
Any disorderly persons offense or petty disorderly persons offense subject to conditional discharge pursuant to N.J.S. 2C:36A-1 involving only marijuana or hashish.
You Can Still be Prosecuted for Intent to Distribute and Driving under the Influence of Marijuana in NJ
The directive does not include intent to distribute marijuana charges and being under the influence while driving tickets. Moreover, law enforcement is still permitted to arrest individuals suspected of using or possessing marijuana. Therefore, a person can still be arrested and charged for being in possession of marijuana. Nevertheless, it is very likely that your case may be dismissed or temporarily placed on hold until a new law is passed. Similarly, if you have a pending case, your matter may be dismissed or adjourned for several months at your next court date.
New Jersey's Zero Tolerance for Marijuana is Changing
This directive may seem like the obvious solution but historically, the State of New Jersey has taken a zero-tolerance approach to marijuana offenses. Until 2019, municipal prosecutors were prohibited from negotiating plea bargains for marijuana charges. Specifically, under the municipal court plea agreement guidelines, it read, "no plea agreements whatsoever will be allowed in …certain drug offenses. Those offenses are possession of marijuana or hashish in violation N.J.S.A. 2C:35-10a(4), being under the influence of a controlled dangerous substance or its analog, contrary to N.J.S.A. 2C:35-10b, and use, possession or intent to use or possess drug paraphernalia, in violation of N.J.S.A. 2C:36-2. Thus, the marijuana offense could not be amended or downgraded by the prosecutor as part of the plea and as a result, defendants either had to plead to the underlying marijuana offense or proceed to trial.
In addition to the guidelines, drivers who were ticketed for having marijuana inside their vehicle faced a mandatory two-year license suspension. It did not matter if you had a flawless record and it did not make a difference what the circumstances were. If you were convicted for this offense, the Judge had no choice, he or she was legally required to suspend your license for two-years. Nevertheless, this ticket was not included in the plea-bargaining guidelines and therefore, prosecutors had the authority to dismiss this charge if they agree to do so. Consequently, what typically occurred for many residents was the following: a person would be stopped by a police officer in their car and if marijuana was found, the driver would be charged with unlawful possession of marijuana and having drugs inside their vehicle. In light of the fact that the defendant may lose their license for two-years, he or she did not want to risk going to trial. As a result, he or she would plead guilty. But, in accordance with the guidelines, the prosecutor could not amend the charges and therefore, the defendant was forced to either enter the conditional discharge program or plead to unlawful possession of marijuana. In summary, the law was fashioned in a manner that left people with no reasonable options other than to concede defeat.
Then, in 2019, policy considerations began to change. First, the Attorney General executed a directive that authorized prosecutors the ability to dismiss or amend low-level marijuana charges. As such, if you were lucky and were charged in a municipality with a compassionate prosecutor, your marijuana charge may have been amended to a non-criminal offense. Second, the mandatory license suspension for having drugs inside a car was removed from the statute. As a result, defendants were not forced to enter pleas. And lastly, as mentioned above, both municipal and state prosecutors are being told to either dismiss or adjourn marijuana cases until a new law legalizing marijuana is passed.
Have Questions about the State of Marijuana Policies and Procedures in New Jersey Criminal Cases? Contact The Tormey Law Firm for Answers
All things considered, the approach to prosecuting low level marijuana offenses, and possession and use of recreational marijuana more generally, is undergoing a major shift in New Jersey. While this is an encouraging turn of events for marijuana users and would-be partakers, questions about the laws and policies undoubtedly remain. At The Tormey Law Firm, we have a wealth of knowledge and experience related to marijuana laws and defense in New Jersey. Our lawyers are here to provide answers about evolving marijuana regulations and the help you need when you are stopped and subsequently charged with any drug-related offense. Please call (201)-556-1570 for assistance and to speak with a seasoned NJ marijuana lawyer free of charge.