New Jersey DWI Cases May See Weaker Alcotest Regulations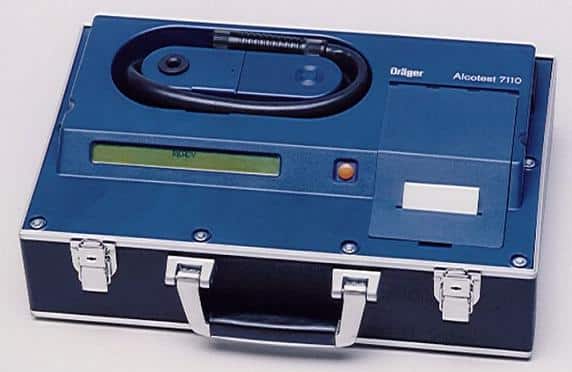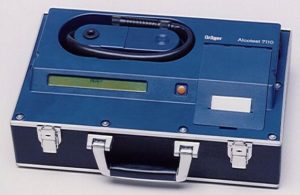 After a New Jersey State Trooper failed to adhere to state rules regarding the calibration of Alcotest breathalyzer devices, which are used to verify the driver's blood alcohol content (BAC) in the vast majority of DWI cases, over 20,000 DWI convictions were called into question in New Jersey. In order to avoid the thousands of appeals that may inundate the New Jersey court system as a result, the New Jersey Attorney General's Office has filed a motion to loosen the currently strict Alcotest calibration regulations. In the most recent turn of events, the NJ Supreme Court has appointed a special master who is tasked with determining whether or not failure to thoroughly execute all necessary steps in the calibration process undermines the validity of subsequent breath test results using the Alcotest machine.
In New Jersey, the Alcotest 7110 MkIII breathalyzer machine is used to evaluate the concentration of alcohol in a person's blood stream when they are suspected of driving while intoxicated. The Alcotest device requires an extensive and sophisticated calibration process in order to ensure that the results are valid and reliable. In 2008, these requirements were established in the Supreme Court decision in State v. Chun. This case set a precedent for all New Jersey DWI cases that came after it, determining that the thermometer used during the calibration process must adhere to the standards of the National Institute of Science and Technology (NIST).
Earlier this year, authorities discovered that New Jersey State Police Sergeant Marc Dennis may have falsified documents which certified that he performed mandatory re-calibrations of three Alcotest breath testing devices. Further, he is accused of lying about calibrating Alcotest devices at several police departments with a non-NIST thermometer. As a result of his alleged conduct, Dennis is facing charges for fourth-degree falsifying records and third-degree tampering with records. His pending case gave rise to thousands of potential appeals, wherein defendants may seek to have their Alcotest readings deemed inadmissible in court and their associated DWI convictions vacated.
Under current law, experienced New Jersey DWI defense lawyers can successfully challenge the admissibility of breath test results if there were errors in police protocol during the Alcotest calibration process or issues with the machine itself. Travis J. Tormey and the team of highly skilled NJ DUI defense attorneys at the Tormey Law Firm have achieved thousands of DWI dismissals in courts from Hackensack to Morristown, Parsippany to Paramus, and across New Jersey using strategic DWI defenses involving the Alcotest. In fact, Mr. Tormey is among the select few attorneys in the State who are certified in the operation and maintenance of the Draeger Safety Alcotest 7110 MKIII device. He has been trained on the analytical system, components, and peripherals, as well as how to operate the instrument and perform a New Jersey specific breath test sequence. He often utilizes this expertise to determine the admissibility of the breath-test result in DWI cases and to have the charges against his clients dismissed.
Consider this: if the results of the Alcotest reading indicate a blood alcohol content that is 0.08% or higher, but the breathalyzer device was incorrectly calibrated, how can we trust that the results of the breath test are accurate? Moreover, if we cannot truly know the driver's blood alcohol concentration, then the reading cannot be used to prosecute them in a court of law. Now, in an effort to avoid the slew of appeals connected with Sergeant Dennis's case, the New Jersey Attorney General's Office has sought to change the rules. If DWI defendants are bound by New Jersey law and held to the standards which it sets forth, how can the State avoid adhering to established law and seek to alter it when it is inconvenient?
For additional information pertaining to this issue, access the following article: Special Master Pegged for Alcotest Calibration Dispute