New Jersey Appeals Court Addresses Key Questions about Bail Reform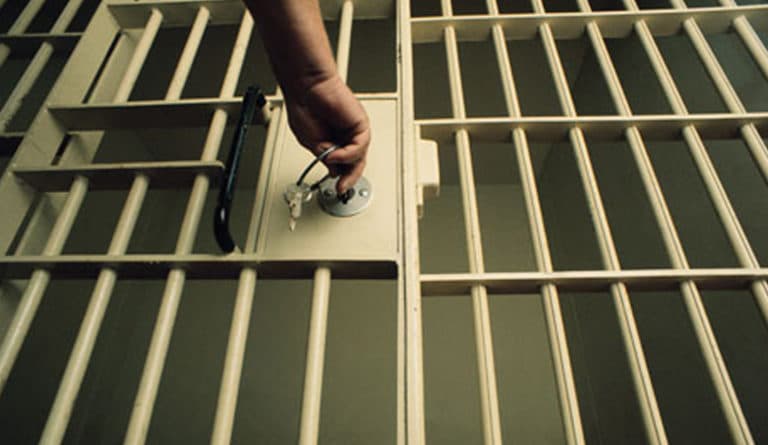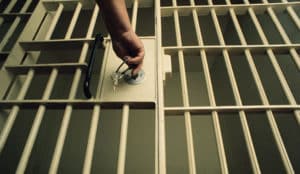 New Jersey implemented its Bail Reform Act, which took effect in January of 2017, to level the playing field for criminal defendants statewide. Bail Reform arose out of a system which significantly favored higher-income defendants over those who may not be in a financial position to post bail. Under the new system, courts employ a risk-assessment scale to determine if a defendant poses a flight risk, as well as a low, moderate, or high level of threat to the community. While the Bail Reform Act addressed a myriad of procedural and policy issues, there are numerous questions that require further clarification. One man's case brought several of these questions to the forefront recently, compelling a New Jersey Appellate Court to decide: should a defendant's juvenile record, previous probation violations, and Megan's Law tier classification be factored into the risk assessment analysis when determining the necessity for pretrial detention?
Current Policy under New Jersey Bail Reform
Under New Jersey Bail Reform, the majority of defendants are now released from pretrial detention, while subject to a range of conditions that may or may not involve posting bail as a financial security instrument. In cases involving low-risk defendants, these individuals may be released and simply sent a text message or called by the court as a reminder of their court date. Other defendants who are considered higher risk may be subject to electronic monitoring, while highest risk defendants may be detained until future hearings or the conclusion of their case. Bail reform also imposes new speedy trial requirements, which set time limits for indictments and trial commencement. All of these new policies were enacted in an effort to prevent criminal defendants from being detained because they simply can't afford to post bail, as well as to curtail the practice of keeping defendants in custody for months while they await trial proceedings.
In order to arrive at a decision regarding the most appropriate course of action for detention or release, the courts utilize a risk assessment tool that accounts for a host of factors. It is important to note that neither a defendant's juvenile record, probation violations, or Megan's Law tier classification are given a numerical value in New Jersey's current risk-assessment tool. However, these factors may significantly contribute to a defendant's potential risk, which is why the aforementioned case posed these questions and the resulting debate.
The Precedential Case
The defendant in this precedential case, referred to simply as C.W., was charged with second degree sexual assault and third degree endangering the welfare of a child. These charges arose in connection with two separate incidents, one of which involved asking an 11-year-old girl to touch his genitals, while the other involved allegedly targeting a young girl on social media and asking her to send him pictures of herself in a bikini. Notably, C.W. was adjudicated delinquent in 2009 while he was still legally a juvenile. Although he was not convicted as an adult, he was required to register under Megan's Law as a sex offender in New Jersey. Specifically, C.W. was classified as Tier 3, which applies to offender with the highest potential for re-offending.
For his recent case, C.W. was initially evaluated via the new risk assessment process under Bail Reform. The risk assessment tool factors in criminal records, pending charges, and previous failures to appear, among other information, to arrive at two scores, which are then used to determine pretrial detention requirements for criminal defendants. The two scores related to risk of new criminal activity and risk of failure to appear if released. Because C.W.'s juvenile record and Megan's Law tier classification were not included in the risk assessment, he achieved the lowest score of 1 for failure to appear and the second-lowest score of 2 for new criminal activity.
As a result, Ocean County Superior Court Judge Wendel Daniels ordered C.W. released, subject to the following conditions: C.W. was barred from all contact with the alleged victim and under home confinement aside from commuting to and from his place of employment. The Ocean County Prosecutor's Office and Attorney General's Office appealed this ruling, which brought the case to a New Jersey Appeals Court.
New Jersey Appellate Court Guidance
After hearing the circumstances of C.W.'s case and all relevant arguments, an Appellate Panel ruled that juvenile records, probation violations, and Megan's Law classifications should all be weighed during pretrial risk assessments. According to Appellate Division Judge Jack Sabatino, "A defendant's "prior history of juvenile delinquency and probation violations is a permissible—and at times especially significant—consideration in the detention analysis." Further, he wrote that the State "should afford considerable weight to the tier classification of a defendant who has previously committed a sexual offense subject to Megan's Law." This decision is exceedingly significant, as it provides guidance for future cases in which Megan's Law and/or a previous juvenile record are applicable components of the defendant's history.
For additional information pertaining to this issue, access the following article: Bail Reform Rules Get Further Clarification From Appeals Court