Mental Health as a Factor when You or a Loved One is Charged with a Crime in New Jersey
A Guide to Mental Health Concerns and Criminal Defense in NJ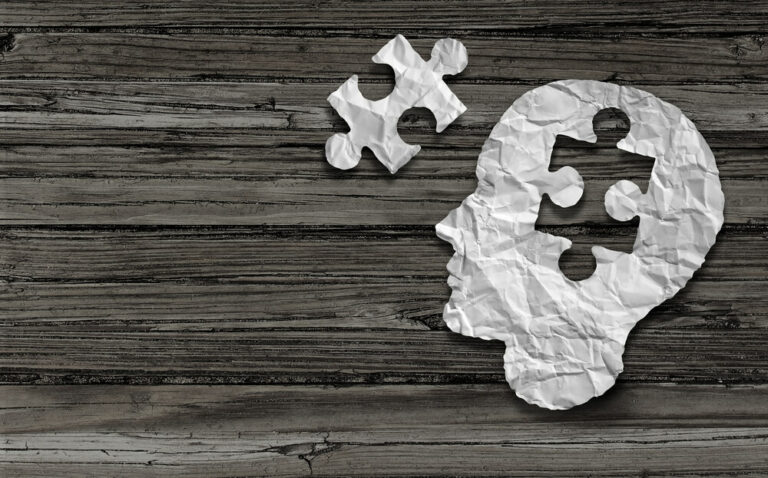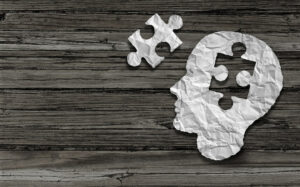 In New Jersey and across the United States, mental health plays a role in both getting in and out of the criminal justice system.
The Connection between Mental Health and Crime
Statistical evidence from the federal department of justice suggests that roughly 16% of those incarcerated suffer from poor mental health and are hospitalized at least once for a mental condition. Out of the entire prison population, more women than men have been diagnosed with a mental illness. Moreover, compared to the overall prison population, recidivism runs higher in mentally ill prisoners. However, even with this information, only one-third to one-quarter of those prisoners and inmates with mental illness get treatment while incarcerated. Thus, the connection between mental illness and crime seems straightforward, yet the resources are not always available.
How Mental Health Conditions often Lead to Criminal Acts
Those who suffer from mental health conditions, such as depression, schizophrenia, and bipolar disorder, to name a few, may have developed those conditions from biological or environmental circumstances. They may become embroiled in the legal system because of these conditions. For example, a person with schizophrenia off their medications may assault a passerby on the street, believing them to be a threat. But it is their delusion that creates the danger. They have committed a crime but may think they harmed another person in self-defense, not intending to harm the victim.
In other cases, mental health issues that lead to criminal acts arise from substance abuse or other addictions. For instance, a person with a gambling addiction may commit theft crimes to pay off debt or feed their addiction. Others with drug and alcohol addictions rob convenience stores, get arrested for drunk driving, or create public disturbances solely because they are under the influence of drugs or alcohol. They get arrested for drug possession, distribution of drugs, manufacturing controlled substances, or carrying weapons to protect themselves in the midst of drug sales or production. Ultimately, it is no surprise that mental suffering plays an integral part in crime.
Mental Health as a Defense Strategy for Criminal Charges
Once in the middle of the criminal justice system, mental health plays a role too. In practical terms, an accused person with a psychiatric disorder may have an opportunity to negotiate a lesser sentence or probation if the prosecuting attorney knows by clear and carefully documented evidence that the defendant has mental health challenges. Since the penal system works, in part, to punish those who intentionally and knowingly break the law, the defendant accused of a crime should know what they did was wrong. Those with hallucinogenic or psychotic breaks with reality may not know that they are breaking the law at the time of the offense.
Also, their mental health concerns may be the driver for their survival, like stealing when someone has an addiction. Though they may commit robbery, burglary, shoplifting, or similar offenses, their motivation is different than those without mental disorders who do the same thing. At least, they may need to be treated differently by prosecutors. The solution to crime prevention with these defendants lies more in treatment, rehabilitation, and thus, prevention than punishment.
Mental health issues may also serve as the basis for criminal defense. Some crimes require proof of an intention to commit the crime. It is an essential element that a prosecutor must prove for a conviction. So, for instance, many crimes require that the defendant intend to commit the crime and resulting injuries to a victim, like assault. Intent shows culpability, not mere mistake or misunderstanding that resulted in a crime. If the defendant has a mental illness that impairs their ability to understand what they are doing, they may not form the requisite intent to commit a crime. So, a defendant who suffers from delusions may not know that the package resting on a chair near them in a restaurant is not theirs to take. More than prison, where their mental health issues only stagnate or worsen, they need to be given the opportunity to address the underlying illness.
Services and Options for those Arrested with Mental Health Challenges
Courts throughout New Jersey may offer services for the mentally ill. Defendants with mental health disturbances may be eligible for services to help with their condition through some probation departments with mental health services run by psychological professionals. Like Drug Court, which those convicted of drug crimes may access help with substance abuse problems, New Jersey offers mental health courts with programs that cater to those with mental health challenges. In some courts, probation departments have mental health trained specialists who know how to deal with and help address mental health conditions and concerns.
Even if such a mental health unit does not exist, it is still necessary to let the prosecution and the judge know that the defendant has a mental illness to apply the appropriate measures and considerations to the defendant's case.
Get Legal Help with Criminal Charges amidst Mental Health Concerns in NJ
Having a mental health challenge is not a crime. Thus, if you or a loved one needs legal assistance to protect or defend yourself or another against criminal charges in New Jersey, call on a criminal defense attorney to help the services or the breaks you need to start over. Having an able, experienced criminal attorney can ensure that the state understands when treatment rather than punishment is appropriate, or at minimum, mitigating circumstances exist to warrant a more lenient sentence. Ask a criminal defense attorney at The Tormey Law Firm how we can help you or someone you love charged with a crime amidst mental health challenges. Our defense team has a vast background defending clients facing criminal charges in courts throughout New Jersey with successful results.
Contact (201)-556-1570 to talk through your case with a criminal lawyer free of charge. We are available 24/7 to discuss defending against excessive punishment so that you can get access to the help you or a loved one needs.