Man Sentenced to 10 Years in Prison for Lyndhurst Armed Robbery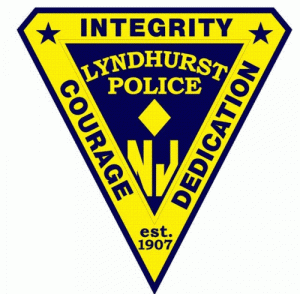 A man was recently sentenced to a 10-year prison term in Bergen County Superior Court in connection with a case involving an armed robbery that occurred at a Lyndhurst bar.
50-year-old Donald Tuohy, an admitted alcoholic whose criminal record includes four previous convictions in Bergen County, appeared before Superior Court Judge Edward A. Jerejian for sentencing on Friday, August 8th.
After apologizing in a formal statement to the court, the defendant was sentenced to 10 years in New Jersey State Prison, 8 years and five months of which he must serve before becoming eligible for parole.
The original incident which led to the charges occurred at approximately 6:15 p.m. on April 20, 2013 at The Locker Room, located on Stuyvesant Avenue in Lyndhurst. According to officials from the Lyndhurst Police Department, Tuohy robbed an employee using an illegal .25-caliber handgun. He reportedly told the victim that he did not intend to hurt anyone, taking $138 in cash and leaving her with a $20 tip before fleeing the scene.
Tuohy also admitted to attempting to commit another robbery in Rutherford 11 days prior to the aforementioned incident. His defense attorney claimed that Tuohy was intoxicated during both crimes, citing her client's alcohol abuse as a significant factor affecting his judgment. Notably, Tuohy's previous convictions were for drug-related offenses.
Considering the seriousness of the most recent charges against him, as well as his criminal history, Tuohy received a relatively lenient sentence in this case. Under N.J.S.A. 2C:15-1, which governs robbery offenses in New Jersey, robbery is a crime of the first degree if the actor is armed with, uses, or threatens the immediate use of a deadly weapon.
First degree crimes are punishable by a term of incarceration ranging from 10 to 20 years in New Jersey State Prison. In addition, 85% of the sentence imposed for a robbery conviction must be served before the defendant becomes eligible for parole, per the dictates of the No Early Release Act. With this in mind, Mr. Tuohy received the minimum sentence in this case.
For more information pertaining to this case, access the following article: Armed robber who tipped Lyndhurst barmaid $20 gets 10 years