Man Charged with Marijuana Possession Before Fort Lee Municipal Court Hearing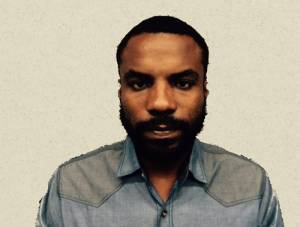 Prior to a defendant's appearance in Fort Lee Municipal Court regarding a separate matter, he was arrested and charged with additional drug offenses when security personnel at the court allegedly discovered marijuana and drug paraphernalia in his backpack.
According to Joe Pentangelo, a spokesman for the Port Authority, 32-year-old Connecticut resident Richard Thompson arrived at the Fort Lee Municipal Court for his scheduled appearance on Thursday, October 2nd. Per court protocol, security employees searched Thompson's backpack upon arrival, at which time they reportedly discovered illegal items including marijuana and two packages of rolling papers.
Thomas was then arrested by Port Authority Police Officer Steve Pisciotta and charged with possession of marijuana and possession of drug paraphernalia. Ironically, the defendant was in court that day to address another case involving charges for driving under the influence (DUI) and possession of marijuana in a motor vehicle. This first case originated from an incident that occurred in May with the same arresting officer.
Notably, Thomas is currently facing charges for both criminal offenses and traffic violations. Under the New Jersey criminal code, offenses involving possession of marijuana and possession of drug paraphernalia are considered criminal charges, both of which are classified as disorderly persons offenses.
On the other hand, DUI offenses and charges for possession of a controlled dangerous substance in a motor vehicle are considered traffic violations. An important distinction between the aforementioned categories pertains to the defendant's criminal record if convicted. Specifically, if Thomas is found guilty of a criminal charge, it will appear on his criminal record should an inquiring party choose to run a background check on him in the future. Conversely, a conviction for one of the traffic violations would solely affect his "driver history abstract" with the New Jersey Division of Motor Vehicles.
Among the penalties he is now facing, Thomas may be subject to a 2-year mandatory driver's license suspension for the possession of marijuana in a motor vehicle charge, a license suspension ranging from 7 months to 1 year for the DUI charge, hundreds of dollars in fines, as well as a 6-month term in the county jail that applies to both the charges for marijuana possession and possession of drug paraphernalia.
For more information pertaining to this matter, access the following article: Man facing drug charges is accused of bringing marijuana to court in Fort Lee