Man Charged with DWI after Driving through Old Tappan Storefront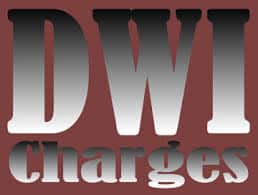 A man is facing charges for driving while intoxicated and reckless driving after a recent incident in which he allegedly drove his vehicle while drunk through a storefront in Old Tappan.
According to Thomas M. Shine, the chief of the Old Tappan Police Department, 45-year-old Samir S. Patel, who maintains an address in Old Tappan, is accused of driving a green 2002 Honda SUV through a storefront located in Bi-State Plaza Shopping Center at approximately 4:00 p.m. on Friday, August 1st.
Patel, who was allegedly intoxicated at the time, drove the vehicle through an unoccupied space that was formerly a McDonalds, and into the Valley Paint & Decorating store. When Old Tappan officers arrived at the scene, they discovered Patel conscious but unable to exit the car. Responding members of the fire department subsequently disabled the live electrical wires surrounding the car, allowing Patel to be safely removed.
Per reports, Patel was visibly intoxicated at the time, with watery, bloodshot eyes and alcohol on his breath. Police said that he seemed disoriented and unsure of the recent events. Fortunately, no one was injured during the incident and Patel was released after being transported to Hackensack University Medical Center.
Patel is now facing charges for driving while intoxicated (DWI) and reckless driving. In addition, he received multiple summonses for motor vehicle violations. The penalties for DWI offenses in New Jersey are highly variable, as they are contingent upon multiple factors, including the defendant's prior history (if any) of DWI convictions, his or her blood alcohol concentration (BAC) in the case of a first offense, if the defendant was driving in a school zone at the time, or if he or she is currently under the legal drinking age.
There are numerous ways in which to attack a DWI case, many of which I have successfully employed to defend my clients facing these charges. Some of these strategies are detailed in my series, "How to Beat a NJ DWI Charge," including: challenging the motor vehicle stop, the field sobriety tests, the 20-minute observation period, and/or the Alcotest 7110 machine itself. Access the link provided for additional information.
For more information pertaining to this case, see the following article: Driver whose car plowed through Old Tappan shopping center was drunk, police say