Mahwah Traffic Stop Results in Two Arrests, Serious Marijuana Charges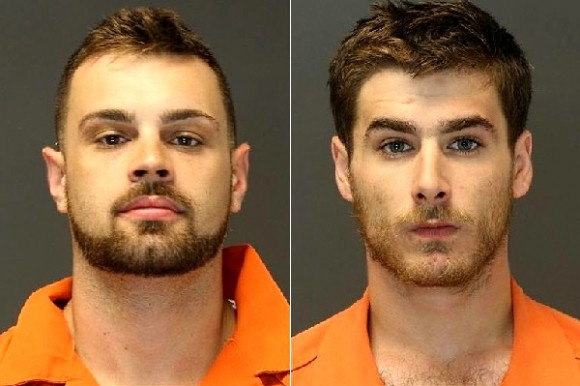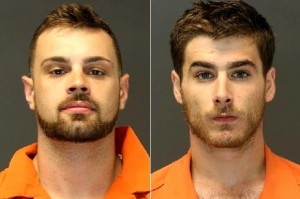 What began as a routine traffic stop recently resulted in serious drug charges against two defendants, including possession of marijuana and possession with intent to distribute, after officers from the Mahwah Police Department reportedly discovered over 40 pounds of marijuana in their rental car.
According to Mahwah Police Chief James Batelli, Officer Ryan Hill initially stopped Rensselaer, New York residents 22-year-old David Farone and 28-year-old William Mackey, for a traffic violation at approximately 9:30 a.m. on Monday, June 30th. Per reports, the two men, who were traveling along Route 17 in a rented Chrysler Town & Country minivan at the time, were visibly uncomfortable with the officer and provided differing responses to his questions.
Officer Hill then became suspicious, at which time he requested additional assistance. When Sergeant Michael Blondin, K9 Officer Robert Rapp, and Officers Keith Iorio, David Vega, and Michael Jack arrived at the scene, Farone allegedly consented to a search of the vehicle. The search reportedly revealed 39 large vacuum-sealed bags of marijuana, amounting to a total of 40 pounds, as well as hash oil and drug paraphernalia.
As a result, both Farone and Mackey were arrested and charged with possession of marijuana over 25 pounds and possession of marijuana with intent to distribute, among other offenses. They are currently being held at the Bergen County Jail, with bails set at $250,000 each. The defendants, both of whom have prior criminal records involving drug offenses, are facing extremely serious penalties due to the most recent crimes for which they have been accused.
For instance, N.J.S.A. 2C:35-5, which governs offenses for manufacturing, distributing, dispensing, or possessing with intent to distribute marijuana in New Jersey, stipulates that these are first degree crimes when the amount involved is 25 pounds or more. First degree crimes are the most serious under the New Jersey Criminal Code and individuals convicted of theses offenses are subject to a a term of incarceration ranging from 10 to 20 years in New Jersey State Prison. Notably, first degree offenses governed under N.J.S.A. 2C:35-5 are also punishable by a maximum fine of $300,000.
For more information pertaining to this case, access the following article: Mahwah police seize more than 40 pounds of pot, hash oil, arrest 2 in MV stop