K9 Unit Finds Marijuana in Hidden Compartment of Truck Abandoned in Ridgefield NJ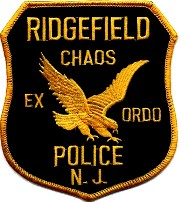 Police recently seized a large quantity of marijuana that was found hidden in a truck parked on the side of the road in Ridgefield, New Jersey.
Members of the Bergen County Sheriff's Department K9 Unit were sent to the area after law enforcement got a call about a suspicious pickup truck without license plates. When police officers arrived at the scene, they saw a white Chevrolet Silverado truck and conducted a search of the vehicle.
During the search, Bergen County officers came across a hidden compartment inside the truck. According to Bergen County NJ prosecutors, there were approximately 30 pounds of marijuana in the compartment.
Homeland Security Investigations representatives looked into the situation and determined that the truck was registered out of Oklahoma. At this time, police have not identified the owner of the vehicle.
If police can eventually determine the identity of the person responsible for the illegal drugs, it is possible that they could face charges for possession of marijuana with intent to distribute.
To learn more about this case, check out the NJ.com article, "30 Pounds of Marijuana Hidden in Truck's Secret Compartment, Authorities Say."