Juvenile Marijuana Charges in NJ
New Jersey Juvenile Marijuana Defense Lawyers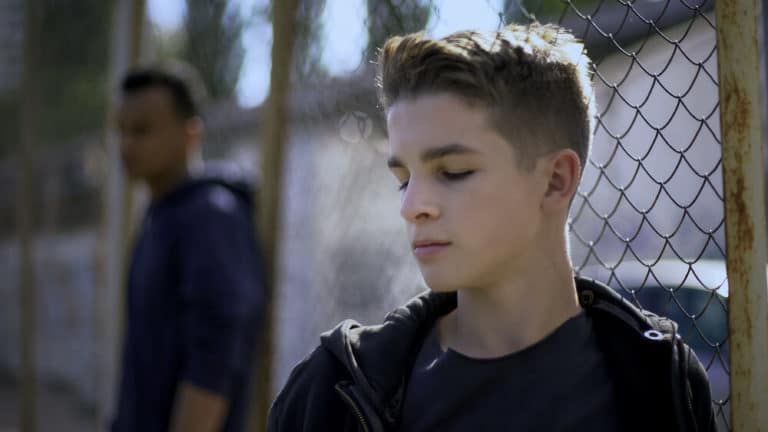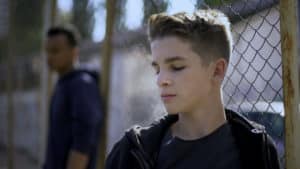 Despite the common myth, possessing marijuana without medical approval and a valid prescription in New Jersey remains illegal, for adults and juveniles alike. No matter what your personal thoughts and feelings are about marijuana, no amount of marijuana is permissible to possess in this State unless otherwise obtained in accordance with NJ's Medical Marijuana Laws. The fact is that any juvenile, as well as an adult, caught with marijuana illegally can face criminal charges and serious consequences. Children charged with marijuana offenses in New Jersey face a myriad of potential outcomes that range from outright dismissal to time in a youth detention facility. For this reason, it is imperative that the attorney representing your child understands the New Jersey juvenile justice system, the way in which it operates, and how to use their knowledge to your child's advantage.
If you are a juvenile facing charges for marijuana in New Jersey, or your child is a minor charged with a marijuana offense, the attorneys at The Tormey Law Firm are here for you. Our lawyers have successfully resolved thousands of cases involving marijuana in New Jersey, many of which involved juveniles charged with these offenses. Whether your case is in Hackensack, Newark, Morristown, Elizabeth, Somerville, Newton, Paterson, or another town in New Jersey, contact us at (201)-556-1570 to discuss your case and find out what happens next. You can reach us anytime for a free consultation.
Juvenile Charged with Marijuana in New Jersey
For juveniles, a complaint for delinquency for the possession of marijuana will be filed after initially being caught with the drug in NJ. Once filed, the case will be heard in the Superior Court of New Jersey, Family Division, in the County in which the child resides. Save for most egregious cases, you and your child will be given a copy of the complaint for delinquency, together with a future date for court, and they will likely be released to your custody. In most cases, the juvenile is not held in custody before the case is heard in Superior Court. The court will require you and your child's attorney to appear at each court proceeding.
There are many stages of court, beginning with the initial hearing and ending in a plea, dismissal, or trial at a later date. As part of the process, you are entitled to discovery from the state. The discovery is any documentation that the state has and intends to use against or has in its possession involving your case. We review the discovery with you and advise of any potential motions or issues for trial. Depending on your individual circumstances, you will decide whether to plead under the terms of an agreement, to file motions, or to have a trial in front of the judge. Regardless of what option you and your child choose, the decision you make must be an educated one.
Notwithstanding the available options, there are steps that you and your child can take to assist in obtaining the best result. Our attorneys can guide you through every phase of your juvenile case. We know that all too often, people feel lost and without guidance in the juvenile justice process. With our attorneys by your side, you can feel less lost and more confident in understanding the process and trusting a strong advocate for your child's defense.
Juvenile Marijuana Charges in NJ, What am I Facing?
When charged with drugs as an underage person in New Jersey, you must understand all potential consequences of an adjudication for an offense involving marijuana. If a juvenile possesses less than 50 grams of marijuana they will be charged with a disorderly persons offense (akin to a misdemeanor). If, however, they possess a quantity greater than 50 grams, they will be charged with a fourth degree act of delinquency (the adult equivalent is a felony). Additionally, if the juvenile is accused of selling marijuana, they can be charged with Distribution of a controlled dangerous substance (CDS). Similarly, if the juvenile possesses the marijuana and has other items present such as a scale, baggies, or items consistent with dealing, they can be charged with possession with intent to distribute. Drug paraphernalia charges are also common companions to marijuana offenses.
Possession of marijuana is not limited to marijuana in the traditional sense, meaning the definition of marijuana under NJ law is not confined to a green-leafy substance. Marijuana comes in other forms such as oils, butters, vaping materials, baked goods, gummies, and even something that is not truly marijuana. Synthetic marijuana has in fact become increasingly common in New Jersey and recently, the statute was expanded to include additional charges for marijuana in a vape or electronic cigarette. No matter what the charge, your child is facing restrictive penalties that can impact your financial life and even threaten their personal freedom.
Fines and Penalties for Juvenile Marijuana Offenses in NJ
All marijuana charges for delinquency in New Jersey, regardless of the age of the offender, carry with them financial penalties. For example, possessing less than 50 grams of marijuana will result in a $500 Drug Enforcement Demand Reduction Penalty (DEDR) to be imposed upon conviction. The child must bear the responsibility of payment which becomes problematic if the child is without funds or does not have a job. In the case of possession of synthetic marijuana or marijuana greater than 50 grams, this penalty rises to $750. Aside from these penalties, the court is required to order other mandatory fines.
Fines can be the least of a person's worries when facing adjudication for a marijuana offense. For instance, the juvenile's driver's license may be suspended as well. Similarly, probation, community service, and a substance abuse evaluation may be ordered as well. This can complicate your child's standing in school as well as your work schedule. While the family court's role in the juvenile case is adjudication, often the rehabilitative restrictions compound the issues and can make matters worse for both the juvenile and his or her guardian. Worst case scenario, the juvenile can go to a juvenile detention facility and serve time, whether it is for the initial offense or subsequent violation of probation. Sadly, some outcomes can impact a child's educational and future opportunities.
How a NJ Juvenile Marijuana Lawyer can Help Defend You
When you or a loved one is facing juvenile court for marijuana in NJ, it is important to retain a knowledgeable attorney who is not afraid to fiercely advocate on your behalf or on behalf of your child. After all, young people make mistakes and the ultimate goal should be to learn from them and avoid making the same errors as adults. As such, our skilled juvenile defense lawyers may advocate for a deferred disposition, which means that the case can eventually be dismissed if the minor meets certain conditions. In some cases, the case can be sent back to the intake process to go before a committee to assess the situation without major court involvement.
Our attorneys have represented countless minors in New Jersey facing a wide range of juvenile charges, from simple cases to the more complex. Most notably, we actively represent juveniles charged with offenses involving marijuana and other drugs in courts across the state, including in Bergen County, Morris County, Essex County, Passaic County, Union County, and Somerset County.  We stand intelligently by your child's side through each step of the court process, beginning as early as the initial questioning by police. Contact our offices today to discuss your child's case. Our experienced New Jersey juvenile attorneys are available 24/7 to provide you with a free consultation. Simply pick up the phone and dial (201)-556-1570 today.