Indiana sex offender charged with statutory rape of 15-year-old Mahwah girl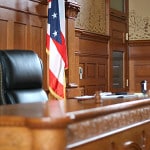 A 28-year-old Indiana man has been arrested and charged with sexual assault and endangering the welfare of a minor after allegedly assaulting a 15-year-old Mahwah girl. According to the NJ.com article, the defendant had previously been arrested in 2006 and was convicted of sexual misconduct with a minor and was sentenced to three years in prison in Indiana.
According to the story, a Mahwah detective discovered an email between the defendant and a 15-year-old Mahwah girl. They met in an online chat room and had been interacting on the internet and over the phone for some time. Then, in December, they met in a Mahwah home as well as a Paramus hotel. Apparently, the defendant drove ten hours to meet the girl in order to have sex with her.
It is unclear from the story but it appears from the article that the sex was consensual. However, the age of consent in New Jersey is sixteen (16) so the 15-year-old girl is not capable of consenting to their relationship in this case. As such, this is considered sexual assault (statutory rape) under the law.