Gun Group Seeks Ease of Restrictions on Firearm Carry Permits in New Jersey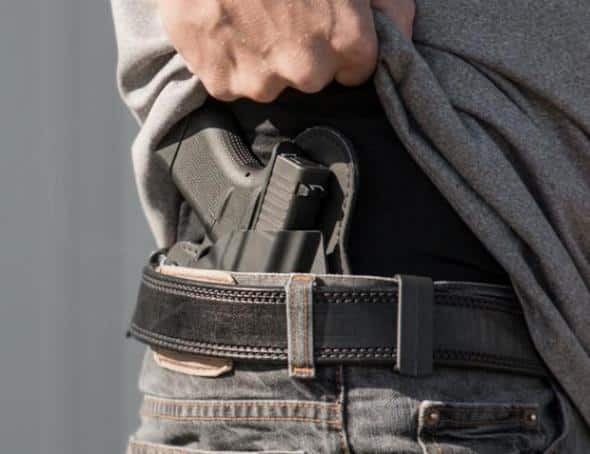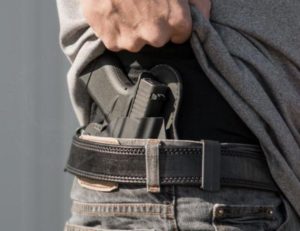 A New Jersey gun-rights group affiliated with the NRA has filed a lawsuit in NJ federal court challenging the current restrictions on handgun carry permits in the state.
The Association of New Jersey Rifle & Pistol Clubs, along with Wall Township resident Thomas Rogers, filed a lawsuit in federal court in Newark, New Jersey on Monday. The purpose of the suit is to have the "justifiable need" requirement for a handgun carry permit in New Jersey overturned.
Under current New Jersey law, a person seeking a permit to carry a gun in public must show a "justifiable need" to do so. Notably, a justifiable need must be specific, not general. In other words, you cannot simply apply for a gun carry permit because you are generally afraid for your safety. You must demonstrate with evidence that you have been subjected to specific threats or attacks that show  your life is in danger. If you cannot provide sufficient evidence of justifiable need, your application for a permit to carry a handgun in New Jersey will likely be denied.
The plaintiff named in this case, Rogers, submitted an application for a permit to carry a handgun and was denied. He is the owner and operator of an automatic teller machine business, which involves transporting significant sums of cash throughout New Jersey. His initial application in Wall Township was rejected by the police chief, who decided Rogers was not under specific threat of imminent harm. The denial was subsequently affirmed by a judge in New Jersey Superior Court.
Now, Rogers and the ANJRPC have taken the case to a higher court for a decision. The ANJRPC was previously involved in a similar lawsuit in 2010. The former lawsuit, Muller v. Maenza, was dismissed by a U.S. District Court, the dismissal was affirmed by an Appeals Court, and then the U.S. Supreme Court declined to hear the case in 2014.
This case, Rogers v. Grewal, argues that the "justifiable need" requirement is individually evaluated in each carry permit application case and thus, is a violation of the Second Amendment. Although this issue has been raised before in New Jersey, a recent ruling in Washington, D.C. may have paved the way for a new decision. In the case of Wrenn v. District of Columbia, a court deemed a similar law unconstitutional.
The outcome in the Rogers case remains to be seen. However, unless something changes, people in New Jersey will continue to be exposed to serious criminal charges if they are found possession of a handgun without a valid carry permit. In fact, unlawful possession of a handgun is a second degree crime in New Jersey, punishable by up to 10 years in prison.
Under New Jersey's unlawful possession of a weapon statute, N.J.S.A. 2C:39, any person in possession of a handgun without a valid carry permit is guilty of a crime. If the gun is an air gun, spring gun or pistol, or similar type of firearm, this is a third degree crime. In all other cases, illegal possession of a handgun is a second degree crime. Additionally, the Graves Act imposes mandatory minimums for those convicted of gun crimes in New Jersey.
What should I do if I'm charged with unlawful possession of a gun in New Jersey?
Contact an experienced criminal defense lawyer as soon as you can. Depending on the circumstances of your specific case, you may be eligible for the Pretrial Intervention Program (PTI) or a Graves Act Waiver. A knowledgeable New Jersey weapons defense attorney can also examine the evidence against you to find potential violations of your constitutional rights that may provide grounds for a dismissal. If you or a loved one has been charged with a violation of N.J.S.A. 2C:39, it is critical to know and understand your rights. Contact the attorneys at The Tormey Law Firm at (201)-556-1570 for a free consultation. You can also arrange a free case evaluation by contacting us online.
To read more about this case, access the following articles:
NJ Curbs on Right to Carry Weapons Face New Challenge
NRA Supports Challenge of New Jersey's Restrictive Concealed Carry Permit System