Governor's Race May Mean Changes to New Jersey Marijuana Law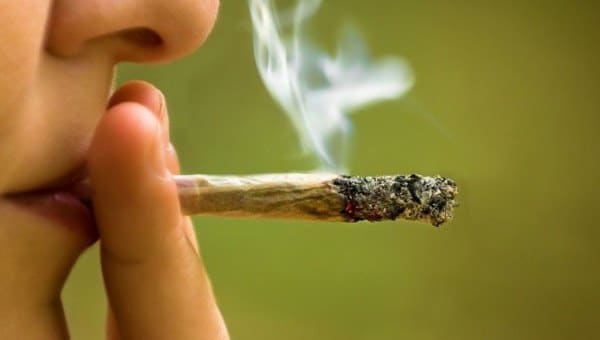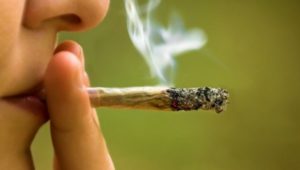 Governor Chris Christie's position on marijuana has been clear and unwavering: New Jersey should not legalize recreational marijuana. However, the current Governor's last term will soon end, paving the way for his successor to transform New Jersey's marijuana law if he or she chooses to align with legislators who have sought to legalize marijuana in the state. So, who are the candidates for New Jersey governor, what are their positions on marijuana, and what may change about New Jersey's current policy on marijuana?
Current Marijuana Law in New Jersey
During his lengthy tenure as New Jersey Governor, Chris Christie opposed all efforts to expand the State's current policy on legal marijuana. As it stands, New Jersey allows medical marijuana to be used in the treatment of certain approved conditions, including cancer, ALS, Crohn's disease, Glaucoma, HIV and AIDS, Multiple Sclerosis, seizure disorders, and any terminal illness in which the patient will die within one year. Patients who use medical marijuana are limited to 2 ounces per month and must obtain said marijuana from a state-licensed dispensary.
Aside from those who obtain marijuana with a valid prescription from a licensed physician, any other person found in possession of any amount of marijuana may be subject to criminal charges for possession of marijuana. New Jersey law delineates between possession of marijuana under 50 grams and marijuana possession over 50 grams, with penalties increasing as the amount involved increases. Additional offenses include possession of marijuana with intent to distribute, marijuana distribution in a school zone, and marijuana offenses within 500 feet of a public park or housing facility.
Even the slightest amount of marijuana discovered in an item considered drug paraphernalia can lead to charges for possession of marijuana under 50 grams. This offense, often referred to as "simple possession of marijuana" is a disorderly persons offense in New Jersey, which is similar to a misdemeanor. Those convicted may be subject to 6 months in the county jail, a fine of up to $1,000, loss of their driver's license for 6 months, and a charge on their criminal record.
Where do the Candidates for New Jersey Governor Stand on Marijuana?
Proponents of legalizing marijuana in New Jersey say that it will bring additional revenue to the State and will prevent minor drug-offenders from being thrust into the criminal justice system. On the other hand, opponents argue that marijuana acts as a gateway drug, paving the way for harder drugs, drug abuse, and more egregious drug-related crimes. Those in the middle of the issue consider decriminalizing marijuana to be the best solution, rather than full-scale legalization. The New Jersey legislature currently has a Democratic majority, which has investigated the marijuana legalization issue over time, including traveling to Colorado to observe the system there and to identify key lessons that may inform the New Jersey marijuana legalization process. If the legislature moves forward with a bill, they will have to rely on the new Governor to sign it. So, who are the candidates and where do they stand on marijuana?
On the Democratic side, candidates have a range of opinions. Front-runner Phil Murphy has said he supports legalization; government official Jim Johnson supports legalization in a "safe and regulated manner;" Assemblyman John Wisniewski supports decriminalizing marijuana and creating a legal framework for a market; and State Senator Ray Lesniak supports decriminalizing marijuana, but has not been fully pursued that marijuana legalization is the best solution.
As for the Republican candidates, front-runner Lieutenant Governor Kim Guadagno has yet to reveal her position; Assemblyman Jack Ciattarelli supports decriminalizing marijuana possession in small quantities; and Republican commissioner in Nutley, Steven Rogers, supports medical marijuana but opposes legalization of marijuana for recreational use.
When considering the positions of the candidates, it appears that opinions are significantly divided along party lines. However, decriminalization and legalization of marijuana in New Jersey has garnered support or time and move prove to be successful under the next Governor's leadership. One thing is for certain: the outcome of the election will certainly influence New Jersey marijuana law in the years to come.
New Jersey Marijuana Lawyers Fight for YOU
Until things change, the New Jersey marijuana lawyers at The Tormey Law Firm will continue to fight for the rights of those charged with marijuana possession and other marijuana offenses across the state. Our marijuana defense attorneys have achieved thousands of successes in courts from Hackensack to Morristown, Palisades Park to Parsippany, and beyond. We employ highly effective defense strategies to undermine the prosecution's case and deliver superior results to our clients. If you need help with a marijuana charge in New Jersey, answers are just a phone call away. Contact us anytime at (201) 556-1570 for a cost-free consultation.
For additional information pertaining to this issue, access the following resources: Where does New Jersey's next governor stand on marijuana laws?; Cannabis Legalization Looms Large in NJ Governor Race