Getting in Trouble Amidst Coronavirus in New Jersey
Charged with an Offense during COVID-19 in NJ? We can Help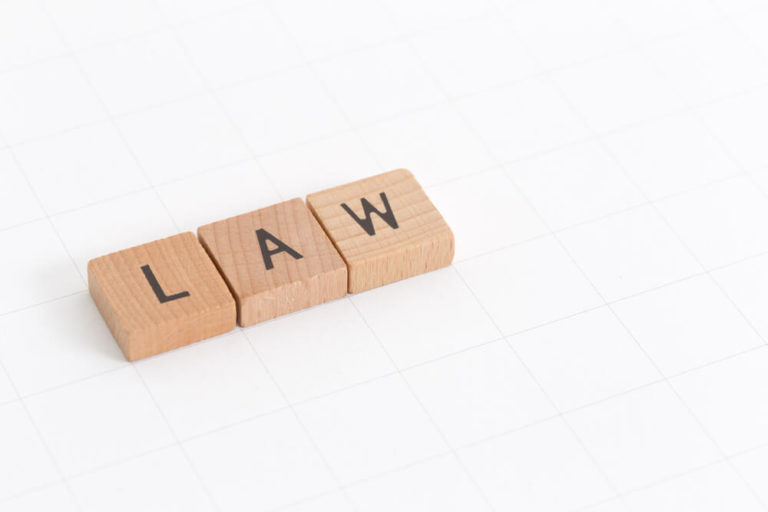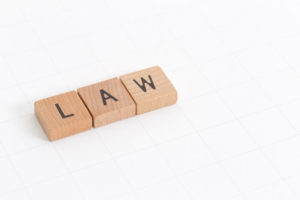 Unprecedented for those living today, the COVID-19 pandemic has altered the lives of those not only in the United States, but the world. The hardest hit states, like New York and New Jersey, have taken drastic measures to stop the spread by issuing lockdown orders in hopes of "flattening the curve" of the virus's upward trends and saving lives. That means people are ordered to stay home (except for necessities), especially to protect those battling on the frontlines, first responders and healthcare workers, who sacrifice their lives in the course of performing their jobs. If you're caught violating the lockdown orders in New Jersey, accused of a crime, or charged with a disorderly persons offense, chances are you're going to be prosecuted.
If you find yourself in this untenable predicament, our criminal defense lawyers at The Tormey Law Firm are here to help. We understand the unforeseen consequences of getting arrested or issued a summons after a run-in with law enforcement in New Jersey, and we are ready to fight for you. Don't risk a criminal record, a jail term, a potential prison sentence, or a damaged reputation. Get in touch with us today at (201)-556-1570 to discuss your case and find out how an experienced criminal defense attorney at our firm can help defend your good name. Whether your charges originated in Bergen County, Morris County, Essex County, Passaic County, Atlantic County, or another area in New Jersey, we will put all of our knowledge and skill to work in your defense.
Criminal Charges during Coronavirus Lockdown in New Jersey
Last month, New Jersey governor Phil Murphy signed Executive Order 107, mandating statewide restrictions barring people from entering non-essential public places, like bars, restaurants and beaches. But that hasn't stopped everyone from violating the governor's order. Some people have defied the law, gathering at pubs, Airbnb house parties, and other places, and others have been accused of assault on police officers and health care workers with coronavirus-infected saliva.
What Does the Order Say?
Governor Murphy's stay-at-home order addresses statewide Coronavirus containment efforts and healthcare system overload. The order requires residents to work from home, when possible, and bans public gatherings. Essential goods and services, like buying food, getting medical care, going to work if you are an essential worker, and checking on family and friends are allowed. The order does not restrict outdoor activities, so long as people practice social distancing. Staying six feet away from others is part of the strategy to slow the viral contagion through human contact. Immediate family, household members and romantic partners are exempt from social distancing.
To stem the spread, the governor's Executive Order requires all businesses, except those supplying essential items, to close their physical doors to the public. Essential businesses and employment that provide food (including food banks), gas, news, law enforcement, utilities, warehouse work, medicine, firefighting, healthcare, medical marijuana, repairs, banking, government, printing, postal services, liquor, cars, research, hardware, home improvement, gardening, realty, laundromats, firearms, home maintenance, child care for essential workers and pet supplies, may remain open with the fewest possible employees. All work that can be done off-premises, must be done remotely.
The order specifically mandates that non-essential businesses for recreation, construction, retail and entertainment close to the public, though food delivery and takeout are allowed. Non-essential businesses are enumerated as exercise facilities, entertainment centers, shopping malls, casinos, racetracks, golf courses, personal grooming services, amusement parks, and libraries. All schools are ordered closed and higher education institutions are ordered to teach remotely. Professional services, like legal and accounting, are required to minimize their workforce to just those who cannot work remotely.
Getting in Trouble during COVID-19 in NJ
Soon after the governor's announced order, New Jersey State Attorney General, Gurbir S. Grewal, publicly notified residents that violators of the order would be prosecuted. Police officers are currently citing non-essential businesses and individuals defying the emergency orders. In the first weeks of the order, law enforcement issued warnings. Now, New Jersey police are out in the streets in force issuing summonses to violators in public places and arresting them on collateral charges upon discovering illegal firearms possession, trespassing, and domestic violence. Some have been charged with making terrorist threats.
According to the Attorney General, businesses that opened against the current rules, like gyms, personal trainers, barbershops, public auctions, pubs, furniture stores, sports complexes and restaurants, have been issued summonses. Those responsible for hosting private gatherings for weddings, bar mitzvahs, engagement and house parties were likewise issued summonses or charged with crimes. In fact, violators who have hosted parties or events with children in attendance have been charged with endangering the welfare of a child.
Accused of a Crime or COVID-19 Violation in NJ, What Happens?
Lockdown violators charged with disorderly persons offenses could end up in jail for maximally six months and potentially fined up to $1,000.00. Individuals who allegedly assaulted officers by coughing and spitting on them with the intention of infecting them with COVID-19, may be subject to enhanced charges of making terrorist threats during a state of emergency, a second degree crime with a potential sentence of 5 to 10 years in prison and a $150,000 fine; and aggravated assault. Depending on the situation, aggravated assault can be a fourth degree crime with a sentence of maximally 18 months in prison and a $10,000 fine, a third degree crime with a potential sentence of up to 5 years and a $15,000 fine, or a second degree crime carrying up to 10 years of incarceration and a $150,000 maximum fine.
Have a Criminal, DUI, or Restraining Order Case in NJ, Can I Fight It?
No doubt the prosecutorial tide is against you for living your life the way you did a mere couple of months ago, going out in public at will. The pandemic changed that freedom, and the adjustment has been devastating for some, and even caused legal trouble. The mental stress and suffering on lockdown for too many Americans, including those in New Jersey, cannot be underestimated. It has driven some ordinary people to make extraordinary errors, and for some, has led to false allegations of simple assault, DWI, domestic violence, and other serious offenses.
If you were given a summons for a lockdown breach, you are facing a restraining order, or you were arrested for a crime, you can and should seek counsel from an experienced attorney. At The Tormey Law Firm, our lawyers continue to represent clients facing criminal charges and restraining orders in New Jersey, and we are frequently representing clients in virtual court appearances. If you need help with a case in NJ, contact us 24/7 to get answers to your questions and a free consultation. With offices in Hackensack, Morristown, Newark, Middletown, and New Brunswick, we provide defense representation statewide in NJ.