Garfield Man Charged with Burglary, Resisting Arrest After Citizen Tip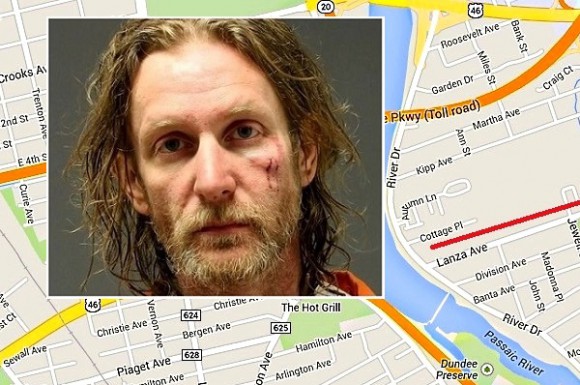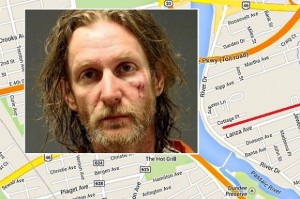 A man from Garfield, New Jersey is currently facing criminal charges for burglary and resisting arrest, after he allegedly attempted to illegally enter multiple vehicles, fled from police, and subsequently caused an altercation with arresting officers.
According to Garfield Police Captain Darren Sucorowski, 45-year-old Garfield resident Michael Faulch was arrested at approximately 1:00 a.m. on Tuesday, June 10th, following a series of events which began with a concerned citizen's call to the department. Per reports, police received a phone call notifying them that a man was attempting to enter unlocked cars parked near Cottage Place in Garfield.
When responding officers arrived on the scene, Faulch allegedly fled through neighboring yards, but was eventually arrested on Division Avenue. He was charged with two counts of third degree resisting arrest for allegedly fighting with arresting officers, as well as two counts of burglary. Faulch was then transferred to the Bergen County Jail, with his bail set at $20,000.
In New Jersey, all burglary offenses are governed under N.J.S.A. 2C:18-2, and can be classified as a second or third degree crimes, depending on the circumstances of the specific case. According to this statute, it is illegal to enter or to remain in a structure if you are unauthorized to do so. The language utilized in the statute is purposefully vague, in that the word "structure" can be applied to a building, residence, or vehicle. These crimes are typically considered third degree offenses; however, the charges are elevated to second degree if the actor inflicts or attempts to inflict bodily injury, or is armed with, or threatens the use of, a deadly weapon in the course of committing the offense.
The distinction between second and third degree charges is extremely important when considering the potential penalties of a burglary conviction, as second degree charges have a presumption of incarceration, while third degree charges have a presumption of non-incarceration for defendants with no prior criminal record. In addition, second degree charges are punishable by a term of imprisonment ranging from 5 to 10 years, while third degree charges entail a 3 to 5-year sentence.
For more information regarding this case, access the following article: Garfield police say accused car burglar tried running, resisting