Frye Standard Replaced by Daubert Standard for Criminal and Quasi-Criminal Cases in New Jersey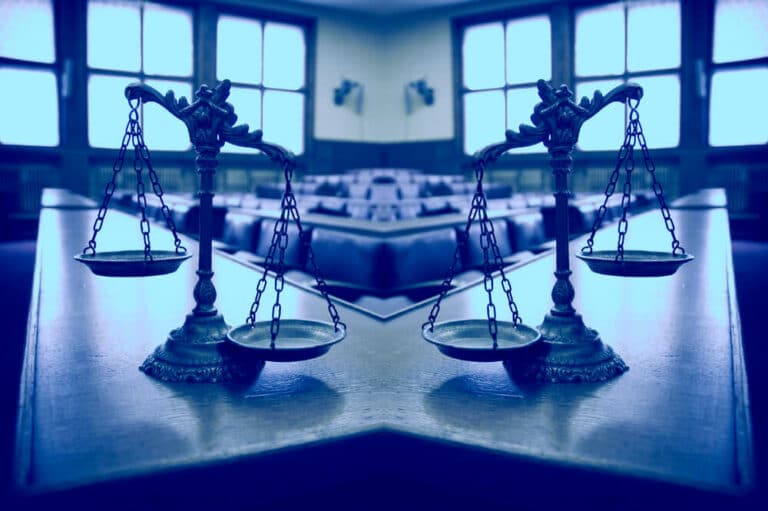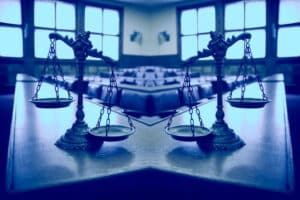 When questions of scientific reliability arise in New Jersey criminal and quasi-criminal cases, one of the most significant factors affecting the courts' evaluations of evidence and its admissibility is the particular legal standard used to evaluate the evidence at issue. A recent decision by the Supreme Court of New Jersey upends the established practice of evaluating evidence against the Frye standard, opting instead for the methodological and reasoning-based approach of the Daubert standard. So what does this mean? And why is it relevant for New Jersey defendants facing criminal and DUI charges in the future? Learn more as we delve into the issues and challenges surrounding this issue below.
New Jersey Evaluation Methods for Evidence in Criminal and DUI Cases
In New Jersey, the admissibility of expert evidence in criminal cases has historically been analyzed under the test set forth in Frye v. United States, 293 F. 1013 (D.C. Cir. 1923). That standard relies upon a finding of whether the expert evidence/testimony has been "generally accepted" in the relevant scientific community.
In recent history, New Jersey Courts have moved away from the Frye test in civil cases, refocusing their analysis on the reliability of the proposed expert evidence/testimony by evaluating the methodology and reasoning underlying proposed expert testimony. This evaluation method is similar to the standard outlined in Daubert v. Merrel Dow Pharmaceuticals Inc., 509 U.S. 579 (1993).
On February 17, 2023, the Supreme Court of New Jersey issued an opinion in State of New Jersey v. Michael Olenowski (A-56-18) (082253). This opinion specifically addresses the appropriate standard to evaluate the admissibility of expert evidence/testimony under New Jersey Rule of Evidence 702.
In State v. Olenowski, 236 N.J. 622 (2019), the Supreme Court of New Jersey granted certification to determine whether the expert testimony of a certified Drug Recognition Expert (hereinafter "DRE") is admissible at trial, and if so, under what conditions. After Oral Argument, the Supreme Court of New Jersey determined the record below was insufficient to test the validity of DRE expert evidence/testimony and appointed the Honorable Joseph F. Lisa, P.J.A.D. (Retired and Temporarily Assigned On Recall) as Special Master to conduct a plenary hearing regarding same. Judge Lisa concluded in a 332 Special Master's Report, dated August 18, 2022, that DRE evidence should be admissible under the Frye standard.
However, in their legal memorandums submitted before Judge Lisa, counsel error rates associated with DRE expert evidence/testimony. Though this evidence is expressly considered under Daubert, it is not directly considered by Frye's general acceptance standard. Accordingly, the Supreme Court of New Jersey asked the litigants to submit further legal memoranda addressing specifically "whether this Court should depart from Frye and adopt the principle of Daubert in criminal cases."
Daubert Standard Replaces Frye for Evidence Admissibility Challenges in NJ Criminal Courts
After reviewing the submitted briefs, the Supreme Court of New Jersey has just held in this new opinion that, because the Frye standard is too restrictive, the Court, going forward, would adopt the principles similar to the Daubert standard to examine the admissibility of expert evidence in criminal and quasi-criminal cases.
Therefore, The Supreme Court of New Jersey, has again remanded this matter to Judge Lisa, as the Special Master to assess the reliability and admissibility of DRE evidence under the standard adopted in their opinion, providing guidance for the remand on Pages 27-28 of their opinion.
So although it seemed that pursuant to Judge Lisa's initial 332 Special Master's Report, dated August 18, 2022, that DRE expert evidence/testimony was ultimately going to be affirmed as valid by the Supreme Court of New Jersey, as a result of the Court's modification of the applicable standard of review for DRE evidence, the status of DRE evidence as generally accepted and admissible in criminal and quasi-criminal cases remains to be seen. At best, New Jersey may see an increase in rejections of DRE testimony at trial, at worst, New Jersey may see a categorical ban on such evidence altogether. Either way, Olenowski has revealed that DRE testimony is no longer the beacon of reliability and credibility the courts once thought it to be.
Implications of Shifting Standards
Beyond the admissibility of DRE testimony in particular, this fundamentally shifts the standard for assessing all types of evidence when challenges to its reliability and admissibility arise in criminal and quasi-criminal cases moving forward. This applies to new types of evidence, as well as historically accepted evidence when the foundational information supporting its reliability has been called into question.
Experienced criminal defense attorneys such as ours at The Tormey Law Firm use evidentiary challenges on a regular basis to argue that such evidence is unreliable or invalid and as such, should not be deemed admissible in court. When a successful motion to suppress evidence occurs in a given case, the evidence involved, whether it be the drugs found during an unlawful search, the gun seized in violation of our client's constitutional rights, or the packaging materials discovered during an unauthorized drug raid without a search warrant or exception to the warrant requirement, cannot be used against our client. Often, undermining the prosecutor's evidence can make their case flimsy at best, and at worst, insufficient to obtain a conviction.
If you have questions regarding a pending criminal or quasi-criminal matter in New Jersey courts, please do not hesitate to contact us at (201)-556-1570 to talk to a lawyer free of charge. We are pleased to answer your questions, discuss your potential defense options, and explain further how we assist clients in similar situations when so much of their lives is on the line.