Englewood Armed Robbery Suspect Remains Unidentified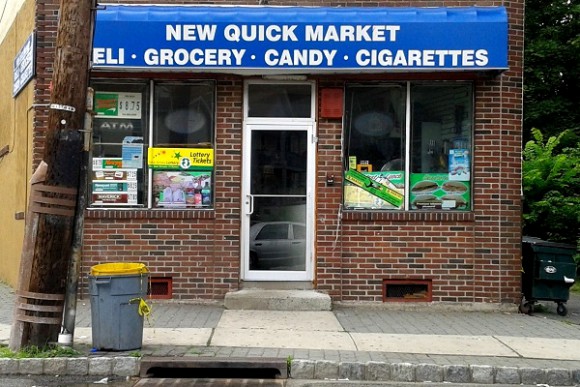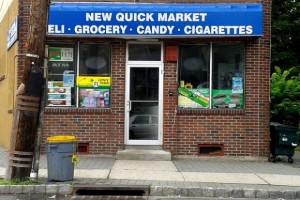 The Englewood Police Department is seeking the public's assistance to identify the man responsible for a violent robbery that recently occurred at a local convenience store.
According to Englewood PD Detective Captain Timothy Torell, the crime was committed at the New Quick Market, located at the intersection of West Hamilton and Pindle Avenues in Englewood at approximately 9:40 p.m. on Tuesday, June 24th. The store employee who was working at the time told police after the incident that the suspect assaulted him with a gun during the robbery, causing injuries to his face and his head by striking him with the weapon.
A concerned citizen alerted police after noticing the clearly injured store clerk, who later received treatment at Englewood Medical Center. The victim provided authorities with a description of the suspect, who was allegedly a tall black male wearing dark clothing. Although law enforcement officials are reportedly investigating a number of leads, they are requesting the public's help in identifying the suspect. Detective Torell asked that any and all information regarding this case be provided to the Englewood Police Department at (201) 568-4875.
If a suspect is ultimately identified and charged in this case, he could be facing numerous charges, including: armed robbery, unlawful possession of a weapon, and possession of a weapon for an unlawful purpose. Each of the aforementioned crimes is considered extremely serious under New Jersey law and defendants who are convicted of such crimes are subject to penalties including a term of incarceration, as well as specific sentencing guidelines which impose even more stringent requirements.
For example, armed robbery offenses are governed under N.J.S.A. 2C:15-1, which stipulates that these crimes can be considered first or second degree, depending on the circumstances of the specific case. In addition, all robbery offenses are included under New Jersey's No Early Release Act, which requires defendants to serve 85% of the sentence imposed before becoming eligible for parole.
For more information pertaining to this case, access the following article: Englewood store clerk pistol-whipped, police seek public's help