Drugs and Weapons Charges for Four Defendants Linked to One Gun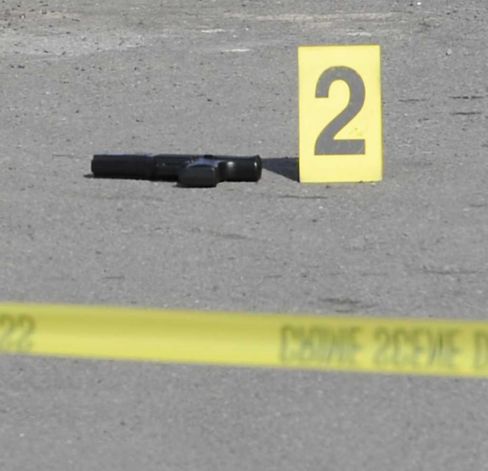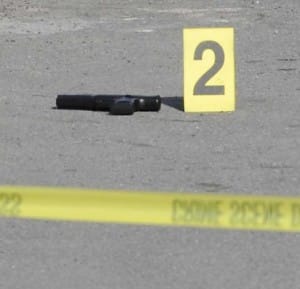 Four individuals are currently facing charges for drug and weapons offenses following the investigation of a shootout involving officers from the Hackensack Police Department, which ultimately led officials to an illegal handgun.
According to Bergen County Prosecutor John L. Molinelli, 22-year-old Cliffside Park resident Jerry "Angel" Nunez obtained a .45-caliber AMT semi-automatic pistol from a man in Florida in June of last year, after which he sold the gun to 24-year-old Paramus resident Sean Stark.
Stark, who allegedly purchased the weapon for $500, is accused of subsequently supplying it to Robert Leonardis, with whom Hackensack officers engaged in a shootout on July 22, 2013.
Leonardis was allegedly attempting to flee from police when he fired the gun at their vehicle. Although the officers emerged from the incident unharmed, Leonardis was shot multiple times. An investigation tracing the weapon's origin  ultimately led to the identification of Nunez, Stark, and the Florida man who allegedly sold the gun to Nunez.
After reviewing the evidence, a Bergen County Grand Jury issued a  15-count indictment against the aforementioned defendants. Since law enforcement officials reportedly discovered marijuana and Ecstacy when taking Nunez and Stark into custody, both men, as well as Stark's girlfriend, 23-year-old Upper Saddle River resident Christiana Cyriax, are facing charges for possession of marijuana and possession of MDMA with the intent to distribute, among other offenses.
Cyriax was later charged with additional drug offenses, when officers from the Ridgefield Park Police Department allegedly discovered her with significant amounts of marijuana, heroin, cocaine, and LSD in a vehicle on Route 46.
Among the crimes for which they are accused, charges involving the illegal possession of a handgun are governed under N.J.S.A. 2C:39-5(b), and can be classified as second or third degree crimes. These offenses are included under subsection (b) of the statute N.J.S.A. 2C:39-5, which addresses all charges involving the unlawful possession of weapons.
Due to the fact that New Jersey has some of the most strict gun laws in the nation, illegal possession of a handgun convictions typically entail a prison sentence, as well as a period of parole ineligibility for the defendant. The specific sentence imposed in each case is determined by multiple factors, including the degree of the charges, the type of gun involved, and the defendant's criminal history (if applicable).
For more information pertaining to this case, access the following article: Drug, weapons charges tied to gun in Hackensack police shootout