Criminal Charges Affect on School Employees in New Jersey
Can I Still be a Teacher if I Have been Charged with a Crime in NJ?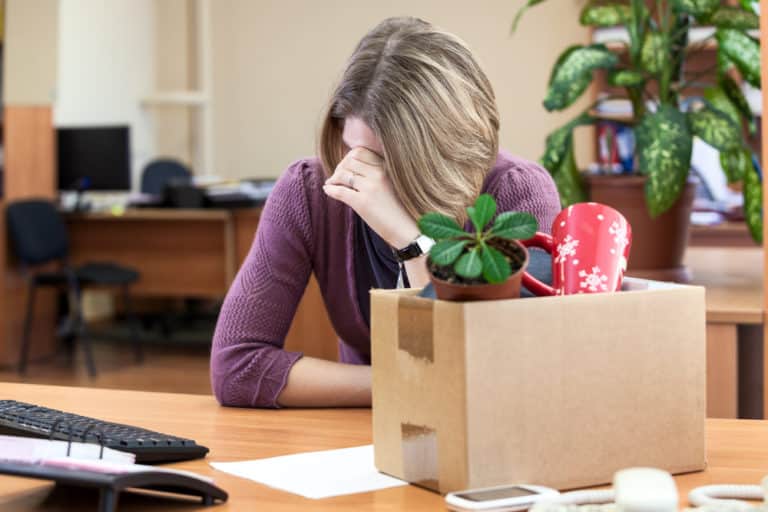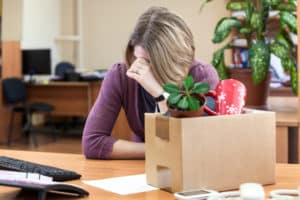 If you work at a New Jersey school, you almost certainly needed to get background checked. Virtually all employees must complete a background check administered by the NJ state police or the Federal Bureau of Investigation. This includes everyone from school nurses to teachers, subs, teaching assistants, cafeteria workers, janitors and maintenance workers, school police, and any number of "paraprofessional" school employees and administrative staff who come into frequent contact with schoolchildren. The requirement for background checks also extends to school board employees, employees of the board of education, and contracted school bus company employees. If your background check uncovers a criminal record, you may be disqualified from obtaining or holding a job working with schoolchildren in New Jersey. The following explains the rules about school employee disqualification in NJ. Find out how these rules may impact you and get tailored guidance about your specific criminal case at (201)-556-1570 or contact us online. Our knowledgeable NJ criminal defense lawyers at The Tormey Law Firm are here to assist you 24/7 and provide confidential, free consultations.
Will I be Disqualified from a School Job if I Have a Criminal Record in New Jersey?
State law, specifically NJSA 18A:6-7.1, sets forth a number of rules for disqualification of potential and current school employees that fall into any of the categories mentioned above. These disqualification rules focus largely on a potential or existing employee's criminal record. You can be disqualified based on crimes committed in New Jersey or "substantially equivalent" crimes committed in other jurisdictions. Nevertheless, your criminal record cannot disqualify you from employment if you are not given an opportunity to challenge the accuracy of any charges that come up on a background check. If criminal charges are pending against you at the time of your application or when a continuing background check is run on you, you will be ineligible for employment until those pending charges are adjudicated. It is important to note that some employees hired before certain legal effective dates may be subject to different rules.
What Crimes can get me Fired or Disqualified from School Employment in NJ?
As stated above, New Jersey's school employment disqualification statute focuses largely on your criminal history. For example, state law prohibits you from holding employment at a facility, school, school system, or center supervised by the New Jersey Department of Education if you have a first or second degree indictable offense conviction on your record. 1st and 2nd degree crimes are the most serious in the state, including crimes like murder, aggravated sexual assault, armed robbery, and other extraordinarily serious offenses.
You are similarly permanently disqualified from school employment if your criminal history reveals a conviction for endangering the welfare of a child or incompetent person. This disqualification rule exists for obvious reasons, as school employees who come into regular contact with children cannot have been convicted for endangering children or individuals with diminished mental capacity. The law does not distinguish whether this conviction arose as part of contentious divorce proceedings or in any other circumstances. In any situation, such a conviction results in a permanent bar on school employment.
State law also bars you from school employment if you have been convicted of certain drug crimes, including manufacturing, transporting, selling, possessing, distributing, or habitually using a controlled dangerous substance. Controlled dangerous substances include "hard drugs" like meth, cocaine, and heroin, to prescription drugs like Xanax, oxycodone, valium, and Ambien, to marijuana, among many others. Given the issues associated with selling or moving drugs through a school zone in particular in New Jersey, this bar again is not surprising.
Additionally, state law prohibits you from working in a school if you have been convicted of a violent crime like murder, robbery, aggravated assault, stalking, kidnapping, arson, or manslaughter, among other crimes. Finally, New Jersey bars you from school-related employment if you have been convicted of offenses such as terroristic threats, luring or enticing a minor, perjury, escape, or any fourth-degree crime involving a victim who was a minor, as well as conspiracy to commit the crimes list above.
Will I Lose my Teaching Job because I got Arrested in New Jersey?
Not necessarily. In most cases, you need to consult the specific rules on reporting any arrests or related incidents to your employer and follow their required procedure while the matter is being adjudicated. Often, your employer or the board that issued your license will require some type of proof that the matter was been resolved and to what end. They may also request a letter or documentation from your attorney attesting to the fact that you have obtained legal counsel and plan to defend against the allegations that led to your criminal charges. If you have been charged with a DWI, the majority of disorderly persons offenses (also known as misdemeanors) with the exception of domestic violence, or another relatively minor offense, NJ law does not require you to be fired. Notably, if you are a school bus driver or otherwise employed to drive a vehicle with children, the allowance for DWI does not apply to you. Obviously, rules and termination decisions vary significantly depending on where you are employed, the nature of your job, and a broad range of other circumstances.
School Employee Charged with a Crime in NJ, What Should I do?
If you have been arrested and are now facing criminal charges as a teacher or other school employee, the most important thing to remember is that your case is far from over and you are entitled to a vigorous defense. The best thing you can do now is find the most experienced, skilled New Jersey Criminal Defense Lawyer to represent you. Our team of highly respected attorneys have successfully handled cases for thousands of clients charged with crimes in Bergen County, Morris County, Passaic County, Essex County, and across New Jersey and we are here to fight for you. To discuss your case in a free consultation, simply contact us at (201)-556-1570 or fill out our convenient online form. A knowledgeable attorney is available immediately to assist you.
Additional Information:
Criminal History Record Checks Questions and Answers, State of New Jersey Department of Education