Convicted Sex Offender from Bergen County to Enter Treatment Facility in Lieu of Prison Sentence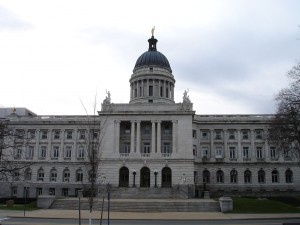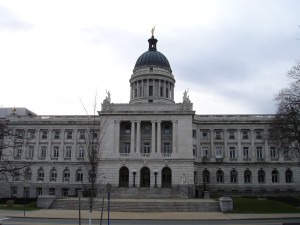 A man from Leonia recently accepted a plea agreement from the Bergen County Prosecutor's office which will allow him to enter an in-patient facility for sex offender treatment in lieu of a state prison sentence.
The defendant, 19-year-old Leonia resident Darius E. Levine, spent over a year in jail pending the resolution of his case.  On Monday, September 29th, he was transported to an undisclosed facility where he is to receive psychological counseling under 24-hour supervision. Days earlier, Levine pleaded guilty to second-degree sexual assault in Bergen County Superior Court after reaching an agreement with prosecutors.
This case dates back to a 2013 incident at the Leonia firehouse involving a 3-year-old boy. The defendant was initially arrested in June of 2013, following a coordinated investigation conducted by officers from the Leonia Police Department as well as detectives from the Bergen County Prosecutor's Office's Special Victims Unit. The victim's father notified authorities of the incident after being informed by his son.
Per the terms of Levine's plea agreement, he will be sentenced to a 5-year term of incarceration, which will be suspended, provided that he is receiving treatment in the aforementioned facility. The mandatory period during which Levine will be in residence at the facility is contingent upon his response to treatment; however, it cannot extend beyond the 5 years.
Levine's specific treatment program, progress, etc. will be subject to judicial review two times per year after his sentencing on January 16th. If, for some reason, he chooses to exit the facility without the court's consent, he could be required to complete his sentence in New Jersey State Prison.
Upon completion of his sentence, Levine will be subject to additional penalties, as second-degree sexual assault crimes are among those governed by New Jersey's Megan's Law. Sexual assault offenses, which are are addressed by N.J.S.A. 2C:14-2b and N.J.S.A. 2C:14-2c, are punishable by a 5 to 10-year prison term, 85% of which must be served before parole eligibility, per the No Early Release Act ("NERA").
In addition, Megan's Law requirements for those convicted of sexual assault in New Jersey include: registration as a sex offender, a psychosexual evaluation (also known as an "Avenel evaluation"), and life-long community supervision.
For more information pertaining to this case, access the following article: Leonia man, 19, to receive treatment as sexual offender in firehouse molestation