Carrying a Concealed Weapon in a Sensitive Place Charges in NJ
Charged with a Third Degree Crime for Concealed Weapon in a Church, Stadium, Hospital, Public Building or Other Sensitive Location in NJ
With the implementation of New Jersey's recent gun law prohibiting weapons in sensitive places, a person who brings their weapon into one of these locations may be arrested and face penalties for a third degree crime, even if they have a valid carry permit.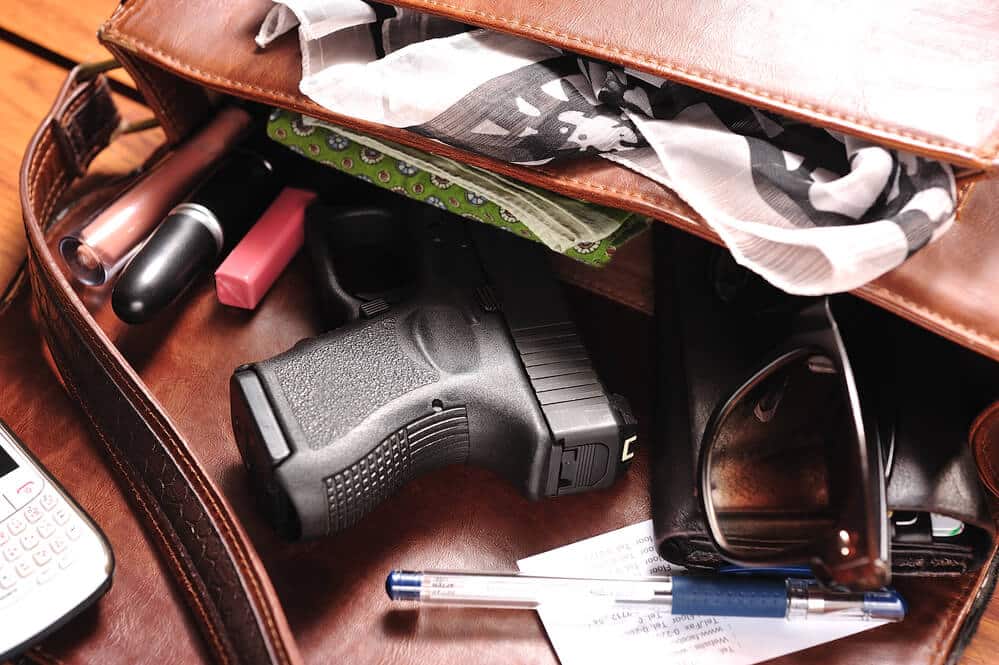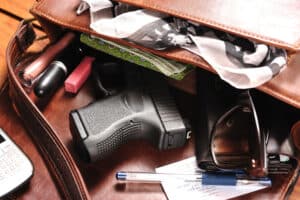 New Jersey's recent gun control bill (A4769) follows last summer's Supreme Court decision that found New York's firearms carry restrictions unconstitutional. After the decision, states that restrict concealed carry permits based on demonstrated need like New York and New Jersey, must bring their laws into compliance. New Jersey's new bill seeks to address the law changes with increased licensing fees, criminal penalties for carrying weapons in expansive, restricted locations, more rigorous application requirements for carry permits, and mandatory liability insurance to carry firearms.
New Year Means Tougher Gun Restrictions in NJ
Before the new law, carrying a weapon in public was illegal without a permit. The state permitted only those with good cause by showing justifiable need, for example, those whose circumstances or jobs warranted firearm protection, such as a security guard. Those in favor of the bill reason that without those justifiable need restrictions, more concealed weapons in public places likely increase the chances of more gun violence. The proponents of the new law claim the law addresses the public safety concern.
The governor and proponents of the law also claim that these new requirements anticipate growing safety issues with more people carrying weapons, while critics claim the law is unconstitutional. In fact, the Association of New Jersey Rifle and Pistol Clubs has filed a lawsuit in federal court challenging the law as violating the second amendment. However, the severable legislation may survive a court challenge, at least in part. The rest of the provisions are unaffected if one part is struck down as unconstitutional.
As as update on the challenge to the law's constitutionality at the federal court level, a temporary restraining order has been put in place, which restricts enforcement of the sensitive places rules until a further ruling in this case.
Top Things to Know Before Leaving Home with a Firearm in New Jersey
One of the primary features of the bill is the firearms location restrictions. Those carrying weapons may not enter schools, polling places, beaches, government buildings, courthouses, homeless shelters, bars and restaurants serving alcohol, or daycare centers. Other prohibited locations include entertainment sites (arenas, amusement parks, racetracks, libraries, museums), youth sporting events, recreational facilities, places where alcohol is sold, airports, public transportation centers, and educational sites. Additional sites with vulnerable populations are childcare facilities, hospitals, nursing homes, and prisons or jails. Finally, one cannot carry a firearm to government and constitutionally related sites and activities, such as law enforcement locations, buildings and centers used or operated by the Department of Health, Human Services, or Children and Families, and first amendment gatherings for demonstrations and protests.
Additionally, the law now makes it illegal to carry guns on private property without an owner's express permission. Residences, stores, businesses such as shopping centers and supermarkets, and places of worship are all private property for the law's purposes. In addition, even though a person can get a permit to carry a firearm, they still must transport their guns within the confines of the law, meaning locked away in the truck or other location so that drivers or passengers cannot access them, with the weapon and ammunition locked away separately.
Penalties for Carrying a Gun in a Sensitive Place in New Jersey
It is now a third degree crime to carry a concealed weapon on private property without permission or in any restricted area. This applies to all people in New Jersey, with limited exceptions applicable to law enforcement officers, military members, prosecutors, judges, or security guards. A violator of the new sensitive places law faces a maximum of five (5) years in prison and fines of up to $15,000.00.
Carrying a gun in sensitive places is a third degree crime. Thus, anyone carrying a gun to a casino or movie theater now faces a third degree conviction. This is an indictable offense in New Jersey, which essentially means a felony. If convicted, a defendant then has a felony conviction on their criminal record, which can be detrimental when seeking future opportunities for jobs, loans, housing, and other important life advancements.
Arrested for a Weapon in a Restricted Location in NJ? Contact Us
Bill A4769 attempts to strengthen New Jersey's tough on gun crime stance, but it may create confusion and unsuspecting victims until the legislature and judiciary iron out constitutionality concerns and enforcement details over time. Until then, gun owners not fully informed about the carry-restricted locations may find themselves charged with indictable crimes. Those arrested will need a strong gun defense attorney who is deeply familiar with the new law's restrictions and long-established restrictions that often lead to arrests. While judicial challenges may change the law as it is now, the ways one can violate New Jersey's laws on possessing, permitting, and carrying weapons remain vast.
If you have been charged with a crime for carrying your weapon illegally in New Jersey, contact our confident gun lawyers for immediate assistance. With extensive experience handling firearms and weapons cases in Bergen County, Morris County, Passaic County, Essex County, Union County, Hudson County, Middlesex County, Ocean County, Monmouth County, and throughout the state, we have resolved many of our clients' cases through probation, Pre-Trial Intervention for first-time offenders, and outright dismissals. Gun charges carry strict penalties in New Jersey, so talk to our criminal defense lawyers about your case and your top defense as soon as possible. We provide consultations free of charge by calling (201)-556-1570 or contacting us online.