Carlstadt Police Investigate Jewelry Robbery at Local Hotel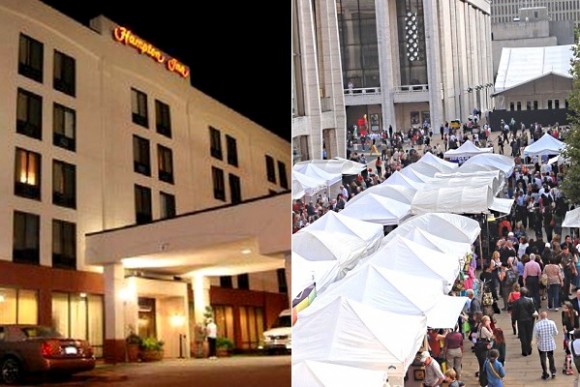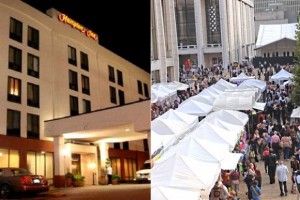 The Carlstadt Police Department is currently investigating the alleged robbery of two traveling jewelry retailers, which occurred outside of a Carlstadt Hotel recently.
According to Carlstadt Police Chief Thomas Nielsen, the department was notified by two victims, who reported being robbed by four men outside of the Hampton Inn on Paterson Plank Road in Carlstadt at approximately 10:00 p.m. on Saturday, June 14th. The victims, a man and a woman, were staying at the hotel while they attended the 38th Annual American Crafts Festival at Lincoln Center in New York City.
Per reports, the victims had parked their car behind the hotel and were transporting some of their jewelry into the building when four men approached them and assaulted the male victim, stealing the backpack containing the goods, which have an estimated value of $651,000. They subsequently fled the scene in an awaiting vehicle.
The victims provided Carlstadt Police with a description of their assailants, identifying them as young, white or Hispanic males between 5 feet 8 inches and 6 feet tall, all of whom were wearing dark apparel and may have been wearing ski masks.
Shortly thereafter, on Monday, June 16th, the female victim received a call from officials at the Colleton County Sheriff's Department in South Carolina, notifying her that a deputy from the Department had recently pulled over a vehicle containing three Hispanic men, as well as the victim's business information, a slew of jewelry, ski masks, and gloves. Although they recovered the jewelry, officers did not arrest the men, as there was no evidence that they had committed a crime in South Carolina.
Sergeant David Smith of the Carlstadt Police Department then obtained information regarding the South Carolina incident from local law enforcement to assist in the ongoing investigation. It remains to be seen whether the investigation ultimately concludes with the suspects' arrests; however, if they are identified and apprehended, they could be facing first degree robbery charges, which are punishable by a term of incarceration ranging from 10 to 20 years in New Jersey State Prison. Although robbery offenses can be classified as first or second degree crimes under N.J.S.A. 2C:15-1, this case likely involves first degree charges, as the assailants allegedly injured one of the victims during the commission of the crime.
For more information pertaining to this case, access the following article: Strong-arm robbers take $651,000 in jewelry outside Carlstadt hotel