Bergenfield Woman Allegedly Commits Theft on Hackensack Courtroom Video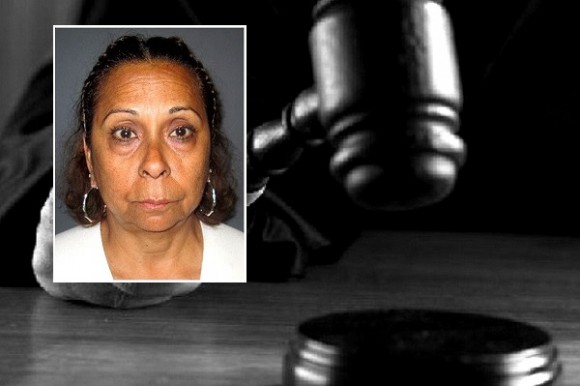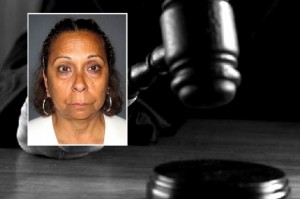 A woman from Bergenfield was recently charged with theft for allegedly stealing the purse of another woman while in Hackensack Municipal Court.
According to Detective Captain Thomas Salcedo of the Hackensack Police Department, surveillance video from courtroom cameras show 65-year-old Bergenfield resident Nancy Llerena stealing a female victim's purse on the morning of Wednesday, July 16th.
Authorities say that Llerena was simply at the court with a friend who was issued a traffic summons and she stole the purse when the woman left it unattended while appearing before the judge. The video allegedly documents Llerena as she puts the woman's purse inside her own and leaves the courtroom.
When Hackensack officers identified the man that Llerena had accompanied to court, he reportedly disclosed her identity, and she was subsequently arrested. Police reportedly discovered the stolen property in a mailbox located on Main Street in Hackensack, still containing credit and debit cards. The only thing missing, according to the victim, was $15 in cash.
Nonetheless, Llerana is now facing theft charges, specifically those for theft of movable property, which are codified under N.J.S.A. 2C:20-3a. Offenses governed under this statute can be classified as second, third, or fourth degree crimes, or disorderly persons offenses, depending upon the amount allegedly obtained through the theft offense.
In this case, Llerena has been charged with a disorderly persons offense, as the monetary value associated with her charges is less than $200.00. As such, she will appear in Hackensack Municipal Court to face these charges and could be punished by a sentence to serve a maximum term of 6 months in the county jail, in addition to court-imposed fines, if she is ultimately convicted.
For more information pertaining to this case, access the following article: Hackensack police charge Bergenfield woman with stealing pocketbook from court