Bergen County Woman and Essex County Man Plead Guilty to Oxycodone Charges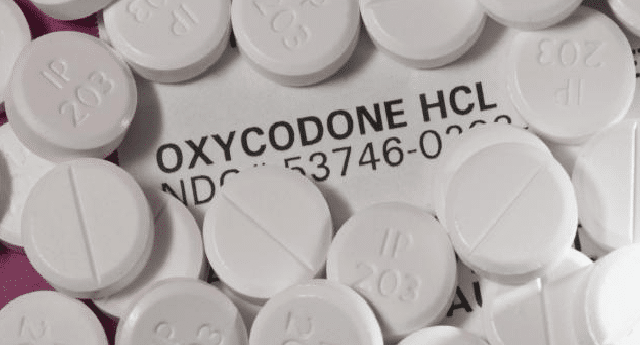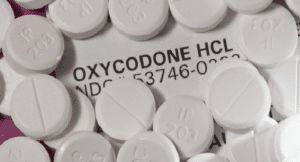 After a large-scale investigation by the Drug Enforcement Agency took down a drug trafficking organization that was selling oxycodone in New Jersey, two more defendants from Bergen County and Essex County have pleaded guilty for their roles in the drug distribution operation.
According to the New Jersey Department of Justice, 41-year-old Fairview resident Rhonda Musallam and 60-year-old Bloomfield resident Robert O'Brien pleaded guilty in Federal Court in Newark recently. They were identified as a part of a drug trafficking organization that was obtaining prescriptions for oxycodone and other controlled dangerous substances (CDS) from doctors throughout New Jersey, having the prescriptions filled at various pharmacies, including one in Belleville, and then selling the drugs illegally.
The DEA investigation resulted in criminal charges against 16 people, 15 of whom were convicted. The last defendant died in April 2015 so the charges were dismissed. As for Musallam, she admitted to selling oxycodone pills between June and July of 2014. O'Brien, on the other hand, admitted to providing oxycodone to other participants in the drug distribution operation between February and August of 2014. Both of them will be sentenced in 2018.
Oxycodone Charges in New Jersey
New Jersey's Prescription Drug Statute, N.J.S.A. 2C:35-10.5, addresses charges for possession, distribution, and possession with intent to distribute all types of prescription drugs, including Oxycontin and Oxycodone. Under NJ law, the degree of a charge for distributing prescription drugs is determined by the number of units or pills involved in the offense. Specifically, the most serious charge for prescription drug distribution is a crime of the second degree, which applies in cases involving 100 or more prescription pills. If you are convicted of second degree Oxycodone distribution in New Jersey, you face a prison term ranging from 5 to 10 years and a fine up to $300,000.
Notably, this case has an additional component because the defendants were charged with federal crimes for drug trafficking. When drug trafficking is involved, there are both state and federal laws that may be violated and the penalties can increase significantly.
New Jersey also has a law against leading a drug trafficking network. This is a separate criminal charge in violation of  N.J.S.A. 2C:35-3 that is classified as a first degree crime, which is the most serious level of offense you can be charged with. In fact, leading a narcotics trafficking network has an extended sentence that is longer than typical first degree crimes. If you are convicted on these charges, the law mandates that you should be sentenced to life in prison with 25 years that must be served before you are eligible for parole. The fines in these cases are also severe at up to $750,000 or five times the street value of the substance involved.
Experienced Bergen County NJ Oxycodone Lawyers to Discuss Your Case
At The Tormey Law Firm, our criminal defense attorneys combat charges for possession, distribution, and possession with intent to distribute Oxycodone and other prescription drugs in courts across New Jersey. With offices in Hackensack, Morristown, Camden, and Newark, we defend clients arrested for prescription pills in Bergen County, Essex County, Morris County, Camden County, and everywhere in between. If you have been charged with a crime related to painkillers or other prescription medication in New Jersey, contact us anytime at (201)-556-1570 for a free consultation.
For additional information regarding this case, view the following article: Two people admit to roles in oxycodone conspiracy