Bergen County to Implement DWI Crack-Down Until Summer End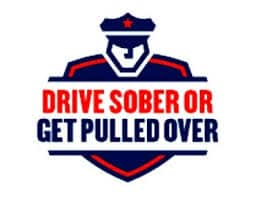 Bergen County residents will soon experience a large-scale law enforcement initiative intended to combat drinking and driving, as agencies in 23 of the county's municipalities have received state funding to support these efforts.
This national campaign, entitled "Drive Sober or Get Pulled Over," will be implemented in New Jersey on Friday, August 15th and will remain in effect until Labor Day, on the 1st of September. The law enforcement-related tactics of the initiative involve sobriety checkpoints and a saturation of police patrols, with the State providing $5,000 to each participating agency for these purposes. Additional elements of the campaign focus on public education through posters, banners, and mobile video displays.
For citizens, this means heightened awareness and police activity related to drunk driving through the end of the summer, which spells an associated increase in the violations issued for driving while intoxicated and other motor vehicle violations. For instance, last year's campaign resulted in 1,365 DWI summonses issued across the state, as well as 5,710 tickets for speeding violations, 4,153 for driving without a seat-belt, 936 for reckless driving, and 3,563 for driving with a suspended license.
The participating agencies in this year's initiative include police departments in: Cliffside Park, Dumont, East Rutherford, Elmwood Park, Englewood Cliffs, Fort Lee, Franklin Lakes, Garfield, Glen Rock, Harrington Park, Hillsdale, Lyndhurst, Maywood, Montvale, Old Tappan, Park Ridge, Ramsey, South Hackensack, Upper Saddle River, Washington Township, Westwood, and Wyckoff. The Palisades Interstate Parkway Police Department has also received funding for "Drive Sober or Get Pulled Over."
The serious penalties associated with driving while intoxicated offenses in New Jersey are unknown to many drivers, who may drink before driving without expecting the license suspension, fines, and even jail time that may result if they are stopped and found to be over the legal limit, which is a blood alcohol content (BAC) of 0.08%.
Under New Jersey Law, the penalties below apply to offenses for DWI.
Notably, first offenses are separated into two distinct classifications: those involving a BAC ranging from 0.08% and 0.10%, and those involving a BAC above 0.10%. A conviction for a first offense DWI in the lower category is punishable by the following: a 3 months driver's license suspension, a fine ranging from $250.00 to $400.00, a maximum of 30 days in the county jail, between 12 and 48 hours at the Intoxicated Driver Resource Center (IDRC), and a New Jersey DMV Surcharge of $1,000.00 per year for 3 years.
On the other hand a conviction for a first offense DWI in the higher tier entails more severe penalties, including a license suspension ranging from 7 months to 1 year and a $300.00 to $500.00 fine. In addition, a defendant convicted for a first offense DWI with a BAC of 0.15% or higher is required to install an ignition interlock device in his or her vehicle, which must remain active during the period of suspension, as well as 6 months after license restoration.
Further, the penalties for second, third, or subsequent DWI offenses are not distinguished by the driver's blood alcohol content. Second offenses are associated with increasing penalties, such as a 2-year license suspension, 30 days of community service, up to 90 days in jail, and a mandatory ignition interlock device during the period of suspension as well as between 1 and 3 years following said suspension. Fortunately for some drivers who meet the criteria, those convicted of a first offense for DWI at least 10 years prior to their second offense may be subject to the penalties of first-time offenders, a policy known as the "ten-year step-down."
Lastly, those convicted of a third or subsequent DWI offense in New Jersey may have their license suspended for 10 years, in addition to serving a maximum of 180 days in jail, 90 days of which can be served through a state-approved in-patient rehabilitation facility.
Clearly, if you have been charged with a DWI in New Jersey, it is essential to contact an experienced DWI defense attorney who can combat these charges and help you avoid the myriad of penalties to which you may be subject if you are found guilty.
For more information pertaining to this matter, access the following article: 23 Bergen police departments get grants for 'Drive Sober or Get Pulled Over' enforcement beginning Friday