Former Apple Employee in NJ Charged with Theft by Deception for Allegedly Stealing $243K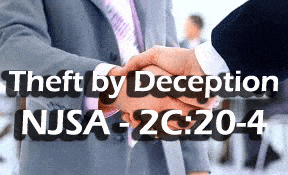 A former employee of Apple, who was working remotely from New Jersey, was recently charged with second degree theft by deception for allegedly stealing $243,000 from the company.
41-year-old Livingston resident Toni Ann Branca previously worked as an administrative assistant for Apple in a work-from-home role, where she was responsible for scheduling travel, training, and parking for company employees. According to the New Jersey Attorney General's Office, State authorities began investigating Branca when Apple contacted them after conducting its own internal investigation.
Branca reportedly had a company credit card, which was intended to be used for business-related expenses, including conference rooms and employee parking. She is accused of submitting multiple requests for reimbursement for the same expenses and using the remaining credit balance to make personal purchases. Specifically, Branca allegedly spent over $110,000 on items from stores like Louis Vuitton, Gucci, and Home Goods between 2013 and 2016. In total, the indictment alleges that she stole approximately $243,000, including two checks to her personally amounting to $18,542 and $10,000 in merchant credits from an unidentified company to her company credit card. The purchases that prompted Apple's internal investigation were reportedly from Victoria's Secret.
Following an investigation by the New Jersey Division of Criminal Justice's Financial and Computer Crimes Bureau, the NJ Attorney General's Office charged Branca with one count of second degree theft by deception. The case was recently presented to a grand jury in Trenton, who chose to indict Branca. The case was then assigned to Essex County, so her case will be adjudicated in Essex County Superior Court in Newark. She is now facing severe penalties, including a lengthy term in New Jersey State Prison.
Theft by Deception Charges in New Jersey: N.J.S.A. 2C:20-4
Theft by deception is a criminal offense in New Jersey, the details of which are outlined in section N.J.S.A. 2C:20-4 of the New Jersey Criminal Code. Under New Jersey law, a person can be charged with theft by deception for purposely obtaining the property of another by "deception." Deception can constitute any number of actions, but generally involves conduct that:
Creates or reinforces a false impression;
Prevents another from acquiring information which would affect their judgment of a transaction; or
Fails to correct a false impression which the deciver previously created or reinforced, or which the deceiver knows to be influencing another to whom he stands in a fiduciary or confidential relationship.
Notably, a charge for theft by deception does not apply in cases involving non-property or money-related matters, or under circumstances wherein a person is making exaggerated statements that are unlikely to deceive an ordinary person in the group they are addressing.
What are the Penalties for Theft by Deception in NJ?
Theft by deception charges are graded in the same way as typical theft crimes, meaning the estimated value of the alleged theft determines the degree of the charges in a specific case. In other words, the lesser the amount of money or value of property, the less serious the degree of the charges, and vice versa. In this case, second degree theft by deception charges apply because the value of the alleged theft is over $75,000. As such, Branca is facing a term of imprisonment ranging from 5 to 10 years, as well as a fine of up to $150,000.
At The Tormey Law Firm, our New Jersey criminal defense lawyers have successfully defended countless clients charged with theft crimes, including theft by deception, in courts throughout the state. With offices in Morristown, Newark, Hackensack, New Brunswick, and Middletown, we appear in courts in Morris County, Essex County, Bergen County, Camden County, and Monmouth County on a regular basis. Our team of seasoned criminal defense lawyers and former prosecutors is well-equipped to exploit all of the weaknesses in the prosecution's case and we aggressively pursue the best possible outcome. If you have been arrested and charged with theft by deception in New Jersey, contact us 24/7 for a free consultation about your case. We can be reached anytime at (201)-556-1570 or submit an online contact form today.
For additional information pertaining to this case, access the following resources: