Allow Selling Weed or Ban Marijuana Sales: Each NJ Town Must Decide
Amidst a Looming Deadline, Towns and Cities across New Jersey Face Decisions on Recreational Marijuana Selling within their Borders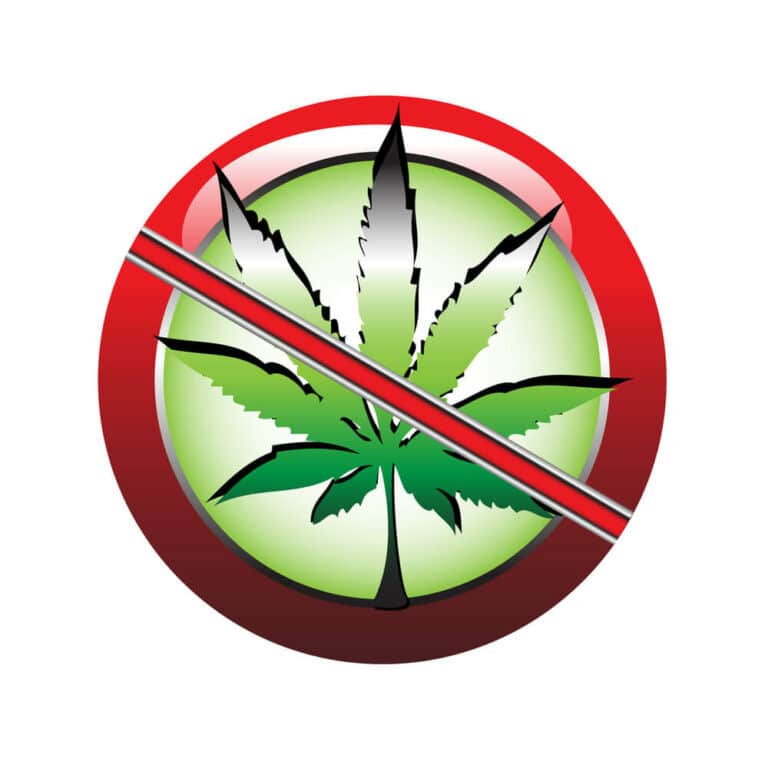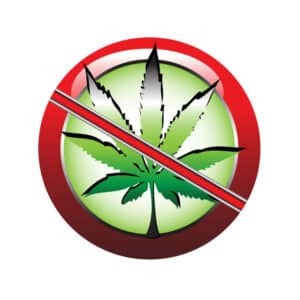 Although marijuana is legal for adults in New Jersey, some will have more access in their towns than others. That's because not all cities, towns, boroughs, townships, or villages welcome the sale of marijuana within their limits. The decision to bar recreational marijuana businesses often rests on a wait-and-see strategy. Some want to witness how other municipalities fare first. For others, the residents fear marijuana businesses will draw purchasers from all over the state, anticipating an increase in crime accompanying marijuana sales. Other locations welcome new businesses and increased sales and licensing taxes as a boon for residents. And other reasons may lead municipalities to hesitate or embrace the new decriminalization opportunities. Still, many have rushed to legally ensure that the cannabis business ban is in place before the deadline.
Not all Municipalities will Allow Marijuana Businesses in NJ
Not all municipalities will issue licenses for marijuana businesses in this first round of permits. Each city will decide whether they allow all or any cannabis license types (manufacture, retail, delivery, wholesale, distribution, cultivation) available in the state. They have until August 21st of this year to enact a city ordinance prohibiting cannabis business establishments within their city limits. And if they miss the deadline, they must wait another five years to get that ordinance enacted. However, those that have enacted regulations banning the businesses may change their minds and allow business sales within their jurisdictions. That gives wary municipalities the time to observe how the companies and regulatory agencies handle the rollout and then review their decision later.
The governing law that gives cities the right to issue licenses is the Cannabis Regulatory, Enforcement Assistance, and Marketplace Modernization Act or CREAMMA. Ordinances banning cannabis businesses are only valid if enacted within the window allowed under CREAMMA. However, that does not mean that marijuana sales are prohibited entirely in a city that does not issue licenses. Marijuana can still be sold and delivered by licensed businesses outside of the municipality itself. And companies that do sell cannabis must operate within the municipality's zoned areas for retail businesses. According to each municipality's zoning laws and land use statutes, manufacturing businesses can only operate in industrial zones.
Towns are Having Different Reactions to Possible Cannabis Operations within their Limits
Figuring out where and how to set up and regulate these businesses may cause hesitancy. But some hesitation to fully embrace the new marijuana laws is due to the state's ongoing rollout of anticipated rules and regulations regarding adult recreational and medical marijuana use and sales. The Cannabis Regulatory Commission is responsible for outlining the rules for marijuana businesses and personal use within the state. The Commission's regulatory provisions are also due on August 21st of this year. And while some wait, other municipalities plan to cash in early on cannabis businesses by establishing sales taxes for retail and wholesale purchases at the maximum rate of 2% on retail and 1% on wholesale.
Interestingly, the "impact zones" that the new marijuana decriminalization laws sought to afford relief may not benefit from cannabis businesses in their neighborhood. In fact, CREAMMA disallows cannabis license holders from revitalizing properties in high-density urban low-income populations, which are the impact zones. Other businesses receive incentives from local municipalities or the state for developing or remediating properties in disadvantaged areas. Not so for cannabis businesses, according to CREAMMA. And other benefits businesses derive from hiring and investing in impact zones are likewise not available to marijuana businesses.
So, as each municipality in New Jersey has its ordinances, zoning laws, and land-use restrictions, cannabis suppliers must beware. Each cannabis manufacturer and retailer must apply to CREAMMA for licensing and the municipality in which it plans to operate. They must comply with all local as well as state laws. For example, one city may limit cannabis retailers, their store hours, and location. Other towns may not have such restrictions.
Where is Opening a Marijuana Business NOT Allowed in NJ?
Marijuana businesses have been banned in many towns throughout New Jersey thus far, including the following municipalities:
In Bergen County: Allendale, Carlstadt, East Rutherford, Elmwood Park, Franklin Lakes, Garfield, Hasbrouck Heights, Lodi, Lyndhurst, Mahwah, Midland Park, Montvale, Oakland, Palisades Park, Ramsey, Ridgewood, Saddle Brook, Upper Saddle River, Waldwick, Westwood, and Wyckoff
In Morris County: Chatham, Chester, Harding Township, Parsippany
In Essex County: North Caldwell, West Caldwell
In Passaic County: Clifton, Hawthorne, North Haledon, Wayne
These are just some examples of the numerous decisions that New Jersey cities, townships, and boroughs have made against cannabis retail operations. A multitude of others have also taken these steps, particularly those in South Jersey in beachside towns at the Jersey Shore.
Weed is an Evolving Issue in New Jersey, So What Happens Next?
As the legal marijuana experiment unfolds, some municipalities may regret not jumping in and taking a chance; others may regret that they allowed businesses in, while others may see no benefit or detriment. Some things are certain, however. Those municipalities looking for help from CREAMMA before the August 21st deadline may not get it since the Commission may wait until the same deadline to provide the prospective regulatory scheme for business operations. The other certainty is marijuana possession, cultivation, manufacture, distribution, and delivery are still prohibited by federal law. On top of that, it is still a serious crime to illegally distribute marijuana without the appropriate state authorization anywhere in New Jersey. You can also be charged with a felony criminal offense for unlawfully growing marijuana, as there is a particular crime for maintaining a CDS production facility that often affects those independently cultivating marijuana.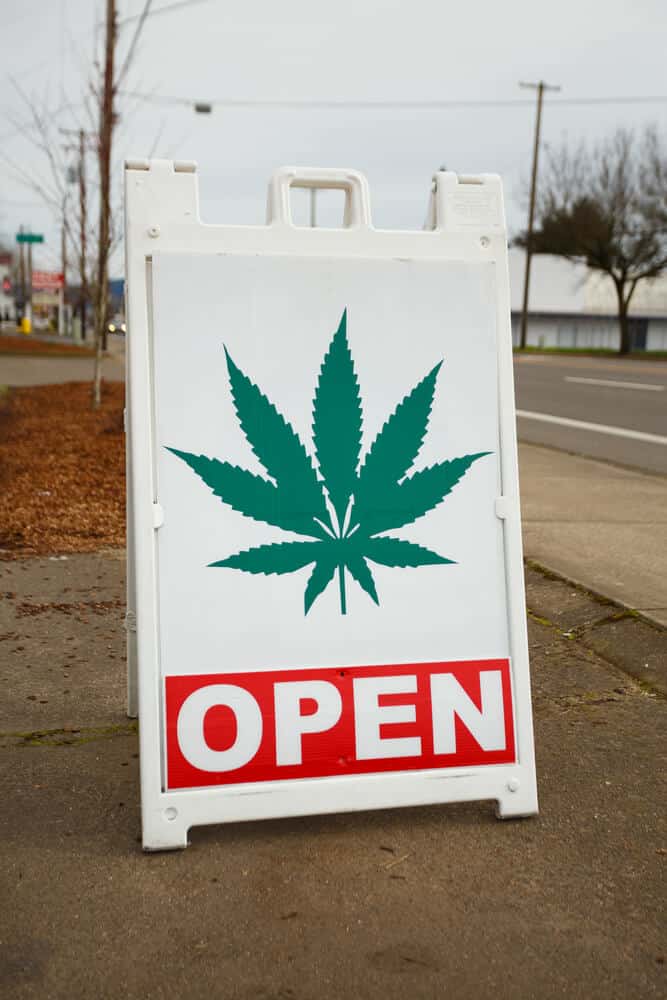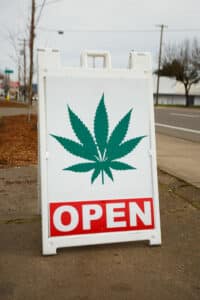 Other anticipated problems include the variances in municipality-by-municipality local laws governing the sale and manufacturer of marijuana. From one town to the next, the rules for where, when, and how marijuana reaches the population may differ, so that both businesses and customers may find themselves unwittingly breaking the law, not knowing which local ordinance applies in which location. And while cannabis businesses can apply for licenses now, they may not see the impact of regulations that affect their industry for months to come. In other words, prospective business owners are taking a gamble that the laws will not restrict their businesses as planned.
Other difficulties revolve around the conflict between the state and federal law that so many marijuana businesses face with the new decriminalization laws arising around the country. What happens when a legitimate state marijuana business gets in trouble with law enforcement? Or a person legally possessing marijuana in the state is arrested on federal property for marijuana? According to the supremacy clause, when federal law prohibits what the state law allows, the federal law prevails. So, technically speaking you could still be arrested under federal law.
Got in Trouble for Cannabis in NJ? Contact us to Speak to a Lawyer Free of Charge
These and other difficulties require assistance from an attorney who is up on the changing laws and rules governing the legalization of recreational marijuana in New Jersey. An attorney who handles cannabis criminal defense is a must for those who ultimately run into trouble for breaking the law, whether it be for possessing more marijuana that is allowed, unlawful cannabis cultivation, or charges for distributing, manufacturing, or dispensing weed. If you are caught in the cannabis wave, consult with an attorney who is highly informed about the emerging legal developments and how to defend you when accused of violating criminal or municipal laws.
Call the criminal defense team at The Tormey Law Firm if you need assistance with a marijuana case or another criminal case involving illegal drugs anywhere in New Jersey. Please feel free to contact us online or call (201)-556-1570 for a free consultation.
Additional Resources: