Things Have Changed when it Comes to Marijuana in New Jersey
Make Sure You Know the New Rules about Weed in NJ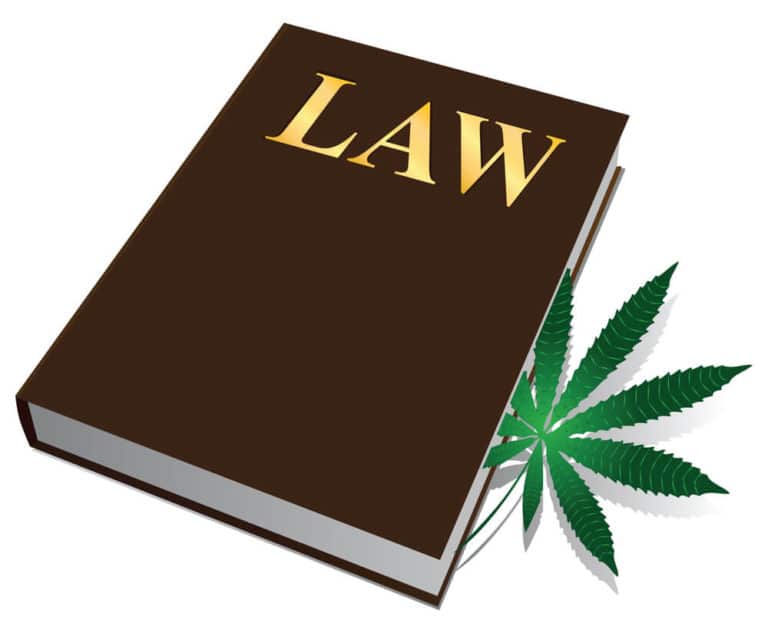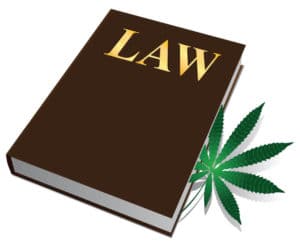 The New Jersey Cannabis Regulatory, Enforcement Assistance, and Marketplace Modernization Act was signed into law on February 22, 2021. This historic law decriminalizes marijuana and hashish use for adults over the age of 21, provides a legal framework for marijuana possession and clarifies the imposition of penalties for violations. This law has been touted as a real step and change toward social justice by taking aim at the disparities that prior marijuana criminalization posed to particular communities. Overall, the act is designed to eliminate issues caused by unregulated manufacturing, distribution and use of marijuana within the State. The new laws have legalized possession of marijuana for adults over the age of 21 to a certain extent and begin to lay a foundation for recreational use and purchase of marijuana and its related products.
New marijuana laws pave the way for recreational use of marijuana for adults over the age of 21
Under the new marijuana laws, an individual being in possession of less than 50 grams of marijuana is legal within the State of New Jersey. In fact, pursuant to the Attorney General's Directive No. 2021-1, charges involving possession of more than 50 grams of marijuana, possession of 50 grams or less of marijuana, any person who uses or who is under the influence of marijuana or hashish, possession of drug paraphernalia for the purpose of introducing marijuana or hashish into the body, failure to properly dispose of marijuana or hashish, and more are slated for dismissal.
What does this mean for individuals with prior marijuana convictions? Any guilty verdict, plea, diversionary program, or other resolution of guilt that happened prior to February 22, 2021 will be vacated. Additionally, "any conviction, remaining sentence, ongoing supervision, or unpaid court-ordered financial assessment of any person who is or will be serving a sentence of incarceration, probation, parole or other form of community supervision" for matters that have been legalized will also be vacated. This is a monumental change in New Jersey's marijuana laws and policies because it not only decriminalizes use of marijuana, but also takes a step toward assisting those with prior convictions.
As it stands, marijuana use and possession of marijuana up to 6 ounces is legal in New Jersey for adults 21 years and older. Legal possession also applies to up to 17 grams of hashish. 
What happens when someone is under the legal age? Anyone under the legal age who is in possession or purchases marijuana or alcohol a municipal violation. That being said, the underage individuals receive notification or warnings for his or her misconduct. There was a gap in the law, which specifically prohibited parental notification for first-time offenders.  Lawmakers found that failing to notify parents of children's use or possession of marijuana and its related products was problematic and went against public policy by preventing parents from being informed about their children's transgressions. Thus, on March 26, 2021, Governor Murphy signed bill S3565 into law requiring law enforcement to provide written notification to parents or guardians of persons under age 18 who commits a first offense of unlawfully possessing or consuming alcoholic, cannabis, marijuana, or hashish.
A system for tracking the warnings for marijuana distribution offenses will be created for law enforcement and this will also occur for the underage warning system. This is important because a first-time distribution offense involving less than one ounce results in a warning, while a second offense becomes a fourth degree felony. Marijuana distribution offenses still carry serious penalties and may result in up to 20 years in prison depending on the amount involved.
Importantly, New Jersey will license dispensaries that allow for the sale of cannabis products. In fact, it is said that the roll out of sales with regard to the now legalized sale and purchase of marijuana will likely start in dispensaries that originally allowed participants in New Jersey's medical marijuana program to purchase it. It has been suggested that they are most equipped to handle the influx of sales. Although it has not been confirmed when the sales will officially begin, it has also been stated that production of marijuana is trying to be ramped up to meet the previously stressed system for medical marijuana users. New Jersey still is not in the place where sales have begun and there needs to be a formal adoption of regulations to begin authorizing dispensaries to sell marijuana. Currently, under the new legislation it is not allowed for New Jersey residents to grow marijuana at home. A bill was recently introduced on March 22, 2021, that proposed recreational marijuana users (that are the legal age) to grow up to six marijuana plants at-home and further proposes up to ten plants for medical marijuana users, but whether it passes remains to be seen.
What does it mean for you?
Overall, the expansive and significant changes in marijuana laws lead to many benefits for individuals of legal age seeking to use or possess marijuana in New Jersey. It likewise offers a better future for those previously convicted of marijuana crimes. Specifically, the new laws change individuals' interactions with the legal system because prior marijuana convictions are vacated. Not only can this expand your opportunities by potentially eliminating your criminal record with a marijuana charge, but it also opens the door to potential uses of diversionary programs and more.
Need Help with a Marijuana Case? The Tormey Law Firm is Here to Assist You. Just call (201)-556-1570 or contact us online 24/7 if you have questions about criminal charge or need defense for marijuana in New Jersey.