3 Employees at Hackensack Company Charged with Theft by Deception, Fraud Crimes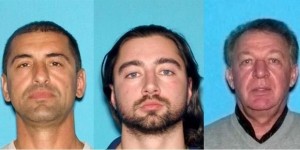 Three defendants were recently indicted in Bergen County Superior Court on charges including theft by deception and fraud, as authorities have accused them of fraudulently obtaining over $70,000 in Medicaid funding through a health care company with headquarters located in Hackensack, New Jersey.
The first defendant, 52-year-old Fort Lee resident Elhan Gurban, is accused of submitting 1,413 false claims to Medicaid between 2008 and 2012 through the Confident Care Corporation in Hackensack. The company reportedly received Medicaid payments totaling $64,125  as a result of these fraudulent claims.
The second man indicted, 32-year-old Wayne resident Roman Abashkin, allegedly submitted 212 false claims between 2008 and 2009, prompting payments in the amount of $6,664. The third defendant in this case is 68-year-old Semen Rybalov, also from Wayne, who is accused of submitting 45 claims between 2008 and 2010, from which the company obtained $2,180 from the Medicaid program.
The recent indictments combined involve the theft of nearly $73,000, while similar charges were also filed in June against two other employees of the same Hackensack-based company.
Among the crimes for which the defendants have been accused, theft by deception charges can range from disorderly persons offenses to second  degree crimes, depending upon the monetary value allegedly obtained through the commission of the crime. N.J.S.A. 2C:20-4, which governs theft by deception crimes, stipulates that offenses involving amounts above $75,000 constitute second degree crimes, while third degree charges entail amounts ranging from $500 to $75,000.
Considering the aforementioned classifications, these defendants have likely been charged with third degree theft by deception, which can result in a 3 to 5-year term of incarceration in New Jersey State Prison upon conviction.
For more information pertaining to this case, access the following articles:
1) Hackensack home health-care aide from Fort Lee, others, charged with Medicaid fraud
2) 3 NJ home health aides indicted for false Medicaid claims