2 Arrests for DWI, Reckless Driving in Wyckoff after Vehicles Hit Poles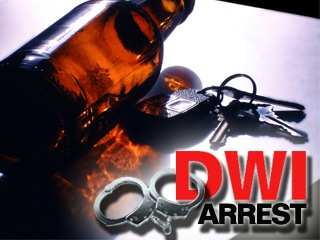 Two separate incidents during which drivers reportedly crashed their cars into poles and were subsequently arrested for alleged DWI's occurred recently in Wyckoff.
In a strange turn of events, the Wyckoff Police Department was notified of these events at precisely the same time on two different days within a three-day period.
According to officials, the first incident occurred on Saturday, November 8th, when 23-year-old Lucas J. Franco allegedly drove his vehicle into a utility pole on Sicomac Avenue. A call came in at 12:09 a.m. reporting the accident.
Sergeant Brian Zivkovich and Officer Michael Teegan soon arrived at the scene, where they arrested Franco on charges for DWI, reckless driving, possession of marijuana, and possession of drug paraphernalia.
Then, just three days later, Wyckoff Police received another call at exactly the same time, notifying them of another crash involving a driver who witnesses said hit a light pole on Red Rock Road before fleeing the scene. This call was also received at 12:09 a.m.
After interviewing the alleged witnesses, Officer Kyle Ferreira located the vehicle, which was parked in the driveway of a residence in the vicinity. Officer Ferreira arrested 36-year-old Christian B. McAuley for DWI, reckless driving, and leaving the scene of an accident after further investigation.
Of the two aforementioned cases, Mr. Franco has been charged with both motor vehicle violations and criminal offenses. In New Jersey, DWI and reckless driving are classified as motor vehicle violations, although both can entail serious consequences including a period of driver's license suspension and even a jail sentence.
On the other hand, possession of marijuana and possession of drug paraphernalia are considered criminal offenses, meaning they will appear on a defendant's criminal record upon conviction.
Interestingly, charges for leaving the scene of an accident can be classified as motor vehicle violations or criminal charges, depending on the alleged circumstances of the specific case. The charge typically depends on the result of the accident.
For example, if there was serious bodily injury caused to another person as a result of the accident, the person may be charged with a criminal offense, the details of which are provided in N.J.S.A. 2C:12-1.1. Notably, a criminal charge for this offense is considered a third degree felony under New Jersey law, which is punishable by a term of incarceration ranging from 3 to 5 years.
Conversely, in cases involving damage to property, a person will likely receive a summons for the motor vehicle violation associated with leaving the scene of an accident, which is governed under N.J.S.A. 39:4-129.
For more information, see the following article: Two struck utility poles, two DWI arrests, three days apart in Wyckoff