15-Count Indictment in Bergen County Aggravated Sexual Assault Trial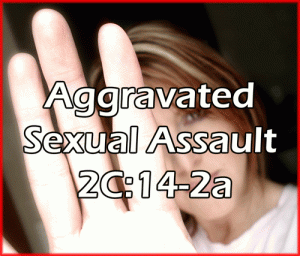 In an ongoing trial in Bergen County Superior Court, a man is facing a 15-count indictment, which includes 7 counts of aggravated sexual assault. Defense counsel recently rested his case, having presented no witnesses and no testimony from the defendant.
53-year-old Sisa Butu, also known as James McDowell, who owns and operates a hair care company in Englewood, New Jersey, appeared before Superior Court Judge Patrick J. Roma on Thursday, July 10th regarding the aforementioned charges.
The State's case against Butu stems from an alleged incident that occurred at his home on Tyron Avenue in Englewood in September of 2010. The alleged victim, his 49-year-old former girlfriend, who is now married with two children, testified on behalf of the state in this case. She alleges that Butu sexually assaulted her multiple times after firing a handgun at the ceiling and threatening to kill her and then himself.
The alleged victim managed to escape to a neighbor's house because Butu was intoxicated. She subsequently contacted police, who arrived at Butu's home with a tactical squad. Ultimately, law enforcement authorities used tear gas to force the defendant from the residence, at which time he appeared outside naked and was arrested.
Aggravated sexual assault offenses, which are codified under N.J.S.A. 2C:14-2a, are considered first degree crimes—the most serious under the New Jersey Criminal Code. As such, a conviction for one count of aggravated assault is punishable by a prison sentence ranging from 10 to 20 years. Further, these crimes are among those enumerated in the No Early Release Act (NERA), which requires the defendant to serve 85% of the prison sentence imposed before becoming eligible for parole.
Butu is reportedly facing an additional indictment in Bergen County for charges including aggravated assault, the alleged victim of which is his son. State documents reveal that his criminal history involves previous arrests for perjury, being a fugitive from justice, and endangering the welfare of a child. Considering the current case, the additional indictment, and his lengthy criminal record, the defendant will likely be subject to extremely severe penalties if convicted.
Judge Roma scheduled closing arguments in this case for Tuesday, July 15th
For more information related to this case, access the following article: Defense in rape trial of Englewood hair salon operator rests with no witnesses