Why Police can Search your Vehicle if they Smell Marijuana at an NJ Traffic Stop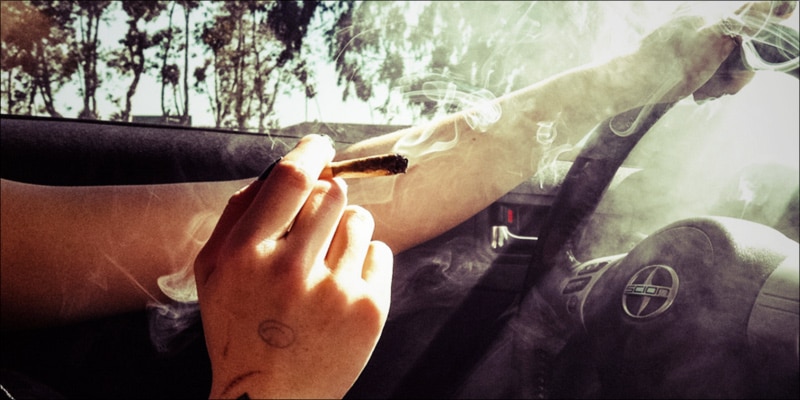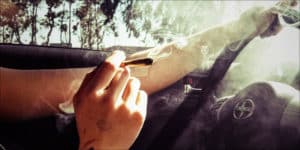 You are pulled over for a traffic violation and during the stop, the officer says he smells marijuana in your vehicle. The police officer uses the odor of marijuana alone to search your car, where he finds marijuana, drug paraphernalia, heroin, cocaine, a gun, or another item considered "contraband" in New Jersey. This scenario plays out on roadways throughout New Jersey virtually every day. As experienced New Jersey criminal defense lawyers, we are often asked by clients facing charges after a motor vehicle stop like this: can police search my car because they supposedly smelled marijuana? This and many other questions are important to understand when defending against criminal charges in New Jersey.
The Smell of Marijuana: Probable Cause for a Vehicle Search in NJ
New Jersey and Federal courts have established the smell of marijuana as reasonable grounds for a search. In fact, the United States Supreme Court "recognized that the odor of an illegal drug can be highly probative in establishing probable cause for a search" in Johnson v. United States and in several cases thereafter. In addition, federal courts have established a "plain smell doctrine" as a logical extension of the "plain view doctrine" (United States v. Angelos).
The plain view doctrine allows law enforcement to search property without a search warrant if evidence of a crime is immediately visible or "in plain view." Similarly, the plain smell doctrine allows police to search and seize evidence of a crime if it is immediately detectable via odor. In other words, the plain smell of marijuana – and the officer's ability to detect the odor of marijuana in your car – provides the probable cause they need to search your vehicle in New Jersey.
What if Police Find Marijuana in my Car in New Jersey?
If the officer says he smells marijuana and conducts a search during a traffic stop, they can legally seize any illegal items they find during the search and charge you with any applicable crimes in connection with these items. For instance, if they find marijuana and rolling papers, a pipe, a bong, or even an electronic cigarette, you may be charged with several offenses:
Possession of marijuana: if it is under 50 grams it will be charged as a disorderly persons offense, if it is over 50 grams it will be charged as a fourth degree crime (a felony)
Possession of drug paraphernalia: this disorderly persons offense can be applied to any item considered "paraphernalia," which includes items used to ingest, process, or store drugs
Possession of CDS in a motor vehicle: this separate motor vehicle violation can be charged in addition to marijuana possession and entails a mandatory two-year driver's license suspension if you are found guilty.
They Didn't Find Marijuana in my Car, They Found Something Else
Although it may be surprising, you can be charged with another crime after a motor vehicle search even if the officer doesn't find any marijuana in your car. The smell of marijuana can be used as probable cause for a search, which means evidence of a crime may reasonably be believed to be located inside your vehicle. After that, any evidence obtained during the search is considered admissible in court. Essentially, this means that if police find another drug such as cocaine, heroin, or a prescription drug for which you don't have a valid prescription, they can arrest and charge you with a drug crime in connection with any of these illegal items.
This also applies to searches that result in weapons, such as a firearm without a valid permit. In many cases, individuals are subject to car searches based on the supposed odor of marijuana and they are ultimately charged with unlawful possession of a weapon or some other crime that has little to no connection with drugs.
Criminal Defense Lawyers for Marijuana Based Searches in NJ
If you are facing criminal charges after a search of your car in New Jersey, it is critical to consult with a knowledgeable criminal defense attorney about your rights and legal options. Although the smell of marijuana is valid cause for a search in NJ, this does not preclude other defenses based on violations of your constitutional rights. The experienced New Jersey criminal defense attorneys at The Tormey Law Firm thoroughly examine the circumstances of every case to identify the best defense strategies we can use to have evidence thrown out. When we pinpoint weaknesses in the prosecution's arguments, we use these to aggressively pursue a dismissal, as part of our commitment to delivering the best possible outcome. For additional information about marijuana-based vehicle searches in New Jersey and how we can fight the charges against you, contact us anytime at 201-556-1570. One of our experienced criminal lawyers will be happy to provide you with a free consultation. You can also send us a message online to arrange an appointment at one of our convenient office locations in Hackensack, Morristown, Newark, Middletown, and New Brunswick NJ.