When Someone Steals your Gun and Commits a Crime in NJ
Stolen Firearms, Your Obligations, and What Happens if Your Gun is Used for a Criminal Offense in New Jersey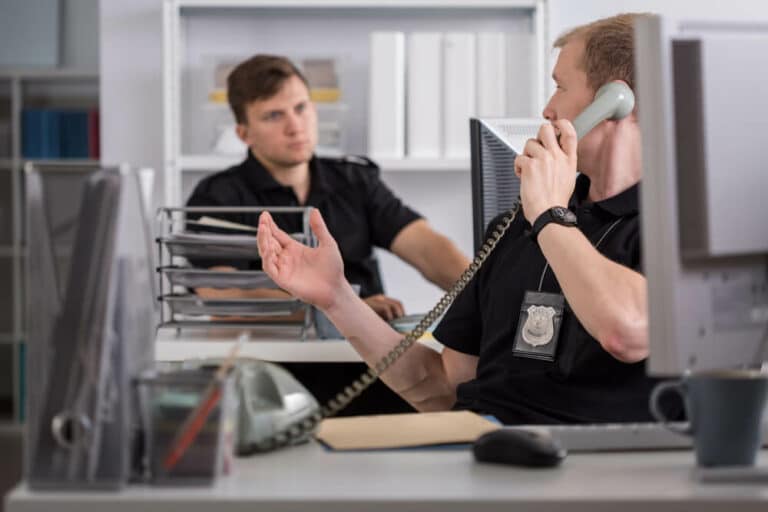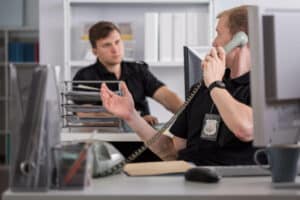 Despite what you might assume, simply because you are a victim of theft does not relieve you of responsibility for a missing firearm that belongs to you. New Jersey state law requires victims of gun theft to report a firearm loss or theft to law enforcement located nearest to the site of the loss or theft. Thus, failure to report lost or stolen firearms is a violation of the law punishable by a civil penalty. While federal law does not require private citizens to report stolen firearms, only firearm dealers, it does require private citizens with guns registered under the National Firearms Act to report missing firearms to law enforcement. Typically, states have gun theft reporting laws.
Statistics on Stolen Guns in New Jersey and the United States
Gun thieves steal from private owners in staggering numbers. Nationwide, 380,000 guns are lost to thieves annually. And gun dealers lose 18,700 guns a year while shipping companies lose 1,300 guns yearly. When stolen guns turn up, it is typically when law enforcement arrest suspects for criminal activity, such as robbery, sexual assault, carjacking, or kidnapping. Despite the large number of stolen guns nationally, less than two-thirds of stolen firearms are reported. That means that law enforcement is missing information about roughly 40% of gun thefts. And despite the rising number of gun thefts over the last two decades (especially from vehicles), people hesitate to report missing guns.
In fact, state gun theft reporting laws in the 11 states that have them reduced illegal gun distribution and movement by 46% compared to states without such laws, according to at least one study. Moreover, reported gun thefts help reduce gun trafficking and straw purchases (purchasing guns for ineligible gun purchasers) and help law enforcement return stolen firearms to their rightful owners. Thus, obeying the reporting law could help retrieve the nearly 5,000 lost or stolen firearms annually in New Jersey.
New Jersey Law for Reporting Stolen Weapons
New Jersey's statute, N.J.S.A. 2C:58-19, requires residents to report stolen guns within 36 hours to the chief law enforcement officer nearest where the theft or loss occurred. If no local municipal police exist, then the next option is the NJ State Police Superintendent. Theft victims must report stolen firearms by providing their make, model, and serial numbers. The Federal Bureau of Alcohol, Tobacco, and Firearms (ATF) stores gun identification information in a database where states can request data for criminal investigations, which helps match stolen guns with crimes when victims report thefts.
What You Have to do when Someone Steals Your Gun in New Jersey
As mentioned above, you need to notify the chief law enforcement officer in closest proximity to the location of the theft within 36 hours of someone stealing your firearm. If there is no local police department in the area, you have 36 hours to report a stolen gun to the Superintendent of the New Jersey State Police. When reporting the gun as stolen, you must provide the authorities with the gun's serial number, model, and make.
Penalties for Failure to Report when Your Firearm is Stolen in NJ
Failure to report a stolen firearm that belongs to you in New Jersey results in a $500.00 fine for a first incident and $1,000.00 for a subsequent failure.
How Stolen Guns are Used in the Commission of Criminal Offenses
Reporting laws help law enforcement identify stolen guns for prosecution purposes and incentivize gun owners to keep track of and secure their firearms. Most often, thieves steal legally owned firearms from residences, cars, or businesses to use the stolen goods to commit murder, robbery, extortion, carjacking, theft, drug crimes, domestic violence, and burglary. While victims may hesitate to report firearms that were not properly stored at home or elsewhere, they may suffer the consequences of disobeying the law. One such effect may be that a criminal investigation leads law enforcement to the lawful owner of the firearm used to commit a crime.
After all, one of the few ways convicted felons or other ineligible gun owners can obtain a gun is by stealing them or by straw purchases. As a result, gun loss and theft reporting laws deter straw purchases since an eligible gun purchaser who acquires a firearm for a prohibited person cannot claim the loss or theft of the gun. Additionally, domestic violence defendants named in restraining orders or those with prior indictable criminal convictions cannot lie to law enforcement about lost or stolen firearms to avoid turning their guns over to an officer. And finally, missing gun reporting laws avoid interstate gun trafficking.
Liability for a Crime Committed with a Stolen Weapon in New Jersey
There are multiple reasons for reporting stolen weapons, beyond the civil penalties. Importantly, you should report a missing firearm to aid law enforcement and reduce the possibility of being implicated in a criminal investigation involving your gun. Even when you do not have the identifying information to report a stolen firearm, you should report the theft to the authorities to reduce your risk of becoming a suspect in a criminal investigation involving your stolen gun. Since you have an obligation to report a loss or theft under the law, your failure to do so could raise suspicions about your involvement in a gun-related crime.
Specific Exceptions when Someone Steals an Assault Weapon in NJ
If you own a gun that is not lawful in New Jersey, such as an assault weapon, a stolen firearm may turn up in the hands of law enforcement and trace back to you. It is illegal to knowingly possess an assault firearm without the proper license unless the weapon is not operational. Examples of assault firearms include semi-automatic shotguns with a pistol grip or folding stock or magazine capable of holding more than six rounds; a semi-automatic rifle with a fixed magazine capable of holding more than ten rounds; parts to make a firearm semi-automatic; and other firearms specified under N.J.S.A. 2C:39-1. In addition, heirs to an estate with an assault rifle have 90 days to transfer the firearm to a licensed firearms dealer or anyone else licensed to have it, unless the weapon is inoperable or turned over to law enforcement. Possessing an assault weapon is a second degree crime punishable by five to ten years in prison following a conviction.
Call an NJ Attorney if You are Being Investigated for a Crime Involving a Stolen Gun
Suppose you are the lawful owner of a lost or stolen gun. In that case, you are smart to seek the advice and assistance of a knowledgeable gun defense attorney, especially when you are hesitant to report the missing firearm or unsure as to how best to proceed while protecting your rights. A gun lawyer at our New Jersey defense firm can help you report the theft or loss and ease your mind if you have any hesitation or concerns. More importantly, we can help you communicate with the police if you are under investigation for the illicit use of your weapon, have been charged with unlawful possession of a weapon, or have been contacted regarding the tracing of a missing firearm that is registered to you.
The state takes gun violations seriously, so you want a strong defender of your constitutional rights, mining the facts of your arrest and investigation for illegal processes and procedures. Even if there are no irregularities in your arrest, search, or seizure, you want someone who can talk to the prosecutor handling your case to negotiate for probation, allowing your application for Pre-Trial Intervention, or a lower-grade level crime that does not carry a presumption of imprisonment. Contact a trusted gun defense attorney at our office for an initial free consultation regarding your missing gun situation. You can reach us anytime, day or night, at (201)-556-1570. Serving clients throughout New Jersey, we assist clients with gun cases statewide, including in Morris County, Bergen County, Essex County, Passaic County, Hudson County, Union County, Middlesex County, and Ocean County.