What is Happening with New Jersey's Crime Rate?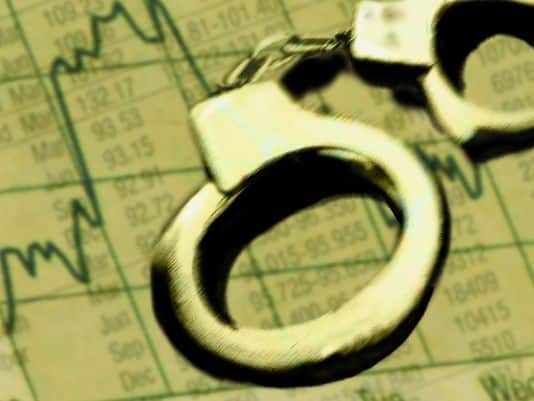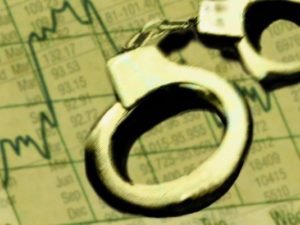 The New Jersey State Police releases a Uniform Crime Report after collecting data from law enforcement agencies across the state about arrests, criminal charges, and the number of people cleared of these offenses every year. The most recent report, which analyzes data from 2015, shows an overall decrease in the state-wide crime rate of 5 percent, with a 1 percent decrease in violent crime. However, there are many nuances included in the report, with a breakdown of specific trends in each New Jersey county. So, what can we learn from the new report?
First and foremost, it is important to understand how the NJ State Police delineates crimes into categories for the purposes of reporting. The report states the following: "The New Jersey Uniform Crime Reporting System is based upon the compilation, classification, and analysis of crime data reported by all New Jersey police agencies in accordance with the regulations prescribed by law." To that end, law enforcement agencies report the number of known offenses in the following categories: Homicide, Rape, Robbery, Aggravated Assault, Burglary, Larceny-Theft, Motor Vehicle Theft, and Arson. These are known as "Index offenses," similar to way that the FBI classifies data for its "Crime in the United States" report. Then, other offenses such as simple assault, disorderly conduct, criminal mischief, are quantified under the category of "non-index offenses." The data is organized and analyzed in a variety of ways, including by age group, sex, race, ethnic origin, county, and juvenile vs. adult.
Bergen County NJ Crimes and Arrests
Bergen County is New Jersey's most populous state, which provides an interesting case study through which to examine crime data. In Bergen County, there were 20,491 arrests in 2015, which refects a 3 percent decrease from 2014, when there were 21,063 arrests. This amounts to 22.1 arrests per 1,000 inhabitants. As for the crime rate overall, Bergen County's crime rate dropped 6 percent from 2014, with a total crime rate of 10.7 percent. As for male versus female, there were far more males arrested in 2015 than females. Specifically, 15,474 males were arrested, while there were only 5,017 female arrests. Among those arrested, 1,205 males were juveniles (under the age of 18) and 354 females were juveniles.
Simple Assault Charges in New Jersey
Simple assault is a very common charge in New Jersey, as it can occur when alcohol is being consumed, at concerts, stadiums, and other events, and in the context of domestic violence. For the purposes of the New Jersey Crime Report, simple assault is "an assault or an attempted assault where no weapon is used and which does not result in serious or aggravated injury to the victim. In 2015, there were 22,485 arrests for simple assault, an increase of less than one-half of one percent compared to 2014.
New Jersey Drug Charges and Drug Abuse Violations
Authorities in New Jersey are constantly pursuing alleged drug offenders, as the state continues to crack down on the possession, use, manufacturing, and distribution of drugs ranging from marijuana to cocaine, heroin, MDMA, and prescription drugs such as Oxycodone, Percocet, Xanax and many more. For the purposes of the Crime Report, "drug abuse violations" constitute the unlawful sale, manufacturing,possession, and/or use of:
Opium or Cocaine and their derivatives (Morphine, Heroin, Codeine).
Marijuana, Hashish, etc.
Synthetic narcotics: manufactured narcotics which can cause true drug addiction (Demerol, Methadone).
Other: dangerous non-narcotic drugs (Barbiturates, Amphetamines, Hallucinogens).
The numbers with regard to drug arrests are astounding. There were 52,898 arrests for drug abuse violations in 2015. 93 percent of those arrested were adults and percent were juveniles. Among those arrested, 32 were under the age of 21. Arrests for possession or use of drugs accounted for 80 percent of the arrests, and 20 percent involved manufacturing or distributing drugs. Arrests involving opium or cocaine and their derivatives composed 37 percent of the total drug abuse violation arrests.
So, what does all of this mean? Well, it takes on a whole new meaning when you or someone you love is one of the people behind the numbers. If you are facing criminal charges in New Jersey, your life and your future is truly on the line. Even the most minimal criminal charges may result in a county jail sentence, thousands in fines, community service, probation, loss of your driver's license, and a criminal charge on your record. Having this in your past can come back to haunt you as you pursue employment and educational opportunities moving forward because it will appear on a criminal background check. The key to avoiding these penalties is to mount an aggressive and compelling defense strategy. At The Tormey Law Firm, our New Jersey criminal lawyers do just that. If you are facing charges in New Jersey, contact us today at (201)-556-1570 to learn how we can help you combat your charges. We provide 24/7 consultations free of charge.
To read the New Jersey State Police Uniform Crime Report in its entirety, access the following resource: NJ State Police Crime Report 2015