Waldwick NJ Police Search for Suspect in Hit-and-Run Accident on Route 17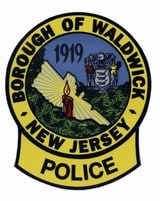 Waldwick NJ cops are searching for a driver accused of crashing into a vehicle and then leaving the scene of an accident.
The hit-and-run accident occurred just before 7:00 a.m. on Route 17 in Waldwick, New Jersey. According to authorities, the suspect was driving a motor vehicle (possibly a Honda Acura) on the highway when he suddenly swerved into a lane occupied by an SUV.
The suspect's Acura allegedly slammed into the SUV. The force of impact caused the SUV to crash into a concrete median on Route 17.
Another motorist on the highway captured video of the hit-and-run crash on a dash-cam. Waldwick NJ detectives obtained the dash-cam video footage and are currently examining the video in order to determine the identity of the suspect. However, inclement weather at the time of the auto accident has made it difficult for police to see the license plate on the suspect's car.
If and when law enforcement can identify and capture the suspect, the motorist would likely face charges for leaving the scene of an accident. It is also possible that the suspect would be cited for other traffic violations such as reckless driving and making an unsafe lane change.
For more information about this case, access the NJ.com article, "Video Shows Hit and Run Driver Slamming into SUV."